Hello Steemit, its a lovely morning here in Nigeria. As I was taking my little brothers to school this morning, I decided to buy the popular street snack for the youngest one.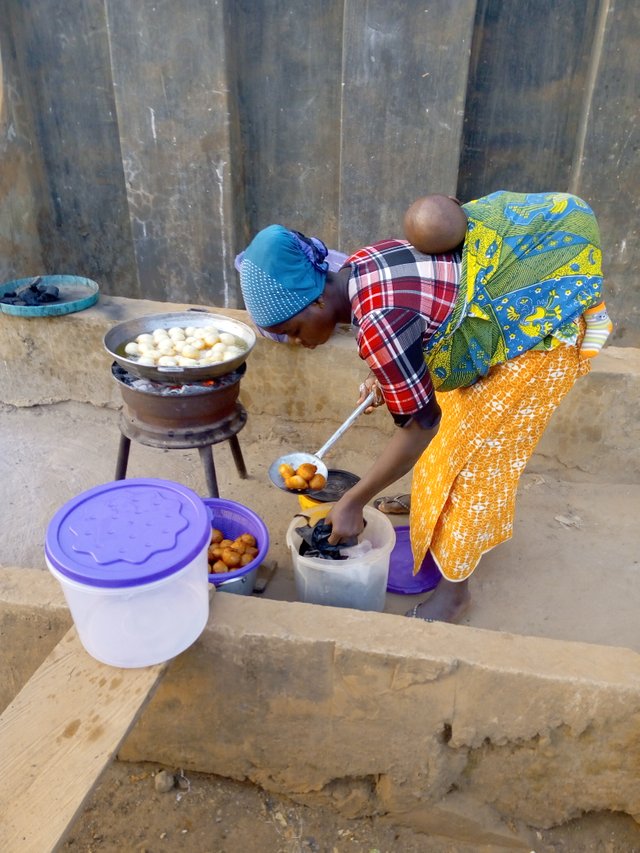 ---
In Nigeria and Sierra Leone, this snack is called Puff-puff while in Ghana its called buffloaf.
METHOD OF PREPARATION
Puff-puff are made by mixing flour with sugar, salt, egg, yeast/baking powder and butter together to form a dough. The dough are sectioned into small round ball with the hand into the hot vegetable on that's on fire already as seen in the picture below. Then it will be fried till its golden brown in color.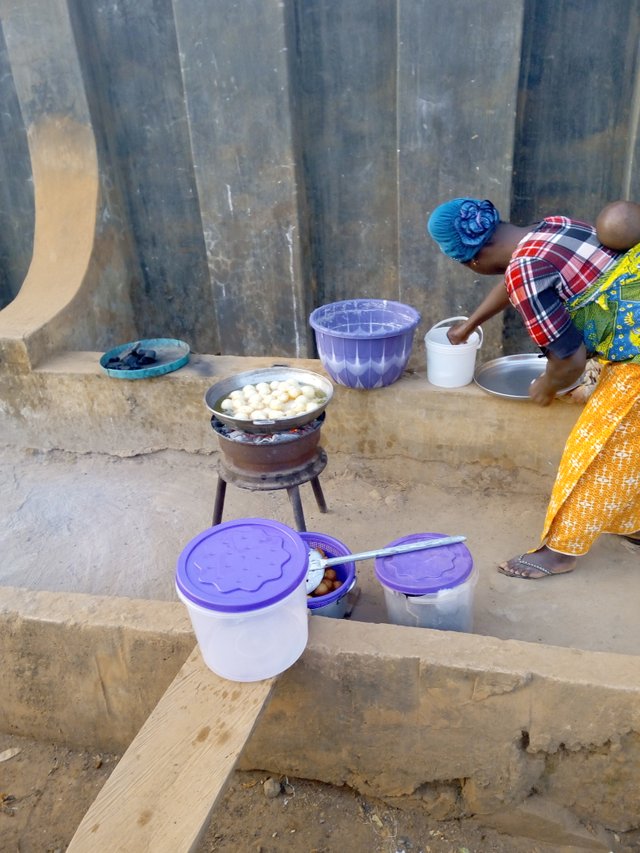 Its mostly women that sell this very early in the morning for children going to school and workers going to work. Its very taste and light for breakfast and a fast income for the person selling.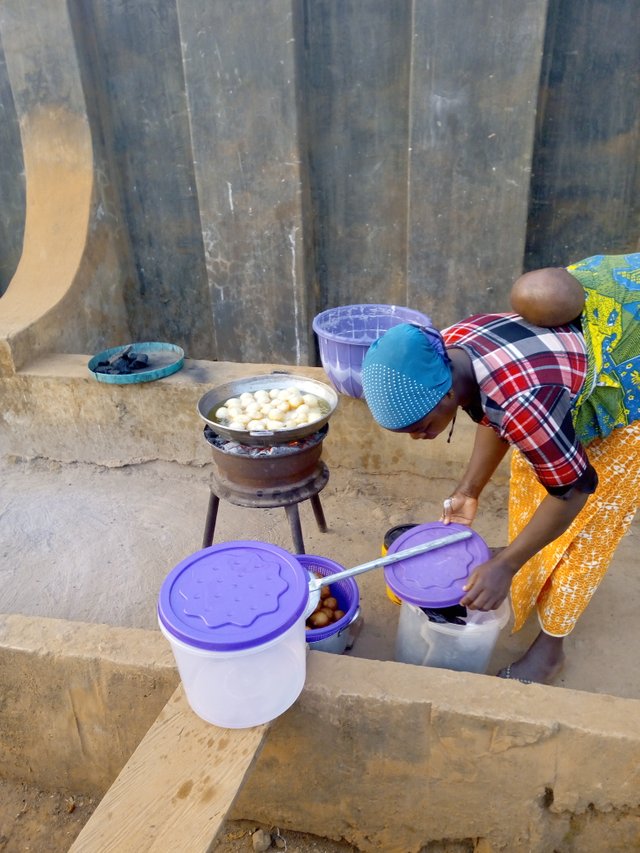 One thing I like about the woman in the picture above is, she keeps a very clean environment and she's very neat in making the puff-puff as you can see her when shes making it.
Thanks for visiting my blog and have a wonderful day!!! 😊😊😊