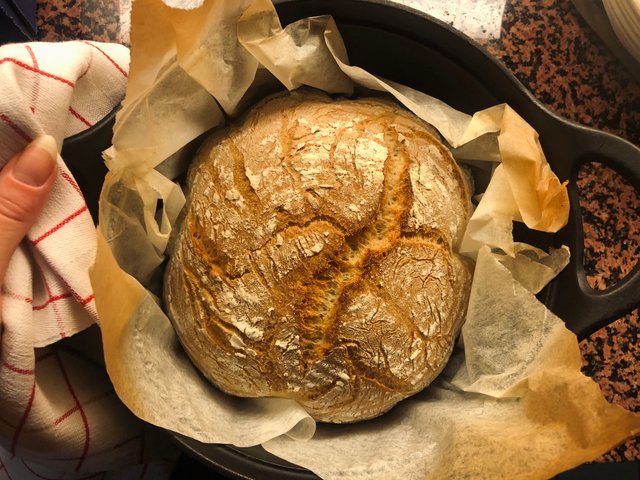 Today is Father's Day in Finland, apparently it's not celebrated the same day all over the world. I came home to the countryside to celebrate dad and cook a proper meal for the family.
I started by baking a simple bread in a Dutch oven, which I haven't tried before, but now I won't bake bread without it because the crust is just superb like you can see.
Simultaneously I had the red wine steak sauce slowly boiling on the stove. I did not make the meat stock myself, ain't nobody got time for that.
The meat for the dinner is moose sirloin, hunted by my father from a local forest. I pan fried it in butter, seasoned with only salt and a mix of peppers, moose meat doesn't need anything fussy, then I put it in the oven in low heat to cook through. If it was for me, I would have left it medium, but dad likes it well done so I had to compromise.
Meat was served with simple mashed potatoes, roasted carrots and a traditional lingonberry "jam", which is not jam but just lingonberries smashed together with sugar.
The wine was a recommendation from the liquer store sales person, who I asked to point me to a wine that would work with game, and it did not disappoint. Even dad liked it and he is not a big drinker at all.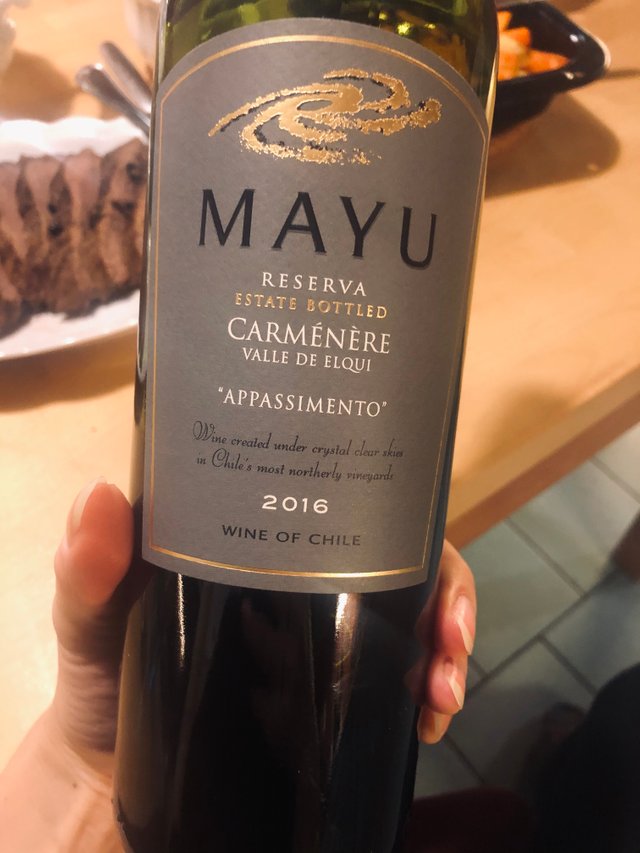 Now I'm gonna go mix this red with some glögi (mulled wine) and get tipsy. Hope you are all having a wonderful Sunday, Father's Day or not!