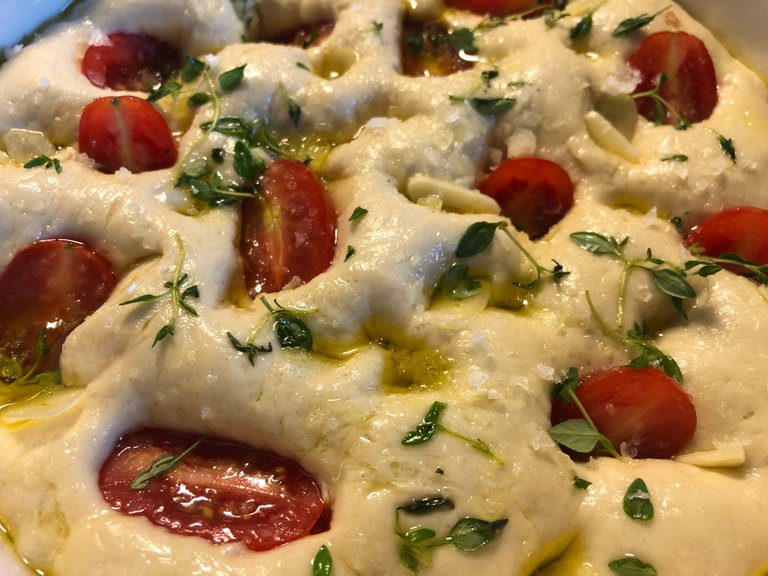 I made focaccia three days in a row, and I ate them all by myself. I think I might have a problem....
I was inspired by @artedellavita by her focaccia post and because I had the ingredients, I made my own. I of course didn't follow any recipes and eyeballed the whole thing, which ended up in me making way wayyy too much dough.
It was either a great thing or a horrible thing, to have fresh focaccia three days in a row. Tastes great, not great for the health. The focaccia just got better and better after the dought was in the fridge for two days before I got to use it all up.
I made mine with tomatoes, garlic and thyme, and bathed the whole thing in melted butter and olive oil. So darn delicious, especially with a glass of red wine. I could eat this all day every day.