One of my 2020 goals is to spend less on quality food. How? By going to restaurants that are more price friendly, yet still cozy and generous with their portions. Cause truth is, I really enjoy eating out. It's one of my small pleasures and we all have those right?
Yesterday I dropped by this new spot in my local shopping mall and it was a great experience. Loved the ambiance and the food was great and tasty. I had some French fries and some vanilla milkshake.
Fries - $1.80
Milkshake - $2.50
How affordable is that?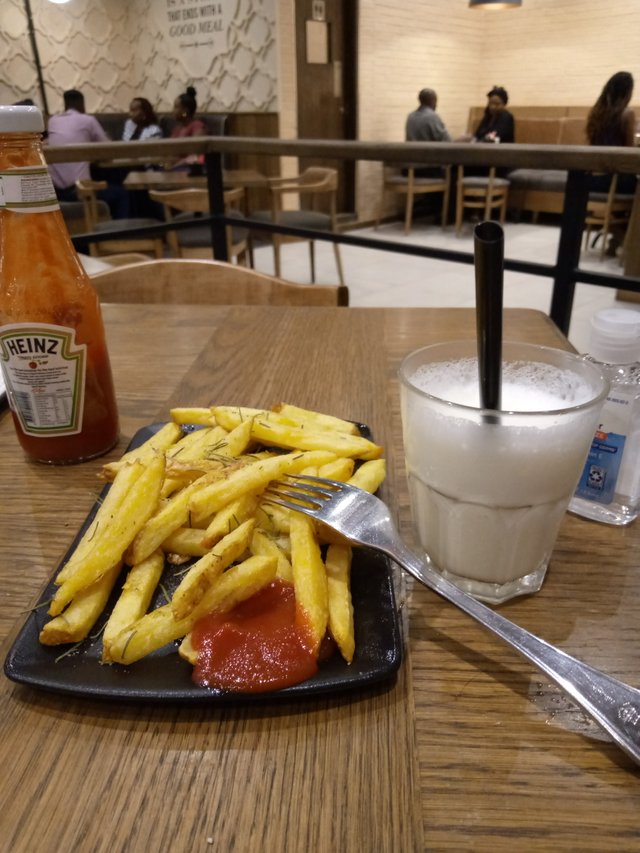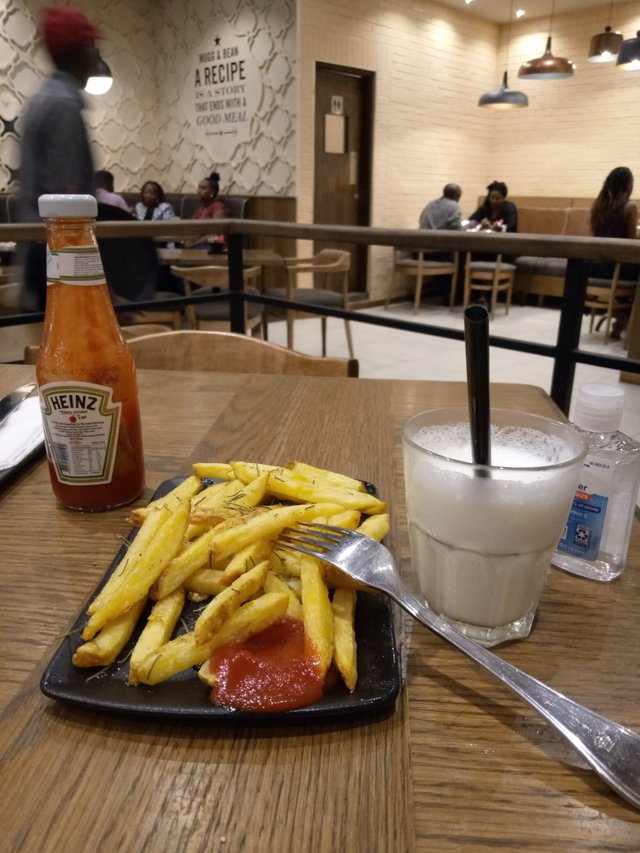 The Ambiance...
If I haven't mentioned yet, this particular restaurant is called Mugg & Bean, originally from South Africa and currently spreading their wings in Nairobi. They have very nice portions and I have only heard praises from others as well.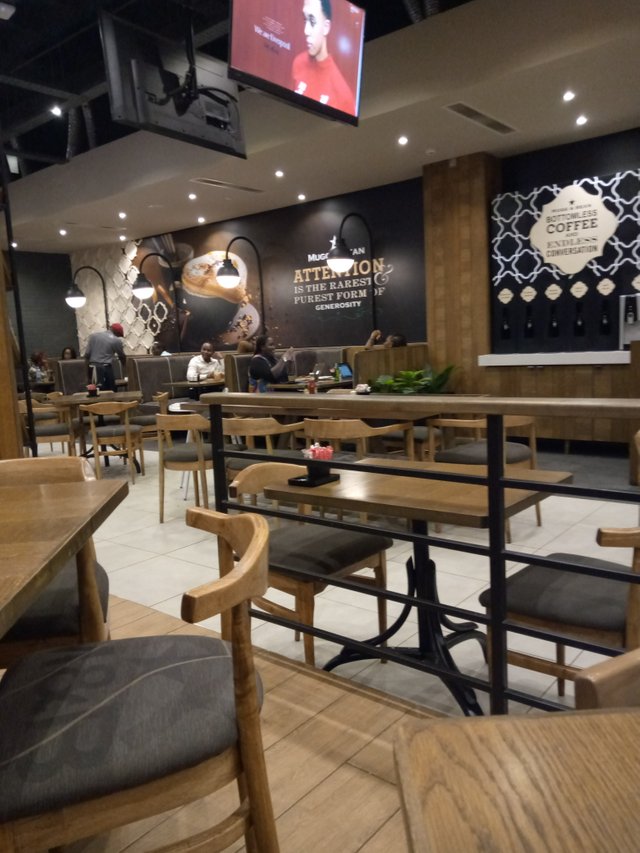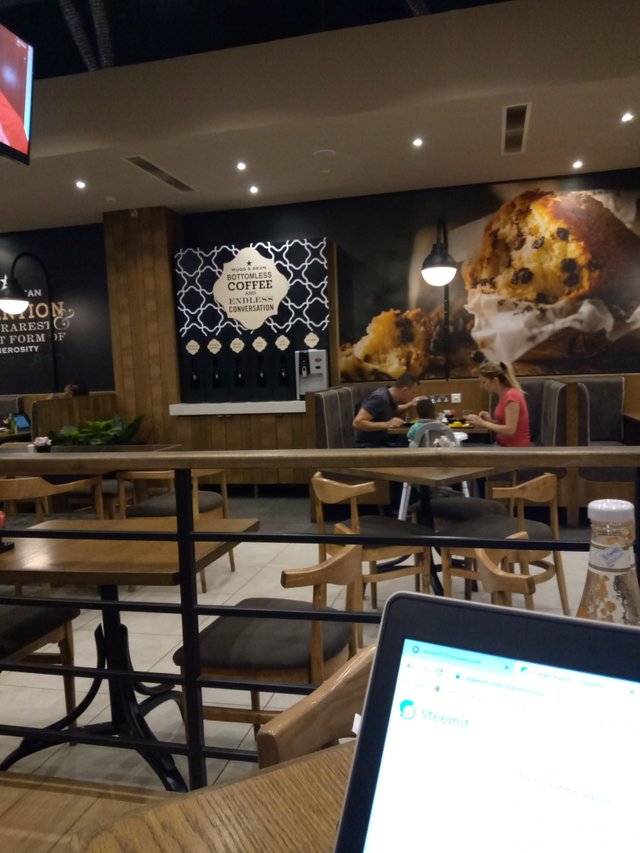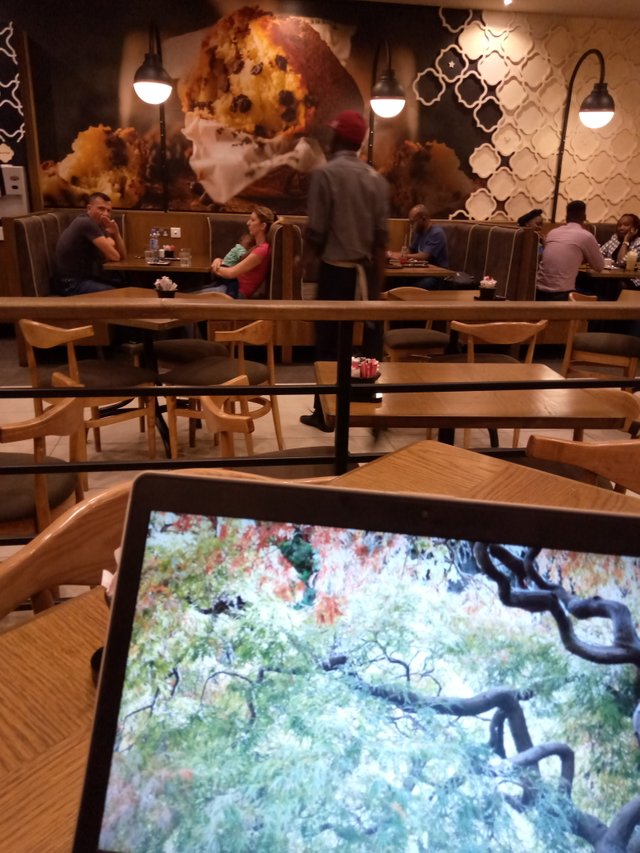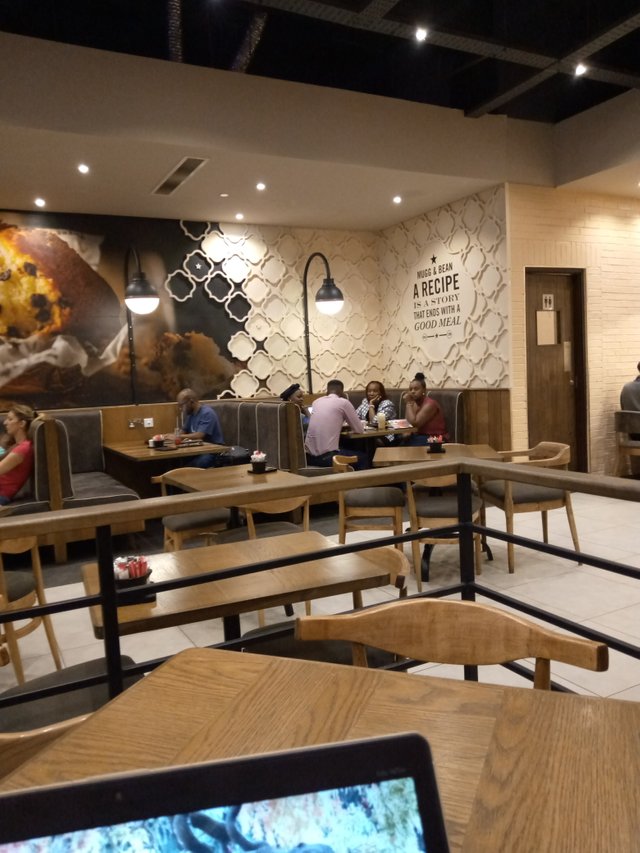 Isn't that a cozy affordable space? Definitely one I will be revisiting in the coming week. Such a great place to get some work done when I need a different kind of environment from home. Sometimes monotony is the killer of motivation and productivity. A small change goes a long way to getting things going don't you think?
Happy Weekend Everyone ❤️🤗