I don't really like pizza, plus it makes me feel sick, but on Tuesday my family and I were invited to my cousin's house to eat pizza, so I gave it a try...and it was sooooooo good, and I didn't feel sick. When I got home I messaged my uncle for the recipe, and on Thursday I did it!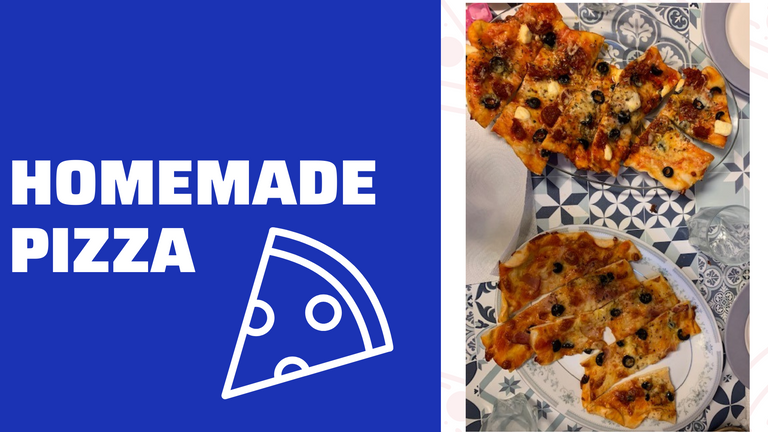 So today I am going to show you how to do this amazing pizza!
After lunch at 3:30, I started doing the dough, first I diluted fresh yeast and honey with water.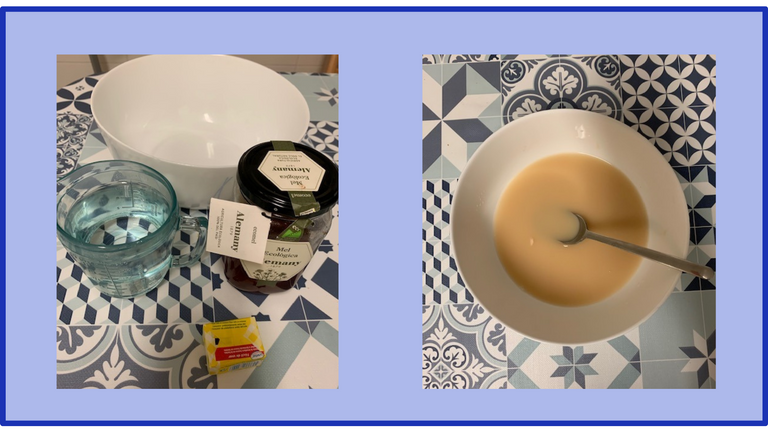 Then I mixed the salt with the flour and created a well in the middle, to put the yeast and honey mixture.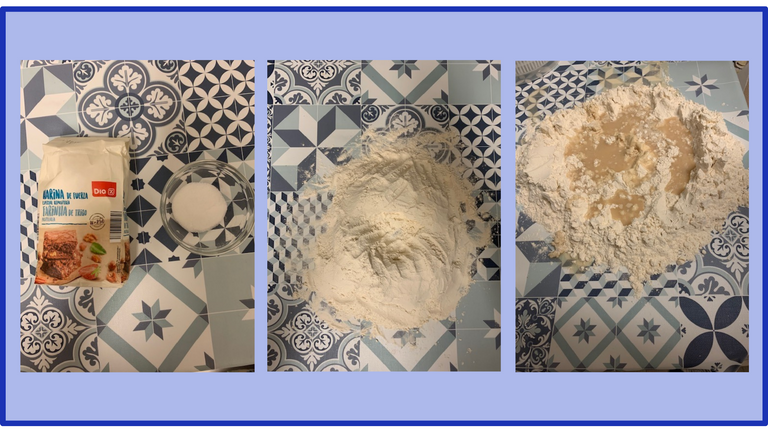 With four fingers I brought the flour to the middle and then added water to create the final dough. Now that I had the dough I asked for my brother's help to knead.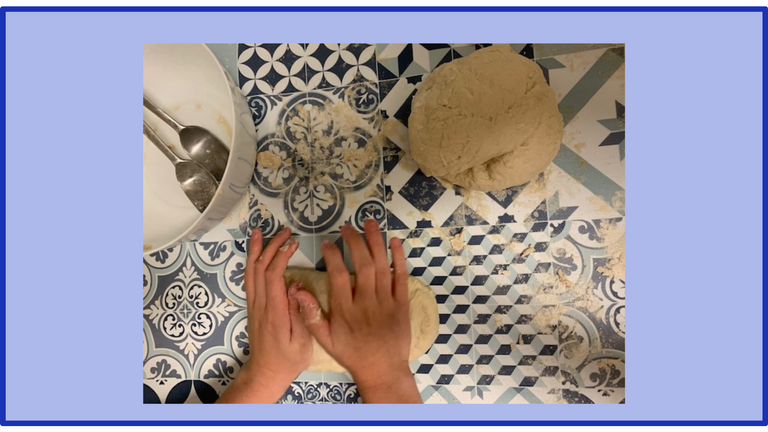 At 9 pm we came back to the dough to start putting the toppings.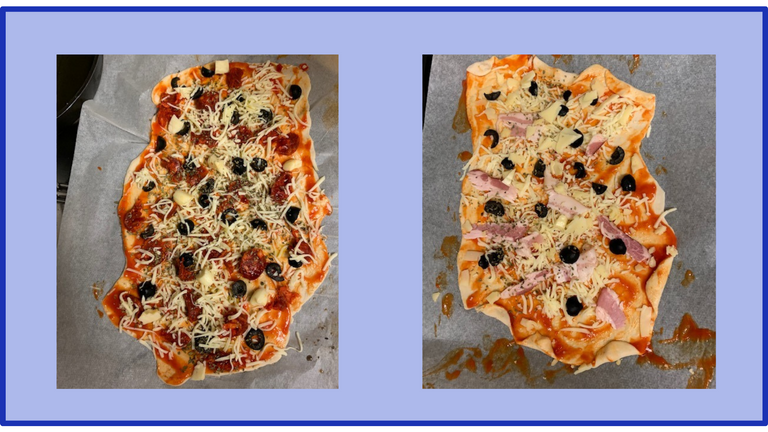 And here are the results 😍: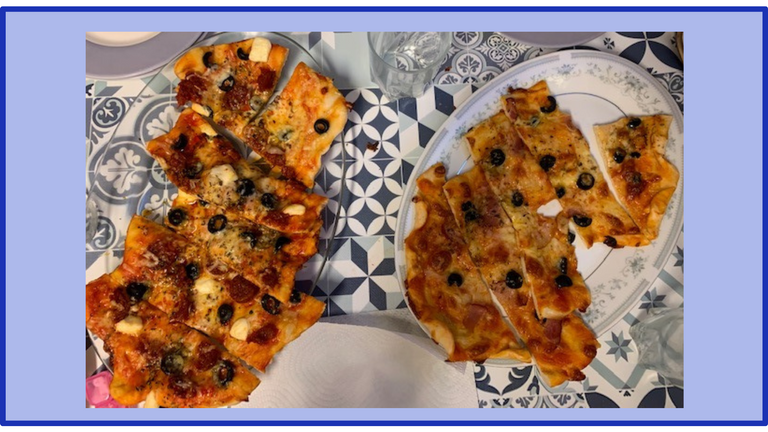 Here is the recipe I used: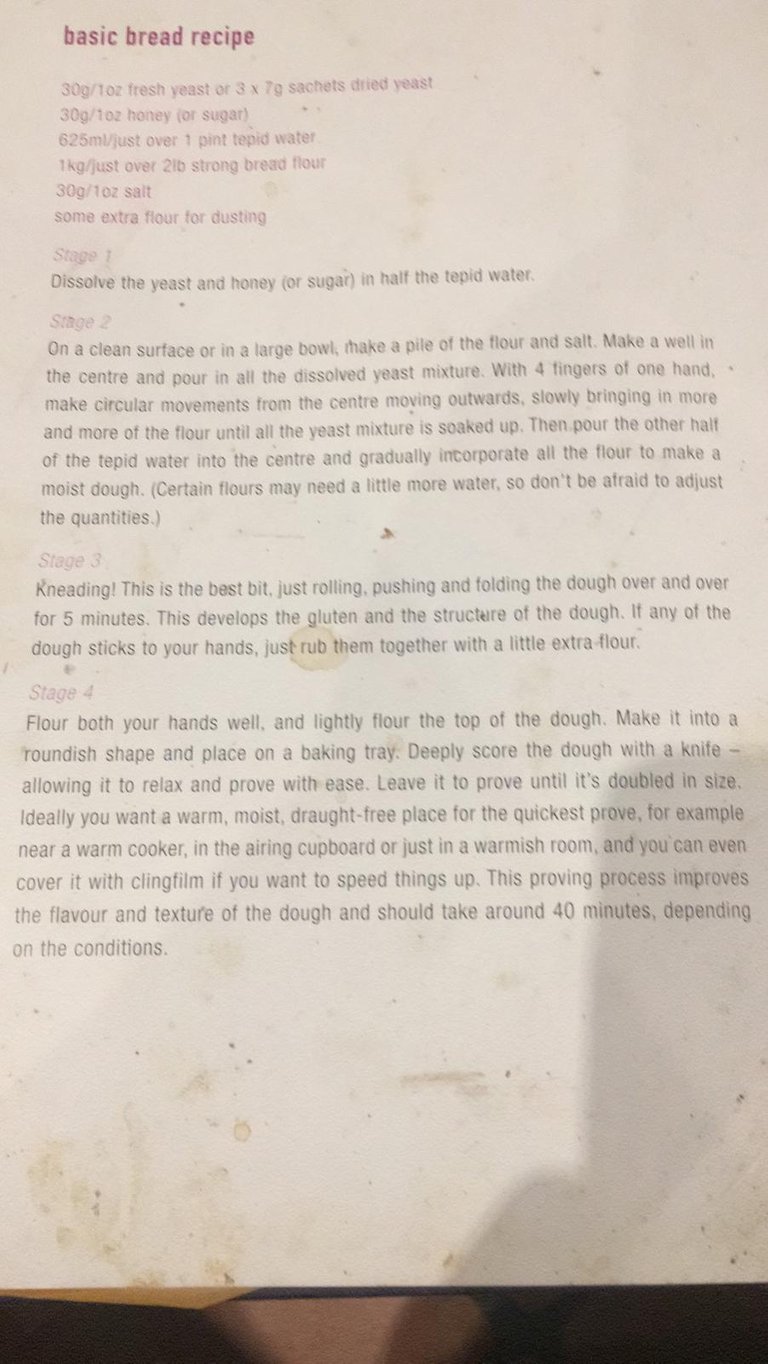 I hope you try this at home, it won't disappoint you