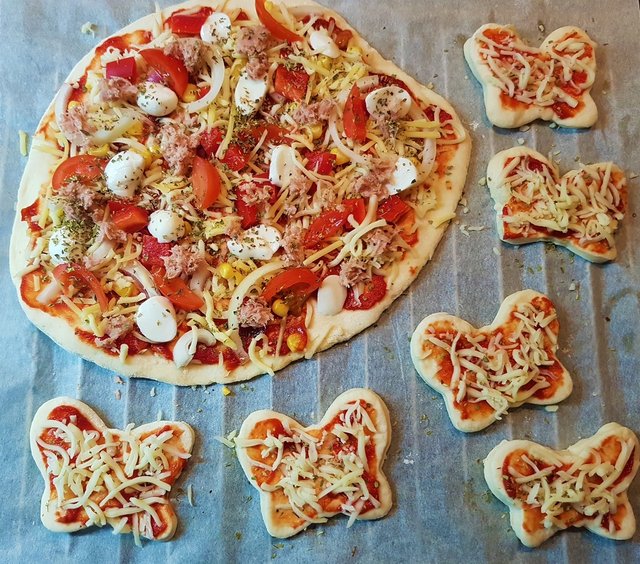 ---
We love pizza, but nothing beats home-made pizza!
The first time we made our own pizza's was in Spain in the hostel where we volunteered for 3,5 months. The owner really didn't fancy making anything else but breakfast for the guests where we saw endless possibilities ourselves. One day we proposed to offer our home-made pizza to the guests to see if that would sell. We bought our own ingredients and it was quite a success! All the neighbors came to buy pizza the last night we worked there, which was pretty sweet! My boyfriend was convinced the thin crust was the reason people loved it and therefore he always kept making a thin pizza bottom when we ate home-made pizza.
Since our toddler loves to help in the kitchen, we try to find some tasks for her every time we cook or bake something. That's not always working but whenever we make pizza she gets to help her dad kneading the dough. These pizzas are a family effort and made by all of us.
---
The dough
It had been a while since we made pizza dough so I had to look up the recipe as I didn't remember it by heart. This is the recipe we used:
500 grams of flour
7 grams dried yeast (1 bag)
10 grams salt
275-300 ml warm water (not hot but warm enough)
2 big spoons of olive oil
Basically you mix it all together until you have a nice ball of dough. Keep kneading it for about 10 minutes though, so it will be mixed properly. After that, it's time to wait! Leave this dough in a bowl covered with a wet towel for 1 hour at least. This is what it will look like after 1 hour: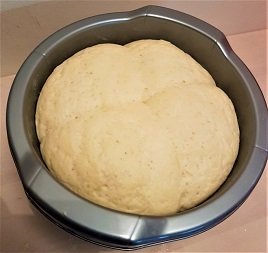 ---
The first two pizzas were made by my boyfriend
We make a plate pizza so that we can easier divide the toppings as we all want different ingredients on our pizza. The little lady wants only cheese (like her mother when she was a child lol). This is my boyfriend's side of the pizza including mushrooms and olives: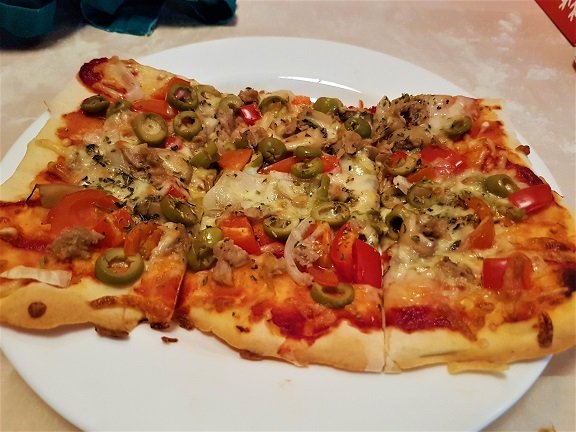 And here's mine: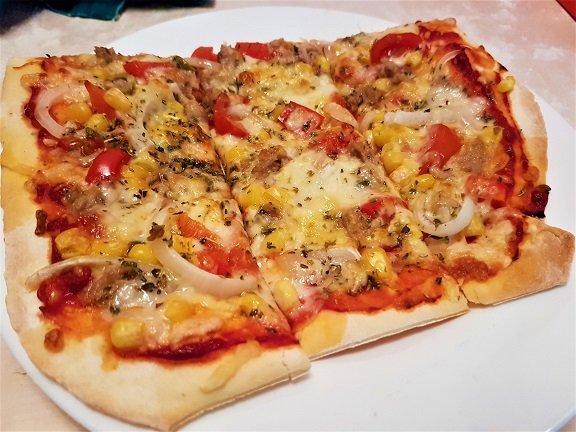 Yesterday the toppings on my side were: tomatoes, tuna, corn, paprika, onion, mozzarella and gouda cheese with some oregano on top. I have to say it was nice!
---
We had a lot of dough left which I left under a wet towel for another few hours
I didn't feel like making any more pizzas at first and was still trying to decide if the dough would be used or maybe put in the freezer for another time. Eventually, I decided that I was going to make a few more pizzas and surprise the little girl (who was already sleeping at that time) with some butterfly-shaped pizzas as well.
I was quite surprised with the dough after a few more hours of rising, so light and it almost made me hungry again seeing how good that pizza looked when I prepared it.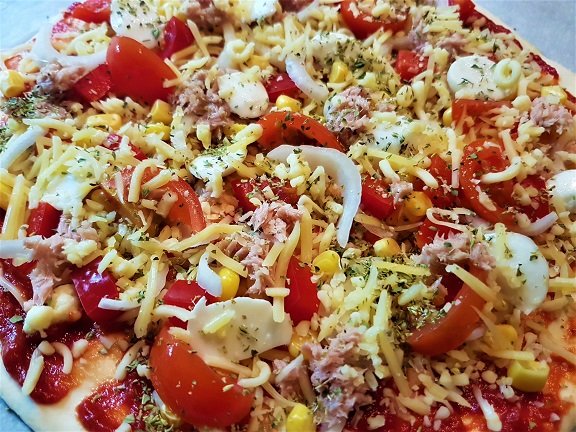 This is how the butterfly pizzas turned out: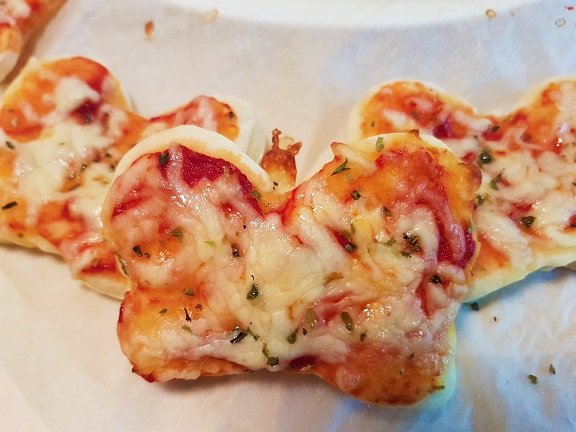 That little piece of cheese on the top made this one look like a real butterfly, do you see it as well?
I had dough enough to make 2 big pizzas and 6 small butterfly pizzas, I say that was an evening well spent!
~Anouk
Posted via neoxian.city | The City of Neoxian