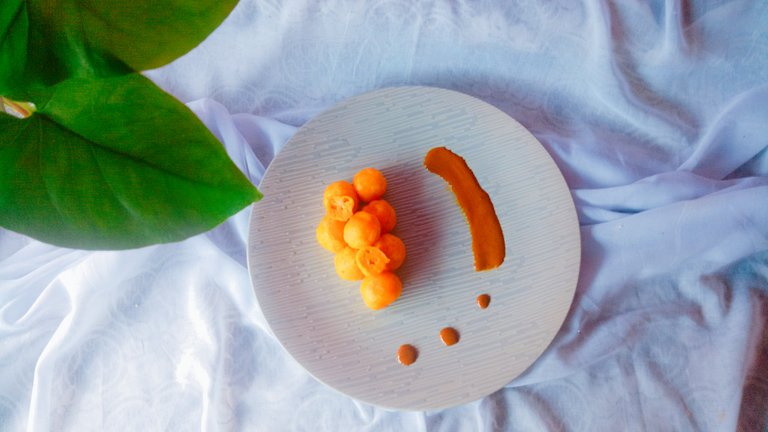 Sweet Potato Balls with chewy texture and not too sweet, so this can be a fun quick bites snack.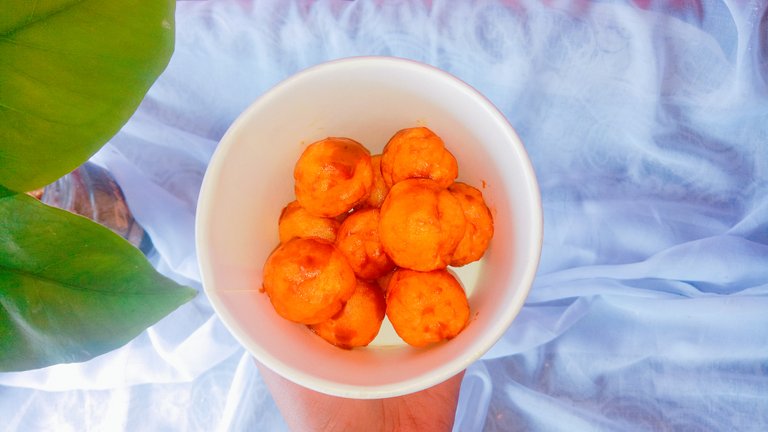 We can also serve Sweet Potato Balls in containers such as those sold in fast food restaurants if we want to bring this snack to our workplace.
Important ingredients in this recipe are sweet potatoes and glutinous rice flour. Glutinous rice flour which will make the texture Sweet Potato Balls become chewy.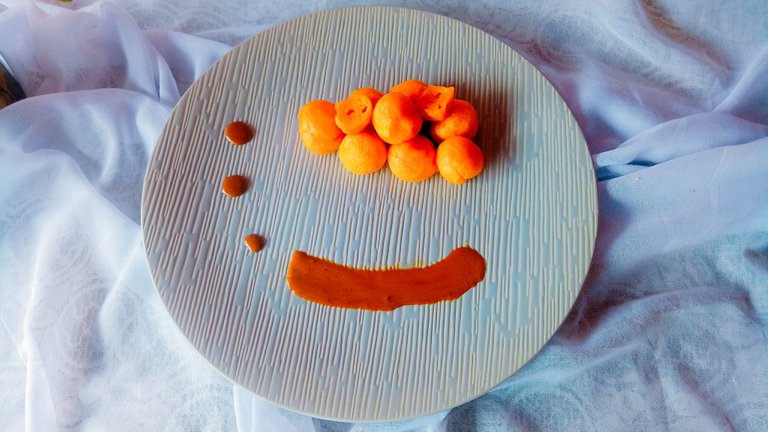 ---
---
---
Ingredients
100 grams of sweet potatoes
100 grams of glutinous rice flour
A pinch of salt
Enough brown sugar for the sauce (You can replace the brown sugar sauce with sugar powder / sugar flour)
---
Cooking Instructions
Step 1
Peel 100 grams of sweet potatoes.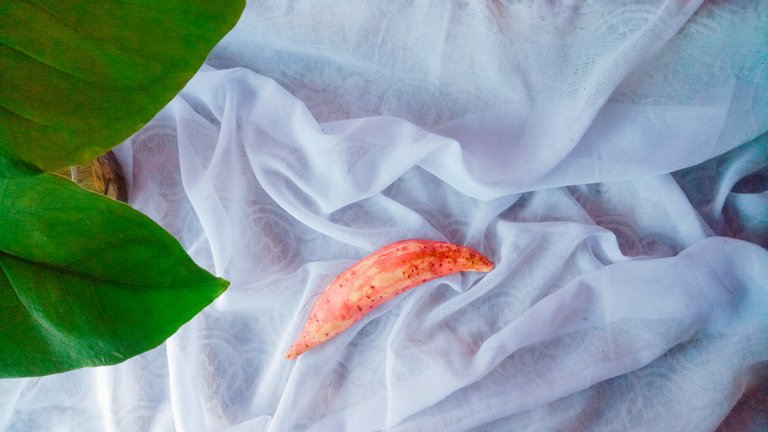 ---
Step 2
Cut sweet potatoes into small pieces.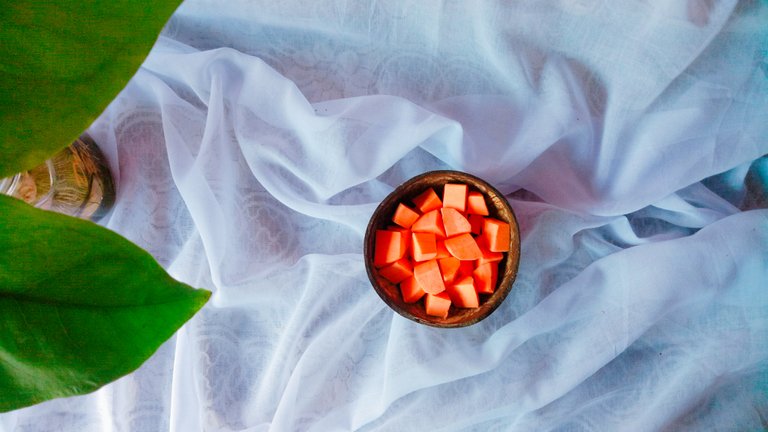 ---
Step 3
Boil sweet potatoes.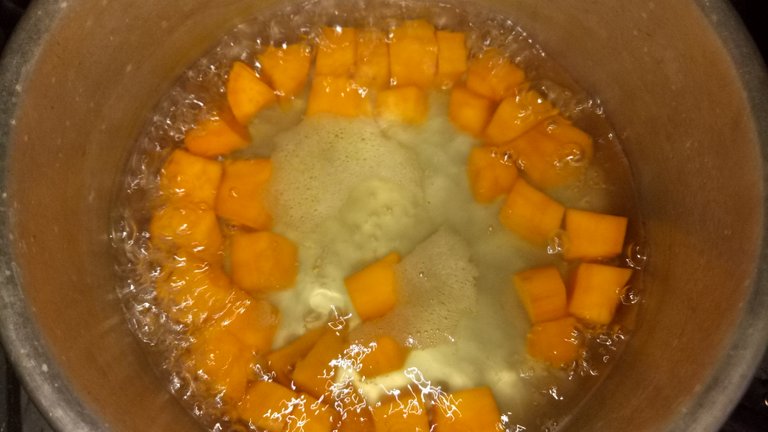 ---
---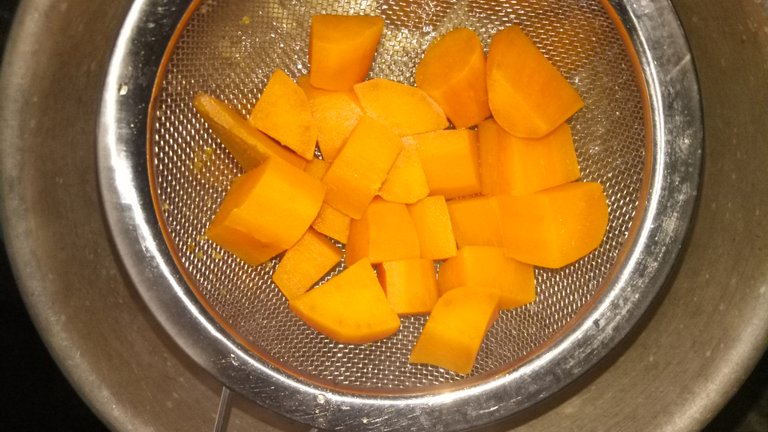 ---
Step 4
Mash boiled Sweet potatoes, then add 100 grams of sticky rice flour and a pinch of salt.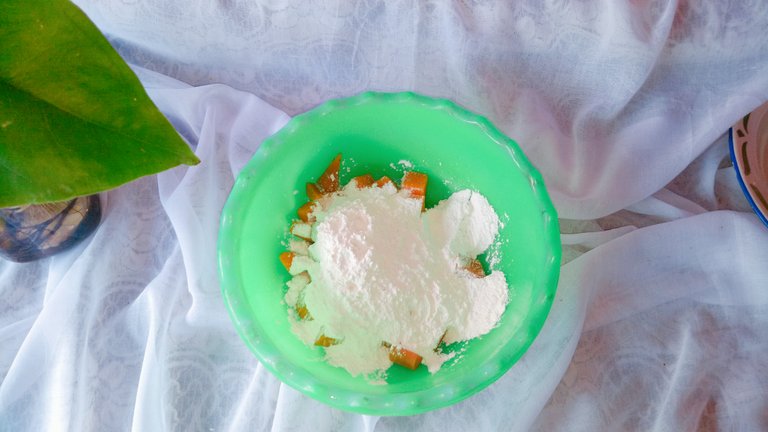 ---
Step 5
Knead a mixture of sweet potatoes, glutinous rice flour, and a pinch of salt to form a good mixture.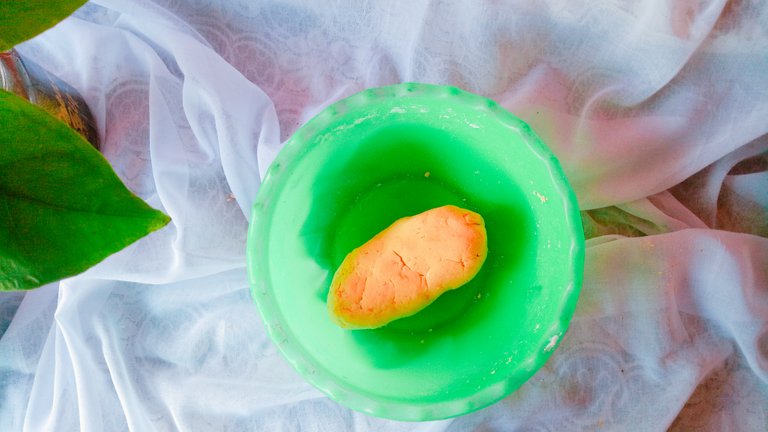 ---
Step 6
Shape the dough into balls.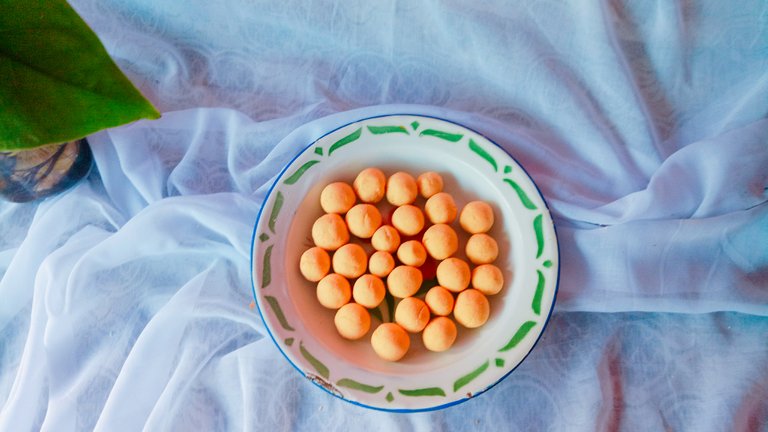 ---
Step 7
Fry sweet potato balls to brownish yellow.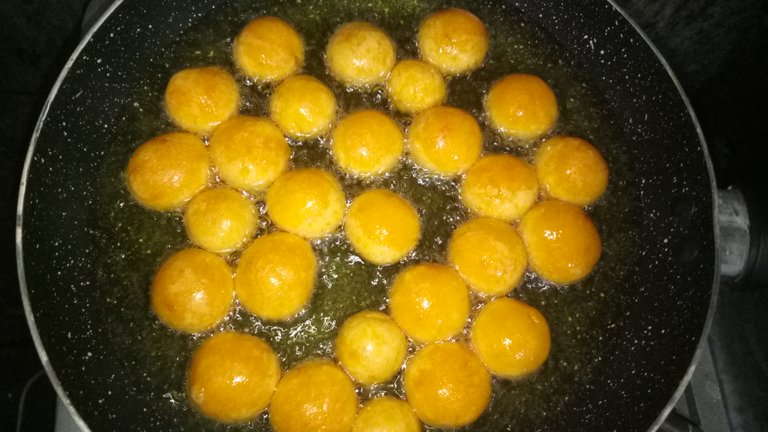 ---
Step 8
Lift. Serve with brown sugar sauce. You can replace brown sugar sauce with a more practical topping.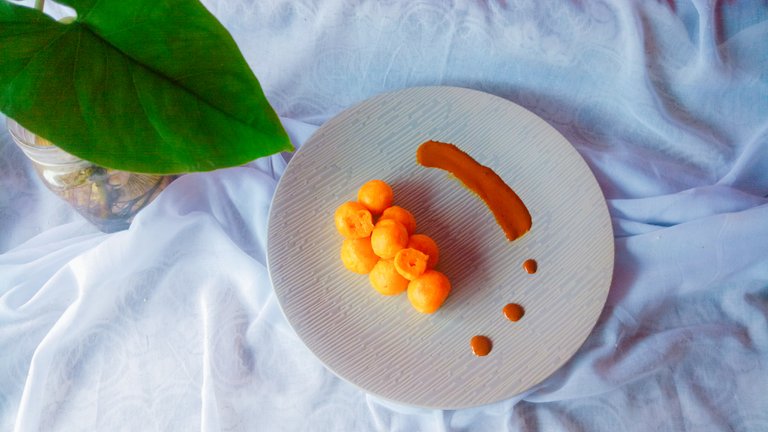 ---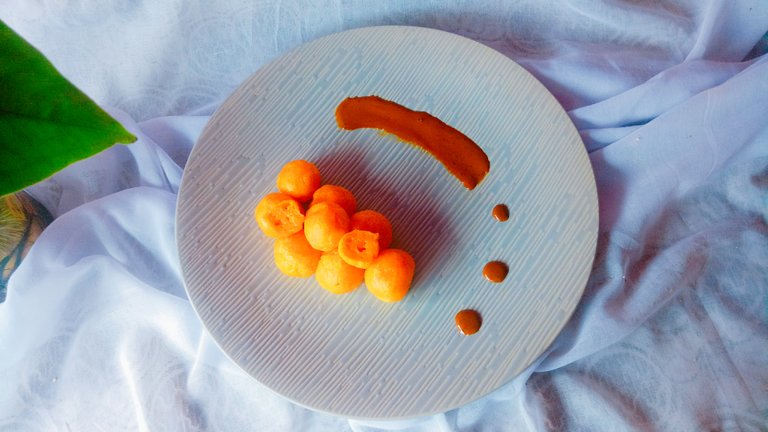 I often bring Sweet Potato Balls for snacks when I am outdoors.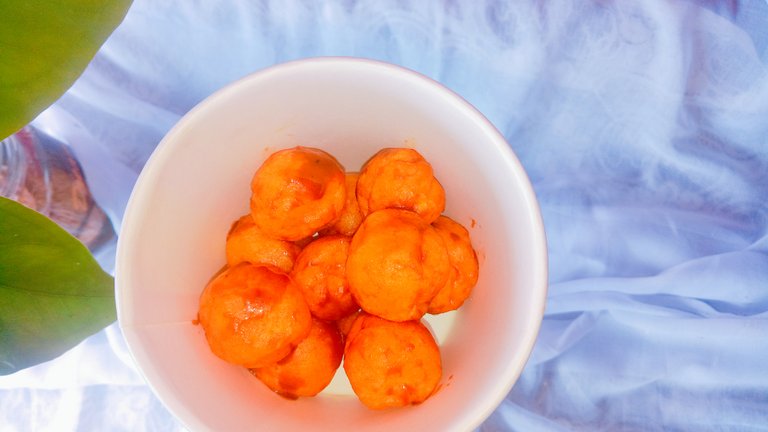 These tasty quick bites are very worthy to fill your hunger before your dining time.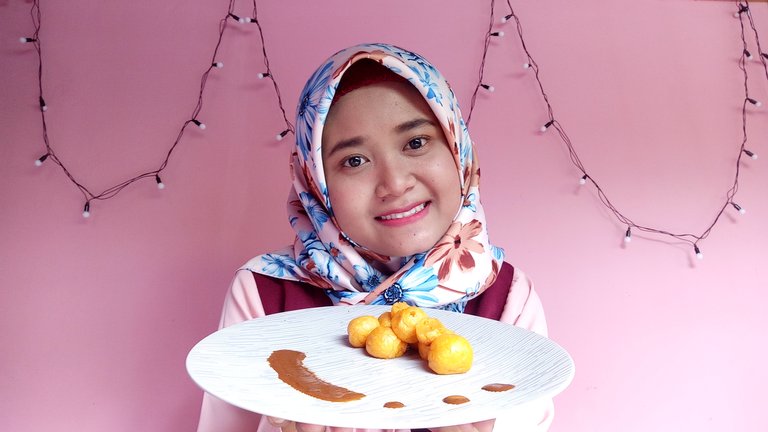 You can watch my video tutorial about this recipe by clicking on Thumbail below
---
Enjoy your day, everyone!

Join a vegan community @vegansofsteemit hosted by @lenasveganliving
---
Enjoy My Post and Have A Great Day!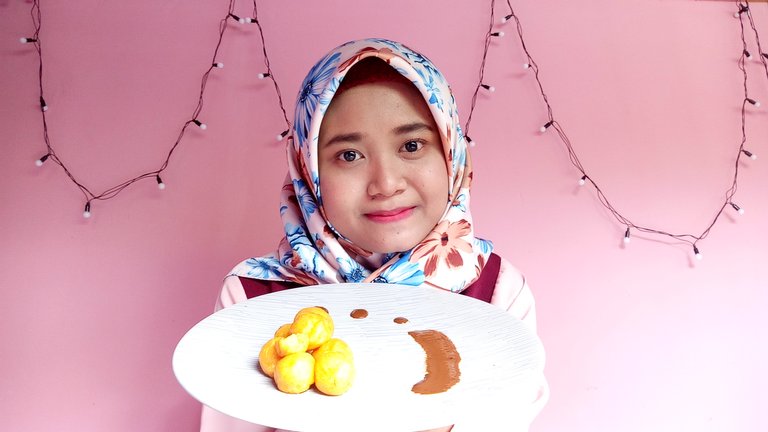 ---
---
Follow my other social media:
---
Please read my another recipe:
Vegan Dumplings Recipe. Do It Yourself at Home! Superb Easy!: https://steemit.com/hive-174578/@anggreklestari/vegan-dumplings-recipe-do-it-yourself-at-home-superb-easy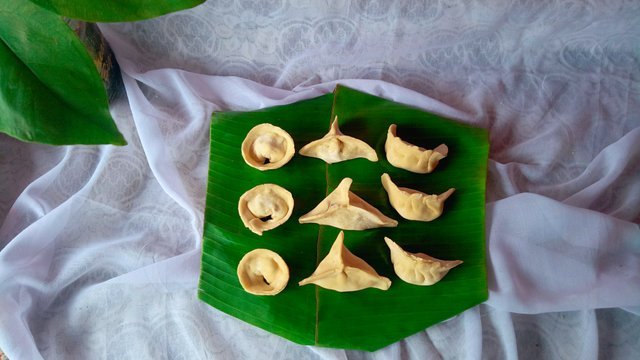 Chicken Lettuce Wraps Recipe, Always Worth Serving in Your Kitchen: https://steemit.com/hive-174578/@anggreklestari/chicken-lettuce-wraps-recipe-always-worth-serving-in-your-kitchen-showcase-sunday