MAKE SURE YOU CLAIM YOUR PALCOINS IF YOU HAVEN'T ALREADY, AIRDROP ENDING SOON! It is free money for you, and when you sign up and start using Palnet you also earn rewards on Palnet + Steem at the same time!!!
:)
Links below
Curated for #informationwar (by @truthforce)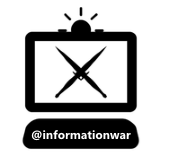 Our purpose is to encourage posts discussing Information War, Propaganda, Disinformation, and Liberty. We are a peaceful and non-violent movement that sees information as being held back by corrupt forces in the private sector and government. Our Mission.
Discord, website, youtube channel links here.