Wildflowers in the Forest
Naugatuck State Forest
Oxford, Connecticut - USA
I might be a guy, but that doesn't mean I can't love flowers. They are cool, colorful and some of the most beautiful creations by Mother Nature. I took this picture of a budding flower in Spring of last year. I was hiking through Naugatuck State Forest when the pink blossoms caught my eye.
Two of the flowers were in bloom, while the rest were waiting for a later day. The symmetrical shape of the blossoms amazed me. I imagine this flower was a treat for the butterflies, bees and hummingbirds nearby.
Originally Featured on Instagram
Give a Follow!

Thanks For Reading!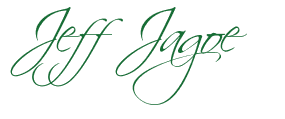 Sign Up to Menē for $5 towards 24K Gold Jewelry
Join Airbnb and Save $40 on your first trip
Get Paid to Read Your E-Mails with Earn.com
Earn STEEM Dollars & more by completing online tasks
Convert your online activity into Gift Cards, Crypto or Paypal with GaB
Get Paid to Get Fit with the SweatCoin App
Use Bitcoin for Amazon Purchases and Save $$$
Sign Up to Binance - A Leading Crypto Exchange
Join the TRYBE Publishing Platform on the EOS Network
Join Lolli for Bitcoin Rebates
Collect, Trade & Battle on the Blockchain with SteemMonsters
Join Actifit - Get Rewarded For Being Active
Send a Tip Using the Bitcoin Lightning Network