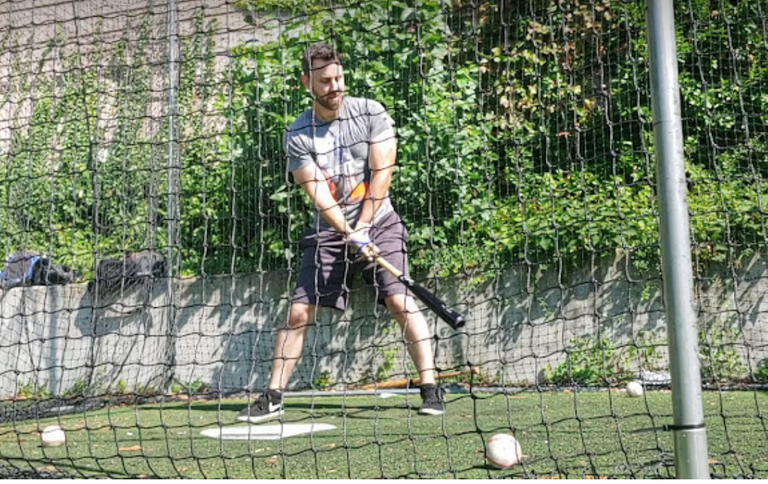 300 reps from 3 Steemians who completed the challenge. I hammered out 100 untimed reps for Day 15, all push-ups to rest my legs. I had a baseball batting cage session today and my legs felt so solid, even my calves. I can see some impressive results in my tone and physique after just 2 weeks, well worth the effort so far. I also have my Summer league All-Star game on Sunday AM and I'll be representing my team in the home run derby.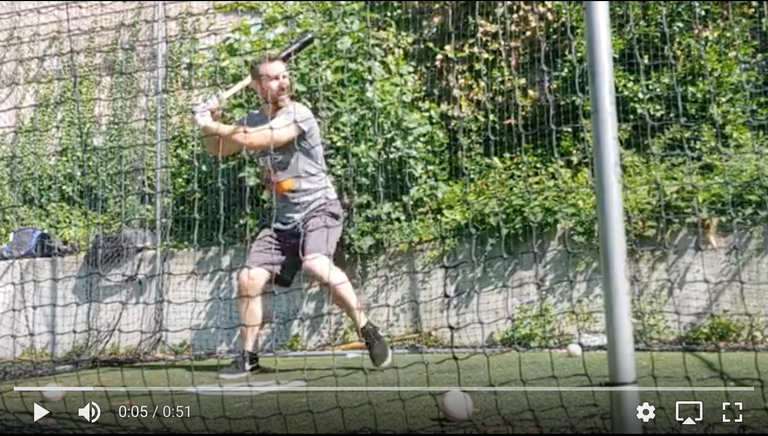 These were my offensive stats for the Spring/Summer if you didn't catch my post a few weeks ago. I was 4th in the entire league in RBIs and 7th in the number of hits.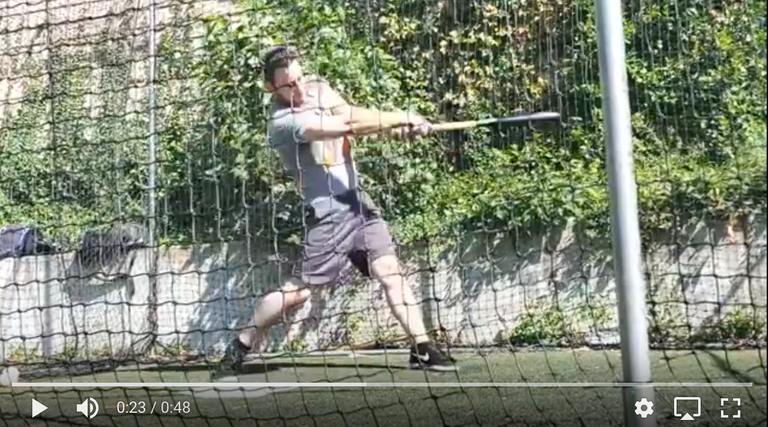 Let's grow this healthy community now by spreading the word and contributing some reps. This is for your health.
---
To people new, see the intro link below. We'll be opening up to other exercise types in due time. I'm trying to keep this simple for now to get everyone assembled and on the same page.
What's the challenge? 50 push-ups (modified if needed) and 50 air squats. See my video. If you want to do a different ratio or split, that's fine. Just reach 100 reps from these options and reply below with an affirmation, pic, link, or video. We're on the honor system.
If you can't do all of the push-ups, I know you can do squats for the rest. Get involved!
---
Highlights:
---
My Reps: 100 push-ups
I needed to rest my legs and needed to not be sore with my upper body, so I did 100 push-ups spaced out over the evening. It was pretty effortless with the rest between sets. Since I could take my time, I worked on my form to focus more on my chest/tris.
With baseball on Sunday, I definitely need to rest. I probably won't be doing reps on Saturday. I also have 2 baseball games next Sunday in my Fall league, so I might need to take Friday and Saturday off.
No video today.
Tonight's fuel was about 1.5 pounds of chicken breast and some kefir.
---
Net Participation: 9 Steemians from 7 countries for 5,634 reps
Day 1:
Day 2:
Day 3
Day 4:
Day 5:
Day 6:
Day 7:
Day 8:
Day 9:
Day 10:
Day 11:
Day 12:
Day 13:
Day 14:
---
To any interested Steemians who want more info/background: *Please see this link from the kickoff post for details.
Everyone please support and encourage the team here. They're working hard to build a community the hard way. It's about the bigger picture.
Make sure you go 90 degrees with your elbows and legs, with your back straight, on each rep. Feel free to help others if they look like that can use some advice.
Again, this is just a baseline of activity for the day. This will be far from all I do on most days, and the same can go for you.
---
Markets and spirits may be down now, but our health should always be on the rise.
We don't always need an app and tokens for everything, or to worry about things we can't control.
Worry about what we can control. Let's put the human back into fitness here and you will see and feel the results.
Rep on,
@steemmatt
P.S. - Please use the fitnesschallenge tag if you can.
P.S.S. - C'mon @aussieninja, @lordcarlo297, @michealb, @thevillan, @tarazkp, @celestal, etc..