It has started to become winter in Chiang Mai lately, and it is the best time of year in my opinion. As I am sure most people are aware, Thailand is a very hot and humid country, but for a few months of the year in the northern areas, it gets pretty cold.
With temperatures reaching around 10 degrees C (50 F) this isn't exactly a call for the winter clothes, but it is quite cold for those of us that have grown accustomed to 35 degrees +.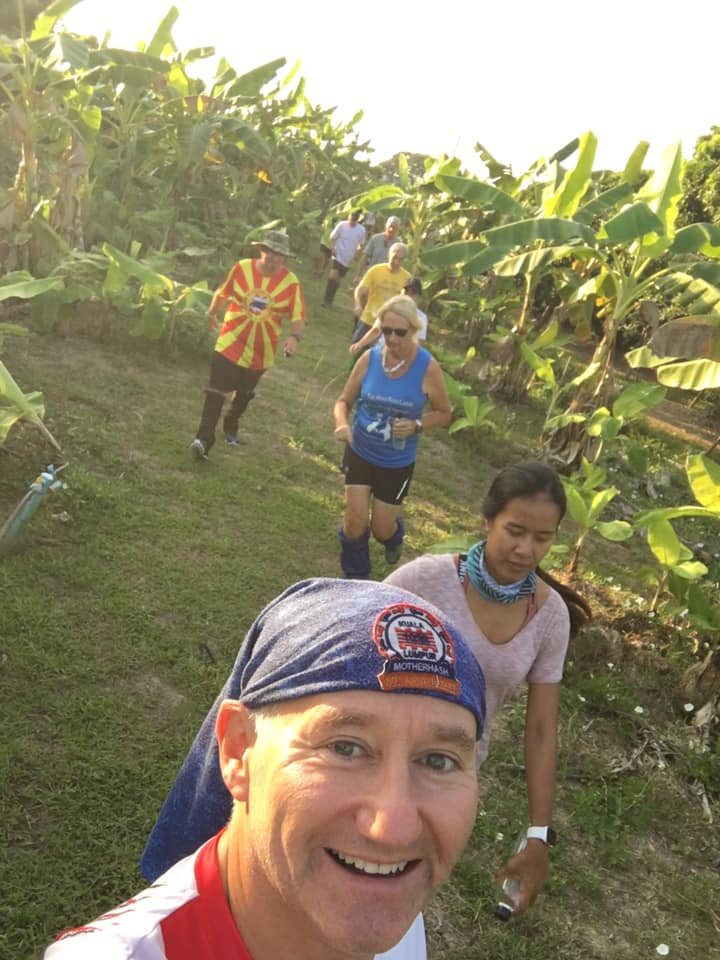 The cold doesn't kick in until after sunset but that's the thing. The Hashes always start around 4 and this time of year the sun goes down around 530, so towards the end, we have a fantastic chance to get cold.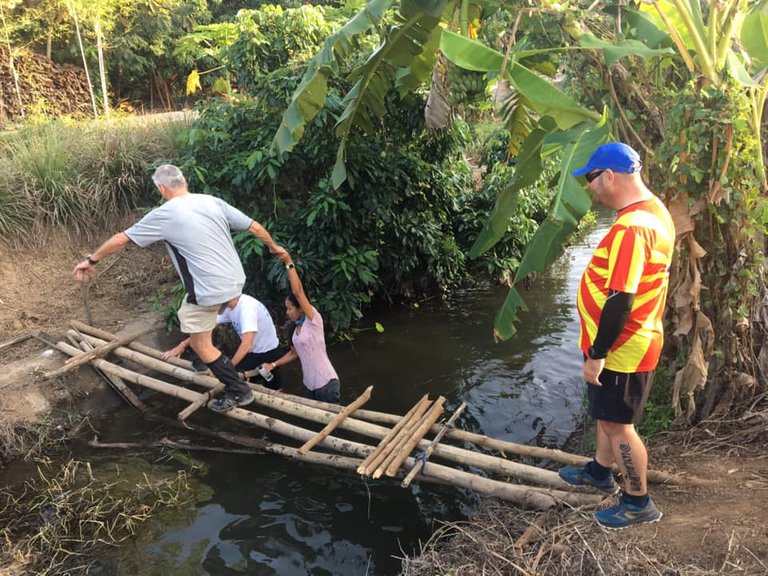 This would end up being particularly true for the couple of people that couldn't manage to make it across this rickety bamboo bride. 4 people ended up getting soaked but no one got hurt.
Now I want you to take another look at the above picture in general. See that fatty standing next to the creek? That is "Shrek" and he is quite a "big boy" and he is aware of this. He is also fairly representative of what many of the hash members look like.
Sometimes people are afraid to join a hash because they think that everyone is going to be super athletic and they might feel intimidated. Rest easy in those feeling and join anyway. I would say that a good half of our local members are overweight and most of them are over 50. Good people for sure, but elite athletes they are not.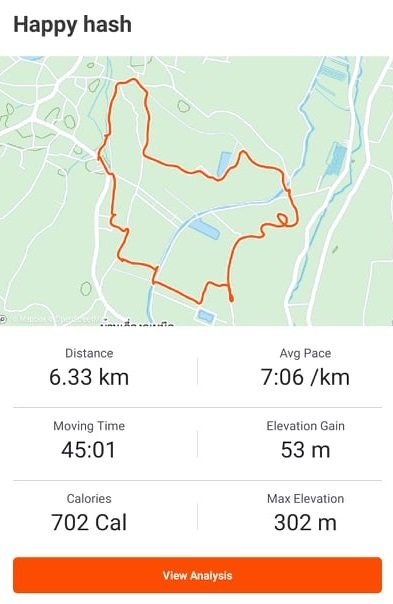 I personally made a pretty decent pace on this run, but to be fair i was trying to win. This is known as being an F.R.B. or "Front Running Bastard." the trail was a bit difficult to find at times but that was kind of the point. it's nice to know at the end that i burned 702 calories because i had 6 beers at the circle and that is probably exactly how many calories are in 6 beers.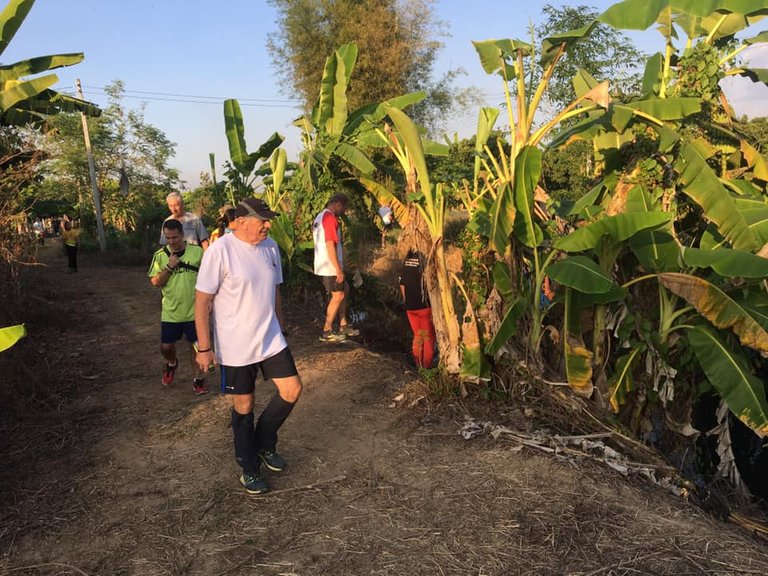 Today was "special" because the run was set by two "virgins" meaning that they had never set a trail before. This is a nerve-wracking event for anyone involved because setting trail isn't exactly easy to do. Overall the two of them did a wonderful job and the trail was actually a bit better than most of the ones that are set by veterans.
A good time was had by all and I definitely had a headache the following day. It was soooo worth it.
Anyways, as always i strongly encourage anyone out there to type the name of your city followed by "hash house harriers" and see if there is a local chapter. They a great group of people and an international organization.