I can't believe how great the feeling is to be able to finally ride alongside my boy. 😍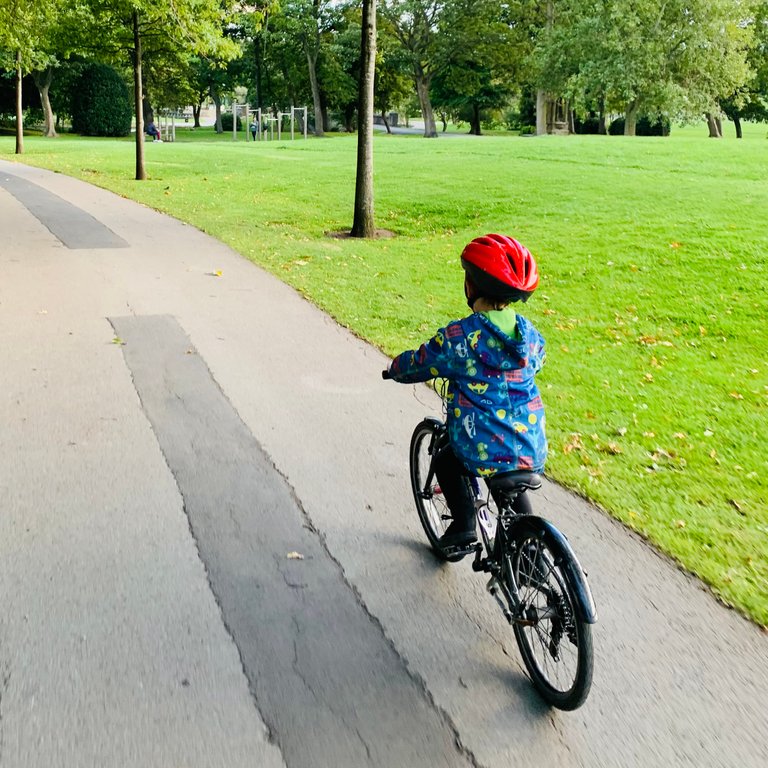 He's 6 and had been able to ride properly for a while now, probably since he was 5 or so, but only recently has his confidence grown dramatically to the point where he can push himself off and.. away he goes!
Thanks to his grandad he's had some lessons in changing gear, using brakes and pushing off.
All that work he put in over the years of slowly building up his confidence and skills have really paid off and now he sees the real value of what he has been working towards - and that feeling is pure freedom :)
On our journey around the park we ran in to a spot of showering rain so we took cover in this beautiful bandstand.
The sun came out for a second as the rain fell and it looked stunning. It was a great way to finish the day and stay dry.
I took a photo because it looked so incredible.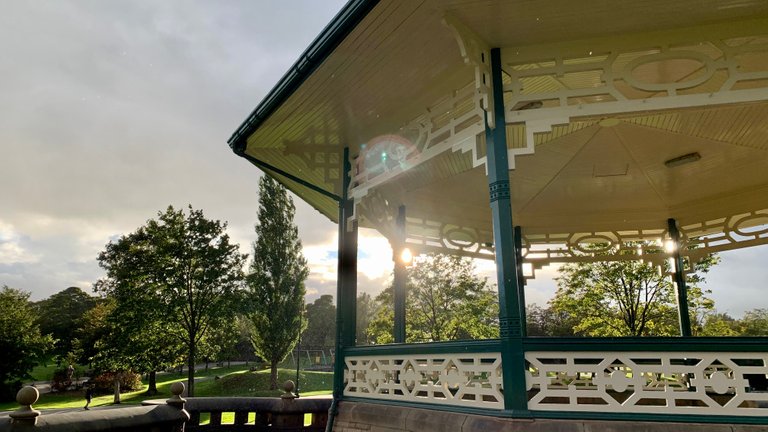 I forget just how beautiful our parks are in England. We are lucky to have so much beauty and history on our doorstep.
I regularly see what I assume are tourists taking photos in the park. I guess for them it's quite a sight but we get used to it.
I try not to take this place for granted.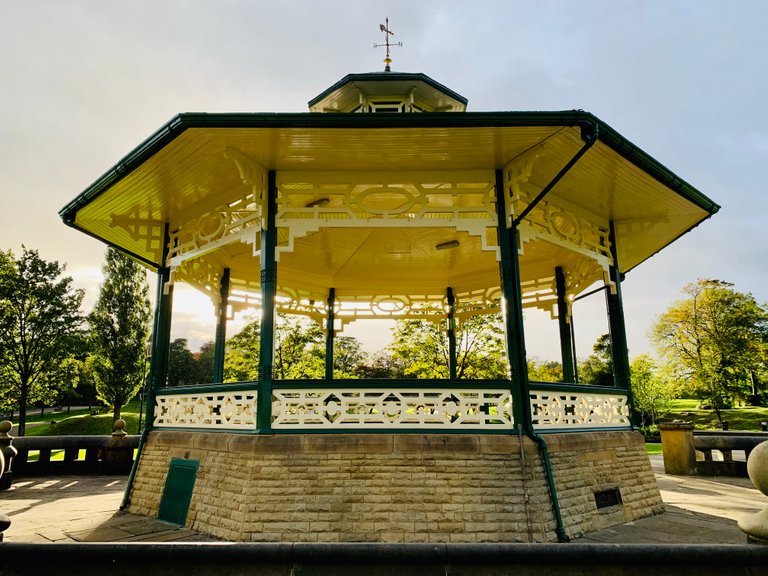 Anyway, we will sure be doing more riding together.
I see this as a long term thing and as his ability and strength grows I want to go away on cycling trips with him.
The future looks bright 🤙🏻
Cheers for reading, @ashtv.