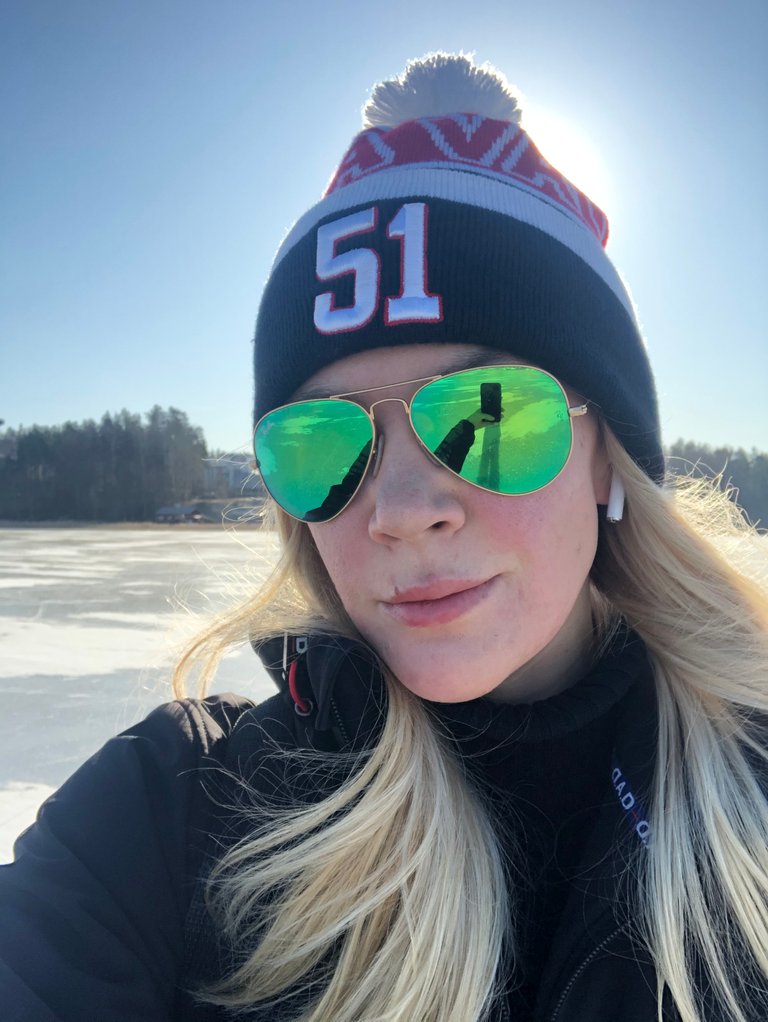 I really thought we wouldn't get a proper winter this year and I was ready to pack my skates and artic weather clothing back to the storage when the temperature suddenly dropped. I left the city on Monday morning and there was no snow, and no temps below zero, when I returned yesterday, everything was frosty and temps dropping all the way down to -10 during the night.
We don't have any snow in the city but that is actually a good thing because that means it's absolutely perfect conditions for ice-skating! The lake is frozen and there is hardly any snow. Below zero temperatures for a few days has made the ice really even and nice, hardly any cracks or bumps, just perfect!
Natural ice is of course natural and minor imperfections exist so you gotta keep your eyes on the ice (eh eh). I did fall once when my skate hit a crack on a perfect angle to get caught a bit, but I didn't hurt myself.
It's a weekday and I was out before mid day so there were hardly any people on the ice, just perfect! If I wake up really early tomorrow, I'll be able to go skating again, and I really should because there conditions don't last for long.
I'm meeting with @celestal and @rrusina tomorrow afternoon for something, which is a surprise but I was told to bring a camera! I'll keep you guys posted!