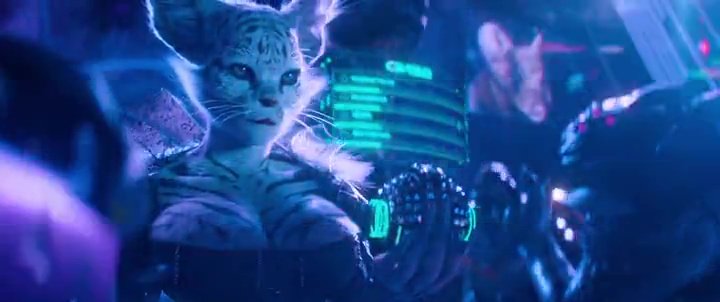 Howdy!
Kollege @beatminister schlug
Ready Player One
vor, zum Studium! Damit man mal sieht wie flexibel ich bin, drückte ich den Downloadbutton und sah mir dann am Abend den Streifen noch am selben Tage (gestern) an.
JOO, ich bin da nimmer Zielpublikum. Eindeutig an pubertierende Jungs gerichtet.
Die zukünftige Welt – war so 2040 – 45 ist total abgefuckt und am Ende. Gut dieser Aspekt erscheint realistisch, lange kann's ja nimmer dauern….
Auch Pizzalieferung mittels Drohne scheint ein entscheidender Fortschritt zu sein, denn die Lieferfritzen in Echt….., naja, die meisten sind als natürliche Appetitzügler zu betrachten, somit eher geschäftsschädigend…., da würde ich mir ja schon heute oft robotische Lieferdienste wünschen, aber egal, oft bestelle ich NICHT.
Handlung ist total nebensächlich, genauso wie die Darsteller. Nix davon war bemerkensert, keiner der Figuren hätte man eine Träne nachgeweint.
Aber bei den Nebendarstellern wurde ich dennoch fündig.
Simon Pegg
Montgomery Scott der Kelvin Timeline gibt den Kurator. Habe ich erst am Ende geschnallt, gefreut hat's mich trotzdem sehr. Im Originalton hätte ich's wohl früher bemerkt, denn Pegg hat ja auch so eine unverwechselbare Stimme und Sprechweise. Da macht die Synchro schon viel vom Vergnügen kaputt.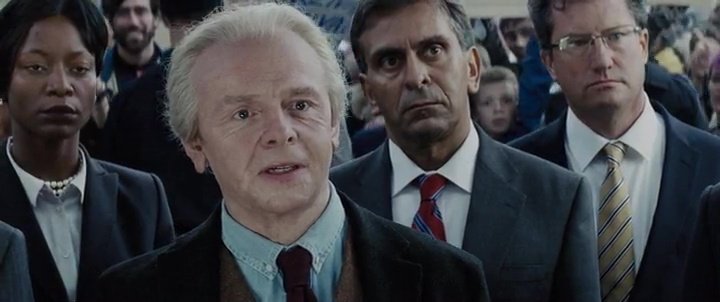 Hannah John-Kamen
Ihren Namen im Streifen habe ich nicht mitbekommen, aber das Gesicht strahlte bereits in einer ersten grossen Totaleinstellung hervor. Jedenfalls isses die Lady, die mit dem absolut faden, öden Oberbösewicht am Ende im Polizeiauto (Bild) sitzt. Die meisten werden diesen Namen noch nie gehört haben. Hauptakteurin einer meiner Lieblingsserien – KILLJOYS. Ja, auch Science Fiction. Ausserdem als "GHOST" in "Ant Man and the Wasp" vertreten. Hübsches Weibchen – sticht einfach heraus.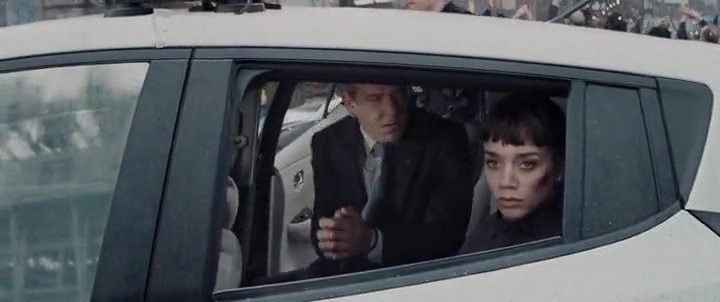 Kurzer Abriss der Handlung:
Zukunft
Welt ist im Arsch
Alle verkriechen sich in die "OASIS", eine virtuelle Welt.
Unhübscher, absolut farbloser Versagerknabe (im RL) sucht einen Schlüssel, eigentlich 3 Stück davon. Genauso wie ALLE anderen. Als Hauptdarsteller ist er nun logischerweise viel schlauer und glückbehafteter wie der Rest der Welt, und hat auch Erfolge zu verzeichnen
Jüngelchen verknallt sich in ein virtuelles Tantchen, welches er ja noch NIIIIEEE in Echt gesehen hat, die Pixel-Klöten jucken und durch zu wenig Blut fürs Hirn verplappert sich der Dünnbrettbohrer und wird dann in der realen Welt zur Zielscheibe….. Im Grunde Schema F und somit überraschungsfrei vorhersehbar – genau richtig für die heutige Jugend!
Grossartig ist die virtuelle Welt geraten, nach Logik muss man da ja nicht suchen. Wichtig waren mir da die popkulturellen Referenzen, die vielen, vielen Eastereggs quer durch die Multiversen von Comics, Romanen, Filmen, Serien und Games. Das hat mir mitunter den meisten Spass bereitet, ein neues "Egg" auszumachen. Um da alles zu finden was man selber kennt, - das was man nicht kennt kann man ja ned finden – müsste man wohl so einige Male da wieder durch den Film. Bei Gelegenheit zieh ich mir das Ding sicher erneut rein…
Ich schreibe da kurz mal runter was mir da noch so im Gedächtnis geblieben ist an grossen Dingen – kein Spielzeug, keine Erwähnungen ecc.:
Der Gigant aus dem All. Das war ein Zeichentrickfilm den ich noch aus Kindertagen kenne :))).
Star Trek - Sternenflottenemblem
Delorian (Zurück in die Zukunft)
Alien
T-Rex
King Kong
Chucky – DIE Mörderpuppe!!!
Batmobil (66er-Model Adam West)
und noch gaaanz viel Zeugs was mir gerade nicht einfallen will. Ich hätte wohl doch Notizen machen sollen.
Leider findet der Film dann wieder in die reale Welt, raus aus der virtuellen. Alles voll von relativ unhübschen, ganz normalen Teenagern. Das ist wohl recht realistisch, aber dennoch… unhübsche, übergewichtige, dicke Brillen tragende Kinder mit Überbiss und Zahnspange sieht man heute überall – muss ned auch noch im Film sein. Das Auge isst ja mit, Filmwelten sollten sich dann doch von Bushaltestellen und allen anderen öffentlichen Orten unterscheiden - so ein bisschen wenigstens.
Am Ende geht alles gut aus, der Tag gerettet, sogar die ganze Welt, zwei unansehnliche Teenies finden zusammen, kriegen dann noch "augenaufreibendere" Kinder, revolutionieren die Gesellschaft, werden zusammen alt und grau, dann gehen sie zusammen in die virtuelle Welt über, sind wieder jung und unsterblich.… - aber das kommt dann erst in Teil 2 xD. Der Kreislauf des Lebens geht weiter, denn es wird auch kräftig die moralische Keule geschwungen:
Das echte Leben ist besser als die virtuelle Realität!
Hmmm, wenn man dem so bedenkenlos zustimmen möchte. Es gibt ja noch nix wirklich was einer virtuellen Realität auch nur annähernd ähnlich wäre. Alle Technik steckt noch in den Kinderschuhen, bevor es wahr wird schwingen die Moralapostel bereits grosse Reden – Faszinierend! Aber andererseits ist es ja der Job von Science Fiction Autoren auf solche Dinge hinzuweisen. Dinge die der "normale" Mensch erst erkennt wenn es längst zu spät ist.
In Summe bleibt kindgerechte Science Fiction, viel Action, auch relativ wenig störendes CGI. Die virtuelle Welt mit all den Referenzen zu einem Jahrhundert Popkultur war schön, obwohl ich da ja viel nicht mitbekommen habe. All die Gaming Figuren kenne ich einfach nicht, da ich kein Gamer bin. Da können ja mal @dotwin1981 @john.difool @viktorderbear und auch alle Anderen die mit diesen Welten verbunden sind ihre kompetenteren Weisheiten verlauten lassen ;-)
Sehe ich mir definitiv wieder an, die Realszenen und den Beziehungs-/Romantikquatsch überspringe ich dann einfach.
In Summe unterhaltsame 130 Minuten!
Eine etwas "erwachsenere" Fortsetzung mit besseren Darstellern und vielleicht mal einem wirklich durchdachten Drehbuch wäre dennoch schön.
---
---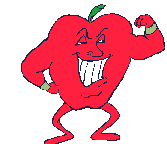 ---
---


@automation @banjo @cleverbot sind herzlich eingeladen kräftig zu plappern!