Thoughts and memories of a Demigod (The first of those to come) - Short Fantasy story (Part 2)

Not an easy situation for me. For the first time in centuries, I have plenty of time to remember and think. Time to go back again to a time where I was just a small figure on a big board led by the greatest magicians of my time. I remembered the most happy times, though they were short. I spent most of my childhood and youth training to become what my people expect me to be. So cruel that the only way out of this was to succeed, because failure would mean that my life would end. The source was unwavering in every devastating case, and no one with these truths and commandments could defy the willpower. Before the Source started to flow in my blood, and before I passed the Blood Reading Test, I dreamed of something else. I watched my people, even that small section of the population at the top of the government, pay their respects to the scholars. I have often heard one of the heads of our order say that in the scholars themselves the very core of our society and that they, and only they, hold us together and are directed toward the right goal.
Writing each step of ours history and doing, their histories traced back several millennia, they made our existence righteous. Because of them, we knew every step that was wrong in the past, and we knew not to repeat it in the future. These writings made us grow better. Well, as a little boy, I dreamed of that call. And that's where it ended. Only a few, one in two million talented, had the gift of passing on and writing down knowledge. I knew the chances of such a thing were minimal, but a child has the right to dream.
And so, my days stretched on forever, and happy memories slipped under those unhappy ones. Each seemed to me to be heavier and more cruel than the previous one.
The knowledge we possessed had to be imparted, and this was perhaps a more difficult task than practicing weapons. Thousands, hundreds of thousands of volumes of books on magic, history, warfare, architecture, art, sciences. The education of one half-God in our soul has lasted a century. Only then, after a series of readiness tests, would we be allowed to serve the Source.
It is too long a time frame for me to remember, but that period of life, when I learned some hard truths, which I did not expect, were darker than the rest. During this period, I felt alone in the world as never before in my life. The darkness of those truths gripped my soul by invisible fist, preventing me from breathing. That same darkness closed my eyes to the larger picture, and made it impossible for me to see new truths. There were teachers, mentors, friends, brothers and sisters all around me and I just saw the darkness surrounding me. I have heard stories that some truths have broken hundreds of people, made shells of them. I, too, felt I was on the same edge. I walk on it, keeping a close grip on the other side of the light, but I felt the darkness conquer dominance with each new day that passed.
I didn't sleep at night. It seemed as if in that nothingness that surrounded me I could see my own soul being torn into millions. And each one was further and further away from the center of my being, away from me. Although I did not feel any physical pain, mentally every cell in my body ached and screamed in agony. Years went by in my walk along the edge of that chasm, I don't even know how I ended up on the right side of reality. When I finally floated to the surface and that sludge that held me so tightly, I felt like I was born again.
And here I am, now, here, far from it all. A lot of things have happened since then, I survived a lot. I got a lot of wounds, some of them, it seems to me, are still bleeding. All this will correct with what I will bring to this world destined to be mine. This is a man who is worn out but knows his goal, which is still not fulfilled, will start again.
And all because of immortality in the eyes of mortals. That immortality is actually a life span of seven millennia. There is no consolation in immortality even though hundreds of alchemists and magicians have been trying to achieve just that. Considering this is the pinnacle of craftsmanship, extend your life indefinitely. It was not always a blessing. The past has always been behind your shoulders, reminding you of the mistakes you have made. The present was of little value because we knew that the future existed because of us and was waiting for us.
Yes, jail. It drives me to some distant and difficult thoughts, something I'm not used to.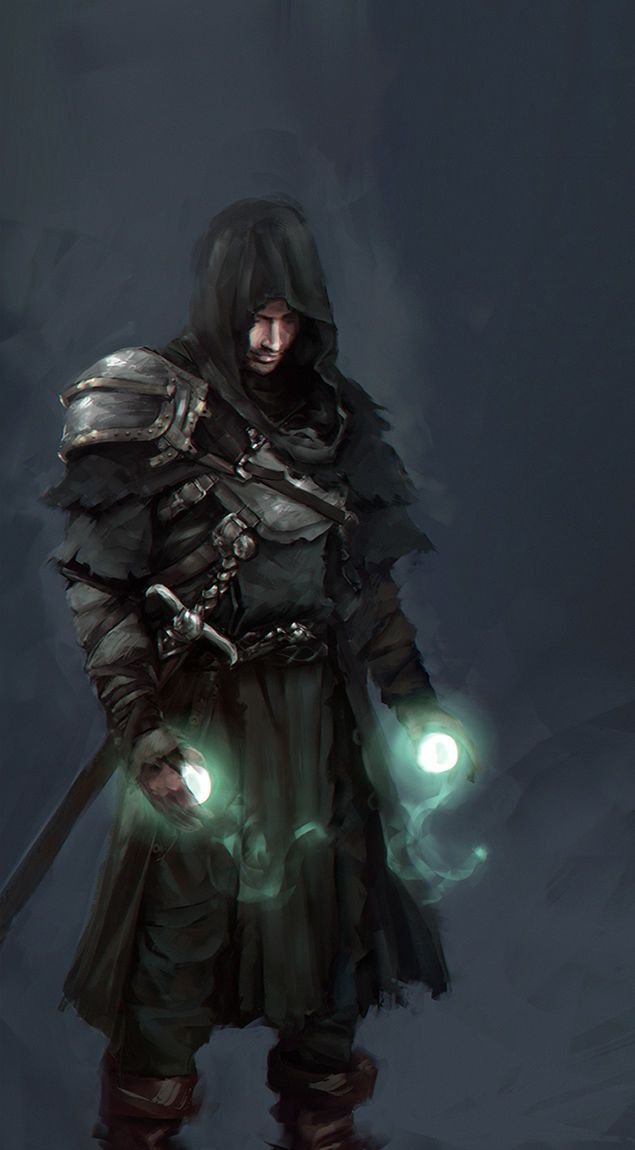 Source
---
---