The collision of the worlds - Short story (Part VII)

Their fires went out at dawn. With the first rays of light I could notice the commotion, but by some miracle it was truly organized. How they managed that with so much humanity, I wasn't sure. The difference from yesterday was in the absence of ravens. I could not see them anywhere in the vastness of the sky, nor among their soldiers. Also, some difference caught my eye that I didn't notice yesterday. Strange wooden buildings in the background of their army, like siege devices. Wooden boxes without any openings. I decided to take some more risk and stay on the mountain a little longer to see more. Their movement will be slow because they will have to go around the mountain in a wide arc, which means I have more than half a day advantage. And since they didn't have scouts, I didn't have to worry about someone chasing me when I got back to the garrison.
By now I could clearly hear the creaking of the wheels of their wagons, the roaring of their horses, and the shouts of their officers' orders. The officers were easy to spot, everyone riding and wearing uniforms completely different from their soldiers. Green. Those odd wooden boxes were still a mystery to me, but I couldn't examine them more closely. Numerous battlefield forces are at the very threshold of our Empire, and I am the only one who can alert our commanders.
I quickly gathered all my belongings, and headed back down the same path I had climbed here. It seems to my horse that this descent down the mountain is less enjoyable than the climb. By noon I was already in the saddle and galloping toward the garnizon. I spent more time looking over my shoulder to make sure their army had not yet bypassed the mountain. The night was falling and I was not letting up, I had to use every minute of the time that I had advantages over them.
On the third day I saw the gray walls of the garrison. I was exhausted, as was the horse, but some force, one that never extinguishes itself in humans and animals, forced us further. Soon two riders rode in our encounters. It was the captain and senior mag. They allowed me to freshen up a bit and then we continued on to the garrison. I immediately noticed some restrained behavior. It's like they're scared of something.
'' Commander, is everything all right? '' I asked, though I was aware that I was violating many of the rules of military conduct and the chain of command.
'' I'm afraid it's not. But first and foremost, why are you alone? Where's the mag? '' He asked.
''What do you mean? He didn't come back? We parted more than three days ago. On our mission, we came across something that he considered a dragon's egg. He seemed scared and I sent him with that egg to inform you of everything and I continued on my way. He didn't come back? '' As I was saying this, I wondered how it was even possible that he did not come.
'' The dragon's egg? Are you sure he said that? mhm, that's not good. There seems to be a lot more to hide here than we might even assume. Last night, a new assault by ravens flew this way. They had some poison on their claws, which they were discharging from the garrison dump. More than ten of our soldiers are dead and more than fifteen are seriously ill. '' The magician said, while the commander remained feisty and thoughtful.
'' Commander, I'm afraid I don't have much better news .. '' And then I began my report down to the last detail. It was painful to watch them both deal with all these facts.
A death sentence was written on their faces. And then the truth was obvious. We will die defending the borders of our country, and our death will not make a difference.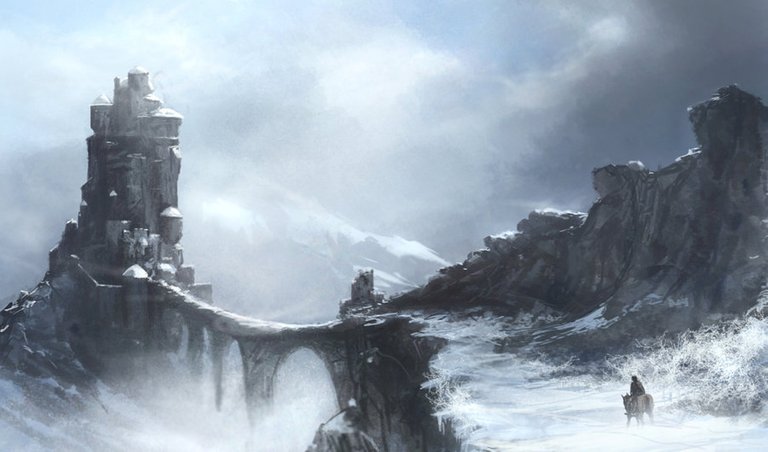 Source
---
---