The collision of the worlds - Short story (Part IV)

The whole army garrison worked in a hurry and everywhere it could be seen that the tension was growing so much that it was palpable. The trouble was that we went to bed every night with a certain fear that this was the night before the battle, and it wasn't. And that deeply disturbed us in our behavior and thinking. Only from that strange feeling that is created in the body and mind of the soldier the night before the fight. A very specific position, even after so much time spent on various fronts, which we spent many nights waiting for a new battle. It brings you to the edge, you start thinking about some things you did or didn't do. You spend half the night in some half-dream, questioning yourself, will you have the strength to confront your enemy and make sure you are the one to meet the next morning...
The horizon and landscapes outside the wall were quiet for days. Some snow fox or wolf traversed this expanse in search of food. To the average person it would seem as if everything is still. But it wasn't like that. The magicians were observing that landscape day and night, and each time they would say that some strange, inexplicable magical tension was concentrated there somewhere in the distance. They said it seemed powerful and primitive but could not see the details. This was quite expected, given how limited and small the powers of the Army Mages were, but still somewhat informative. We knew that there was also an encounter with their magic. We were able to prepare.
On the seventh day of the raven event, the commander called me to his office, along with the young magician. The office was pretty bare of all humanity touch, the only proof that someone was staying there was the ashes in the fireplace from last night and the piles of papers on the desk. The commander sat in his chair, in an impeccably clean uniform with gold epaulets. He seemed torn apart, as if the body was present but his mind was elsewhere.
''Welcome. Thus, what I am going to ask you will not be easy, but it is necessary. Waiting won't get us far, we need new information and new insights. Your task will be as follows. You will get horses, supplies of food and water, as well as backup weapons. You go scouting. I know this is not typical of our unit but it is necessary. You have to be very careful. The birds that have passed here are magically bewitched to send feedback on the presence of military stations along the route of their flight which means that our enemy knows with great certainty that we are waiting for them here. We need to make sure that they have not changed course and that they do not attack us from behind. You go now, you have to be very careful. Gather as much information as possible about their army and their movements, then head back. Any questions? '' His voice sounded hollow, tired.
'' No sir '' we replied aloud. '' We'll leave right now, see you in a few days '' I said.
When we left the stationery, the horses and all the equipment were waiting for us. We rode out right away and various thoughts popped into my head. Although I was quite aware of this order we were given, I thought we would wait for reinforcements to carry our military operations out of garrison territory. The assignment was no stranger to me, when I just enlisted, I was assigned to a scout unit and served there for a year.
Soldier's life. Another assignment, and then one more. The strange fate of a professional soldier. It is even stranger when we consider that we do not know what lies in this wasteland. The wind was blowing, bringing on its wings a cold that was no longer present on the land that surrounded us.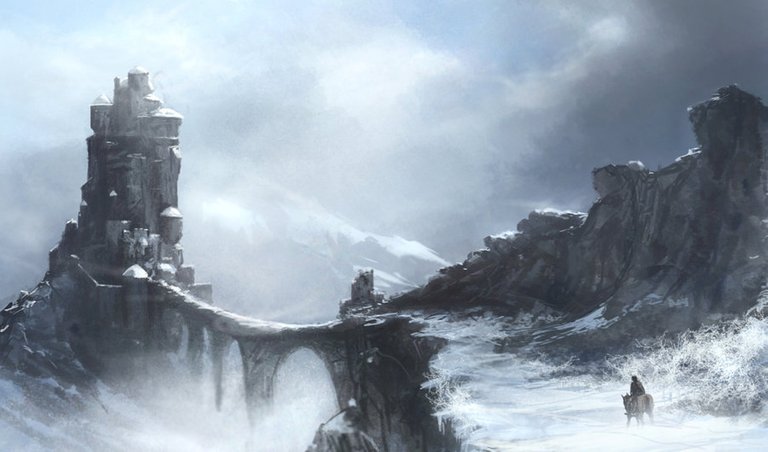 Source
---
---