Another soldier story, and more - Short Fantasy Story (Part 1)

We lived far from the cities of our empire. In a village, northeast of the main North Imperial Road, in what used to be a gold mine once, and a town located there. Once upon a time, my elders told me, life here was completely different. And now, one can only see the wreckage of large boilers, and the various implements used to process the ore being mined. The wreckage, as well as our entire settlement. Once a thriving area, it collapsed abruptly and rapidly after the Third Throne War. People whose fathers and grandfathers, like mine, stayed here. Hiding from the problems Empire had, they stayed to live here in a place that became desolate. After the war ended, everyone hoped that the Emperor would rebuild the mine, and that this place would live again. However, the truth was different, and no one knew why. And so we lived, in the former remnants of success, trying to survive in other ways. We tried farming. It was difficult because the rocks and the ground covered with stones were virtually barren. But we were able to grow some plants, even resell them.
I lived not far from the largest excavation that mine owned, in a house made of pine wood. It was a palace for the little boy I was, one of the largest houses in the village. But now, from this perspective, the hubby who barely deserved the name of the house. My mother and father had me, and two of my brothers. I was the oldest, and the Family Law required me to be handed over to the Empire for military service for a period of ten years. Practically destined destiny. And, I must admit, I was one of the few children in my village who knew what was waiting for them from the moment I was old enough for truth. My father had always been honest about this, and I knew it was waiting for me. I was looking forward to it, I thought I would see the cities told by the traveling merchants, and bring glory to my Empire and my family. That departure will only happen after my seventeenth birthday.
I spent time mostly playing with my friends, wandering through the former mine corridors, exploring. Sometimes I would have to help my parents work in the field, but very often there was no need for it. My father was a carpenter before he came here. But the miners' lives were much better paid, so he thought it would better feed the family. When the mine was closed, my father tried to get back to the old craft, and with him I tried to learn about carpentry. I have always been attracted to and fascinated by the idea that a beautiful figure of God, or Emperor, or Soldier, or Doctor, might emerge from a single piece of wood. My father taught me that, even though my mother objected and said it was a waste of time. Soon he noticed some talent in me, and I no longer helping him make chairs, or shelves, but my job was to make figures. I paid a lot of attention to it, feeling calm and peace in the moments of my work. Year after year, my work on these wooden figures was getting better and better, and the amount of these figurines had doubled. For some reason, my father never wanted to sell them to dealers, and although it was one of the more sought after goods throughout the Empire, but I don't know why...
Two days after my seventeenth birthday, a group of seven Imperial soldiers, in blue and gray uniforms, rode to our village. And we all knew why, so all the boys in my village had been ready for the trip for days, stuff packed in little bags. Everyone in the village was waiting for them, gathered around the central village square, where there was a large well of fresh water. After a few moments, the soldier riding at the head of the column shimmered and asked who the Head villager was. After several villagers gathered near him showed who was the main resident of our village, he approached and they spent a few moments talking. The soldier, an older man, perhaps the same age as my father, was tall and slimy with a flushed face but friendly eyes. The discipline the army required of its subjects was evident in his shoulder grip and his gait. At the end of the conversation, he summoned one of the soldiers, who handed him a black sack, with the emblem of the Empire embroidered with blue thread on the coat of arms of the army. Money.
Then this tall soldier wanted to see who was ready to go and the nine of us were lined up for him to take a closer look.
'' Okay guys. You all know what awaits you. On the details and the little things, you'll be taught on the way to the barracks. I'm Captain Bo, and from now on for the next two years, I'm both your father and mother. You have two hours, while we get a little of refreshment and rest, to say goodbye to the families. After that we move on, without looking back. Come on now, quickly. '' He said. The voice sounded hoarse, like he wasn't used to making long speeches.
Those two hours were the ones that went the fastest in my life. And not long after, we were already on the road and traveling to the barracks. Each of my comrades cast fearsome glances at the soldiers riding around us as we hiked. No one spoke, neither we, nor the soldiers. They remained silent, and by this silence, they seemed to give us space to mourn all that we had left behind.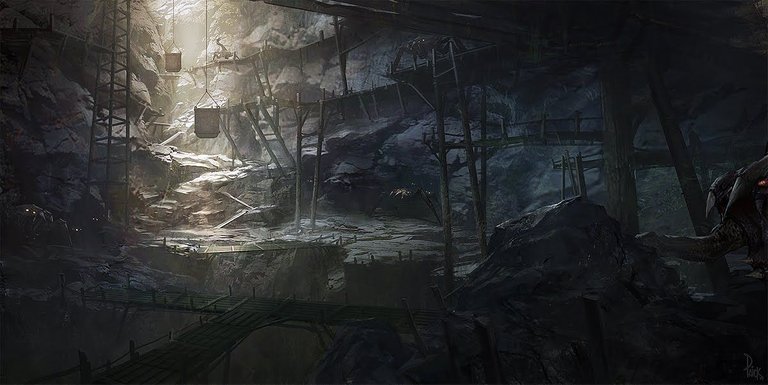 Source
---
---