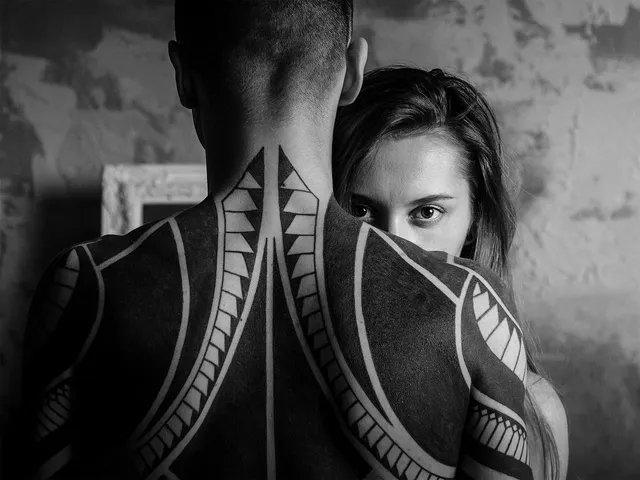 ---
It's midmorning and it's raining. The girl stands by the window of her new home, watching the wet street below. She has been here once, three years ago, in the company of her mother. Little has changed since then. The houses that lined the street are still the same pale blue and white, the paint already peeling off some of the walls of the older buildings. The neighbourhood is quiet, like the last time. The only visible difference is the coffee shop under the building opposite the one she now lives in. She had overheard her new guradians say it was opened eight months ago.
It's been four days and all she does is stand and watch. They don't seem to be bothered by her silence. She had also watched the ground swallow her mother the week before. She didn't object when they came and took her away after that. She likes the tranquility here. The house she lived in with her mother had always been noisy and there were lots of people. She wishes her mother is here with her. She misses her.
She had lived in a similar place before, when her father was around. She was only a child but she understood that there was no happiness in the house. She made the quietude her friend. And on that day her mother brought her here, it was with a black eye, bruised arms and trembling lips. Her father had lain in an unnatural position in a pool of his own blood. That was the last time she saw him.
--
He's driving and it's raining. Everything is just like the first time he saw her. That evening, he had left work early, had joined his best friend at a local bar they frequent, and had equally left him without explanation and driven into the other side of town. It was late, he was exhausted and wasn't particularly sure what he was looking for. He wasn't paying attention to his surroundings either, not until he saw her. His first instinct was to convince her to get in the car so he could drive her somewhere safe, but her painted face and tight dress gave him a pause. That was when he looked around and saw the others, like her, standing by the road side, waving at him. He can't remember what happened that night. She was gone when he woke and she took nothing from him.
It's still raining as he parks a few kilometers from his destination. He can see the apartment from where he is. The building is in total darkness, save for the window of the twenty-fifth floor. He has been following her home for days now but never had the courage to knock on her door. Today, that will change. He can't wait any longer.
It was almost unreal in the beginning. He had gone back everyday for three weeks but couldn't find her. The day he decided to stop, she was there, standing exactly where he first saw her, dressed the same way he remembered. It became a silent ministration then. She would wait for him on the same spot. He would pick her up without a word. He knew things had changed when he stopped thinking about his late wife, and he also knew she felt it when she stopped waiting.
--
The rain won't stop. It used to be a solace to her but she hates it now. Everything that goes wrong in her life happens whenever it's raining. She can't sleep either. She stands and walks to the window. It reminds her of the first week when she left the home she shared with her mother. Difference is, she isn't a girl anymore. She's a woman now. She knows why she's restless but she's refusing to think about it.
This is the life she's chosen. She made the decision when she turned fifteen. She only waited till she was eighteen to be free. The people who were supposed to be her family showed her she didn't belong after she lost her mother. It wasn't that difficult to wait. She's always been patient. This life is who she is now. It doesn't always bring her happiness but she's made peace with that a long time ago. She does what she has to, goes to school and pays her bills.
Recently though, that routine has been threatened. One thing she doesn't allow herself to do is get attached. That is one of the rules of the job. For five years, she has kept to it. She blames herself for being so careless. She shouldn't have gone back there after that first night, shouldn't have agreed to be his regular. The wall she built around her heart is slowly crumbling and she can't help it. She's been avoiding the usual place but it always feels like someone is watching. He clients are beginning to complain. She doesn't understand what she's feeling and she isn't sure she wants to. But she wants him, badly. She's sure of that. Cursing tersely, she yanks the window closed. She has decided to not work today. She needs to get a hold of her emotions.
Her thoughts are interrupted by the door bell. She frowns. None of her clients know where she lives –that's another rule– and she has no friends. She isn't owing the landlord. Who could it be? Still lost in thoughts, she opens the door. And there he is, tall and lean, both hands in his pockets, staring unblinking at her.
"You. You're here. How... What?" she stammers.
"I'm incapable of staying away from you, and I'm sure you feel the same."
He steps in and closes the door behind him.

---
So, my writing ran away for a few days. This came to me this morning and I decided, why not. I wasn't sure how it would end. I just decided to go with the flow.
What are your thoughts?