. Greetings reggaemuffins ,foodies and Steemians all over the globe. Rumours of my disappearance are greatly exaggerated. As Admiral Bailey would say"Unnu tink mi dun? mi just come." I've been trying to set up my YouTube Channel here
And my podcast yah so
I have a lot of food and stories to share but not all today. Today I bring you some curry chicken (that's how we say it in Jamaica. If you say it any other way , we immediately identify you as from another place.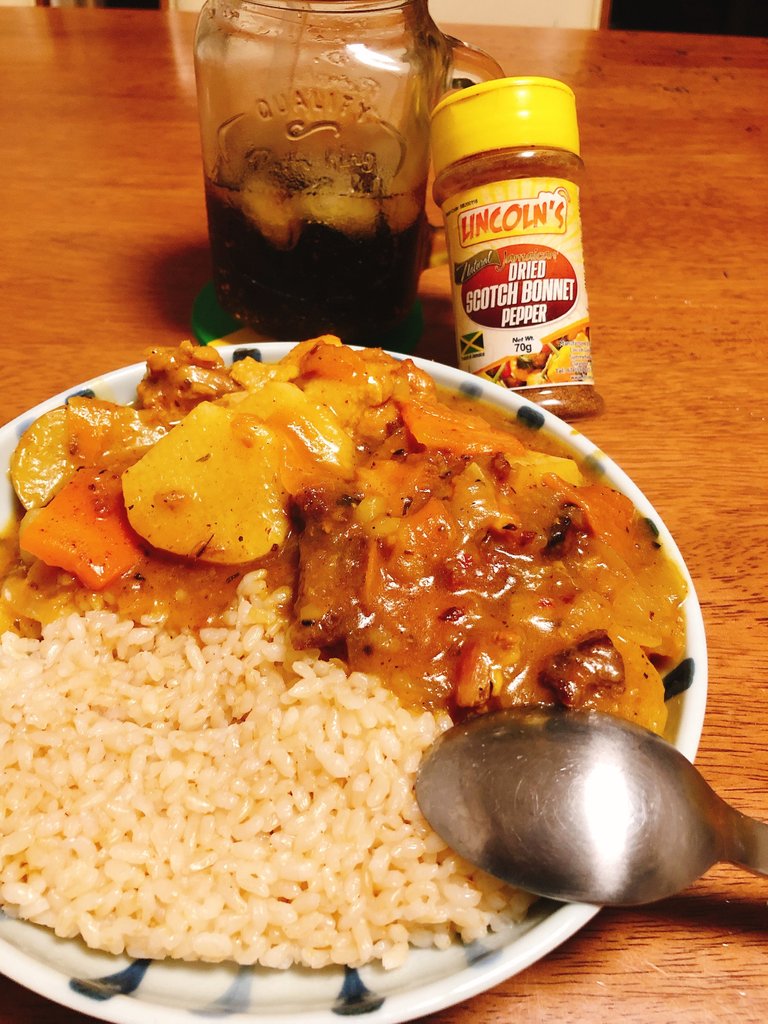 This is our finished product. How did we get here?
1st - get some chicken (your favorite part )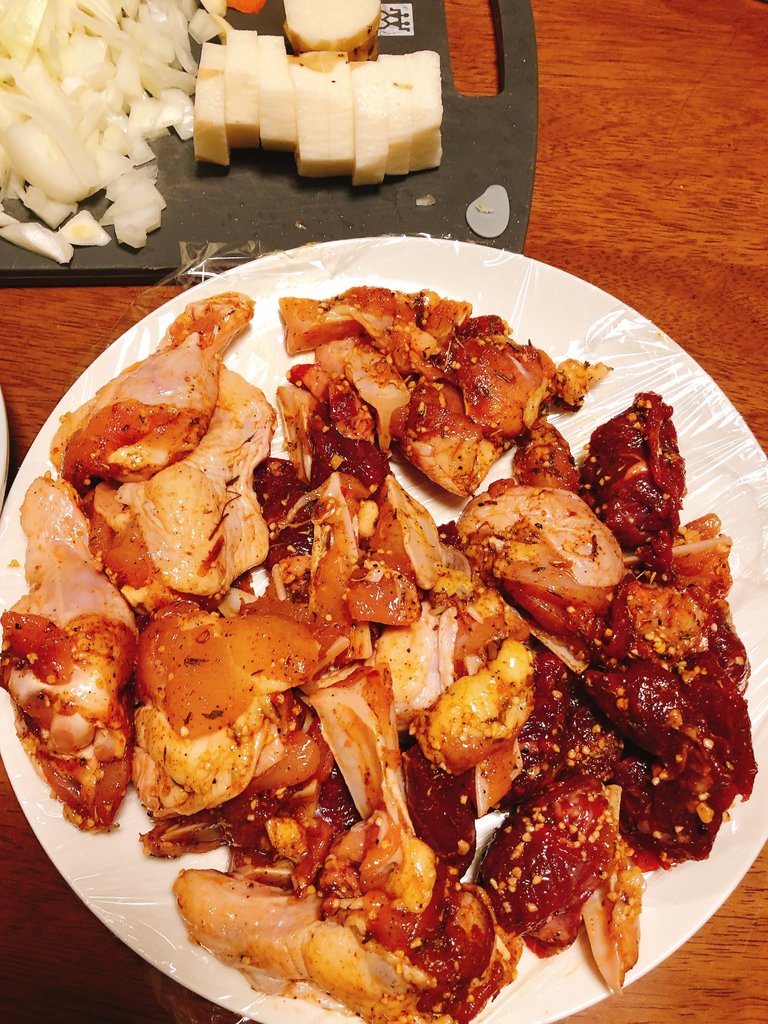 I like the boney parts or cartilage sometimes.
I went a bit further and added a little bit of beef(not necessary).

I believe the taste is in the herbs and spices (how many do you recognize?)
Season that meat m8! Let it marinate a bit too. While that is happening
Cut up some onions, garlic , tomatoes or your favorite curry compatibles.
Also prep additional herbs to build up to the perfect taste.

Put on a deep frying pan (I love my pressure pot).
Add a bit of oil - make it really hot. Add your meat (if you are vegetarian- do potatoes 🥔 in cubes= magical)

You can add the curry powder before you put in the meat and let it burn in the oil. After is also good.
Add the fresh herbs and seasonings bit by bit from hardest to softest and let that simmmer.

I usually add a cup or two of water or coconut milk . Depends on what I feel for.

Add salt or taste maker to your liking

I like a kick in the pot so my scotch bonnet powder participates in this dance if kids are not going to partake. You could always add your pepper sauce later.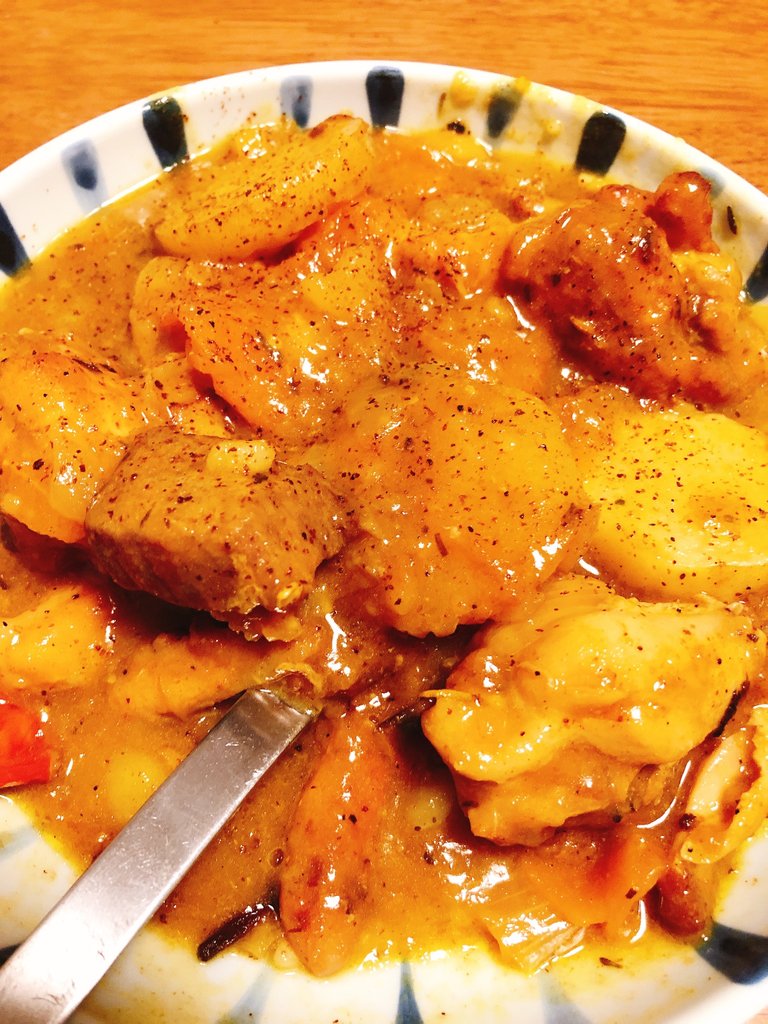 I like my curry thick and nice. Goes well with brown rice or white (only time I'm inclined to eat white rice)
Get your favorite drink out (what's in my cup- stays in my cup)
Add a green salad if you so please and bob's your uncle!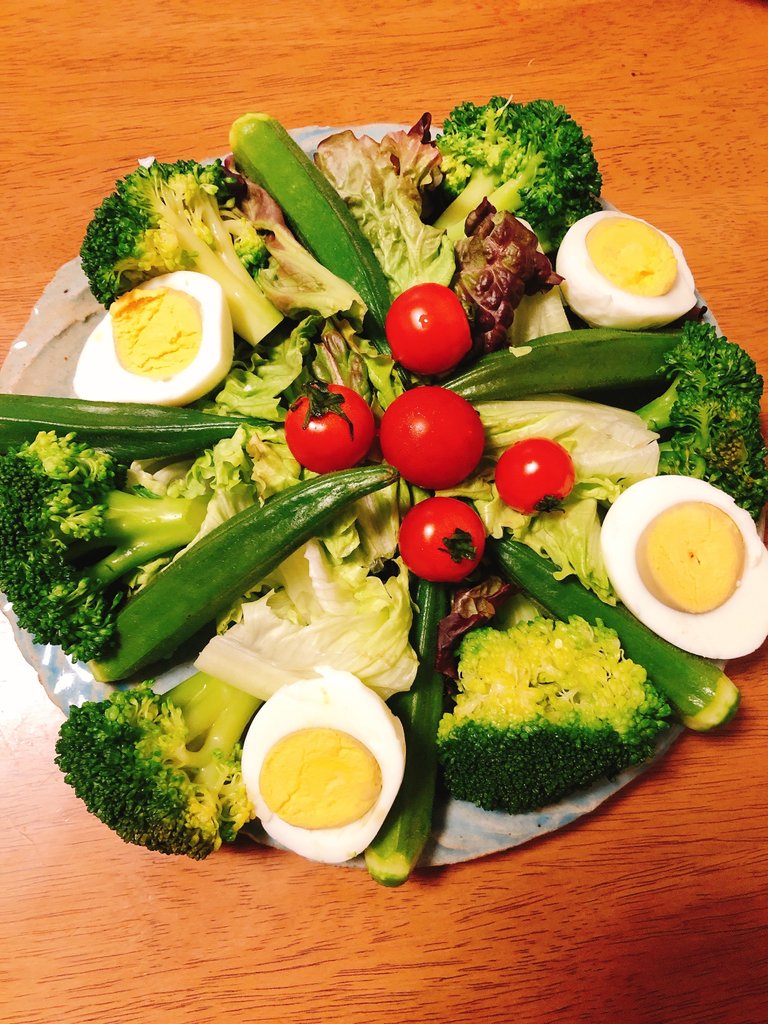 Until next time! Nuff respect!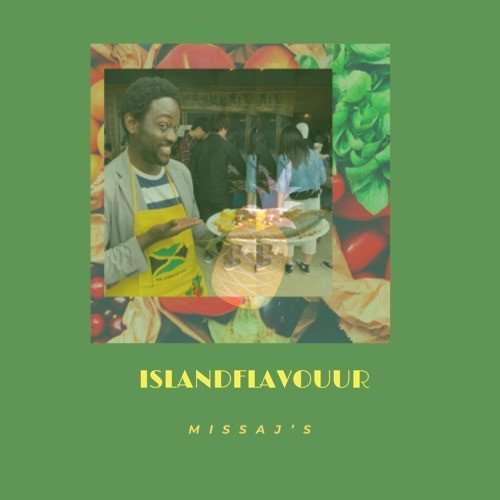 ---
Posted via ReggaeSteem | Reggae Culture Rewarded