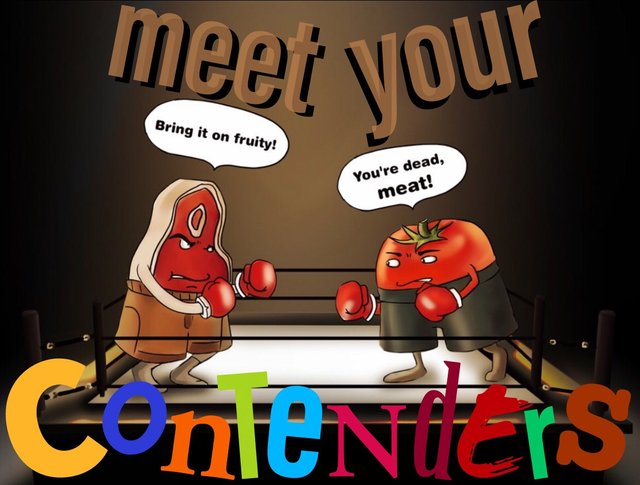 The oven's On 🔥 and ready to Cook these Contenders to a cRIsP❗️

Let's take a look at the Seventeen Contenders who made a mess on Friday:
01.10.20 - ROUND 77
(Please follow the #new voting format: #01, #02.. #10, #11 etc.)



#01
Food Fight Friday - Seeded Prawn Fish Cakes
@lizelle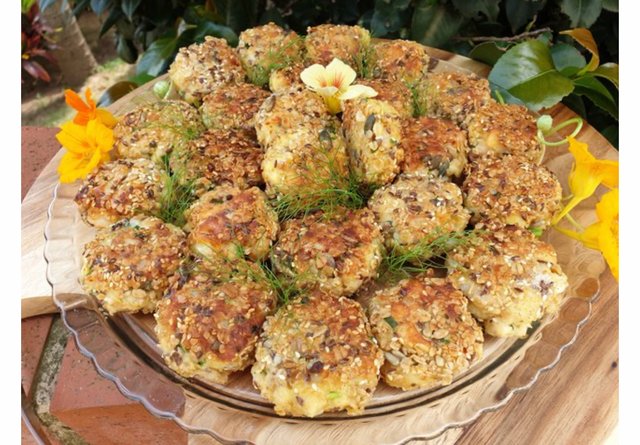 The days flashed by just like our Lily's Cottage guests who arrived and departed at the speed of lightning with many families coming to the beaches for the summer holidays!

#02
Rambutan Fruit Rich Benefits
@ferizam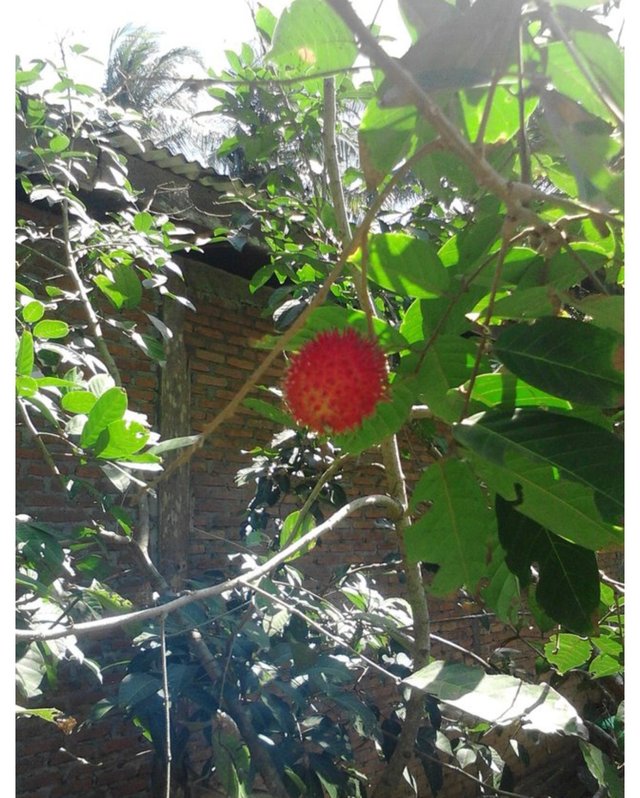 Rambutan fruit is indeed classified as a tropical fruit huh. Yes yes, because it was planted in the tropics.

#03
~FFF~ Holy Tostadas Batman~Foodfightfriday~ and some brisket mayhem
@jlsplatts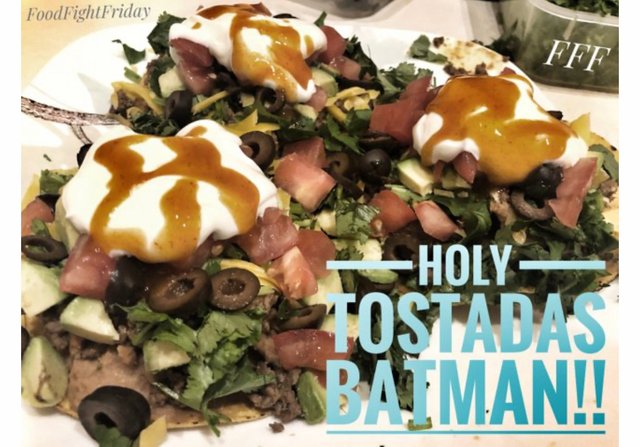 I tell you what, wether I am on vacation or back to the grind at work... these Friday's sneak up on me.

#04
My favorite people 💕
@ceciliac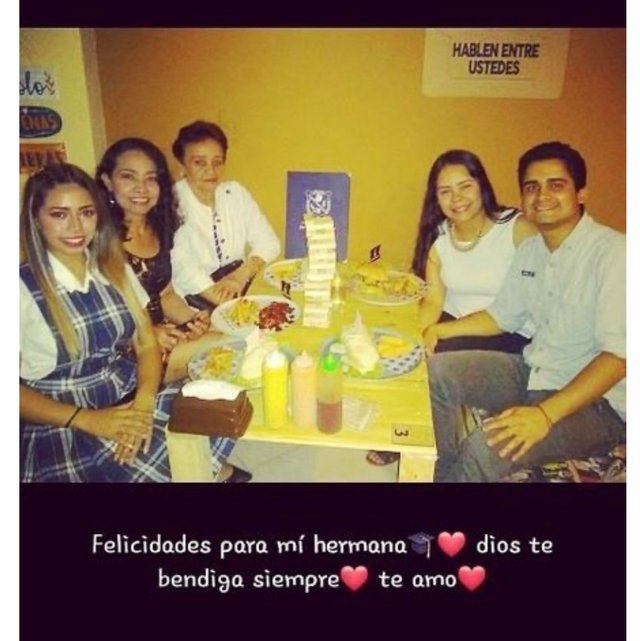 In the month of November it was my sister's grade act. It is not so small anymore, she finish high school and to celebrate we went to eat.

#05
Friday Night Eats | Friendly Surprises from the Gulf! Blackened Snapper
@birdsinparadise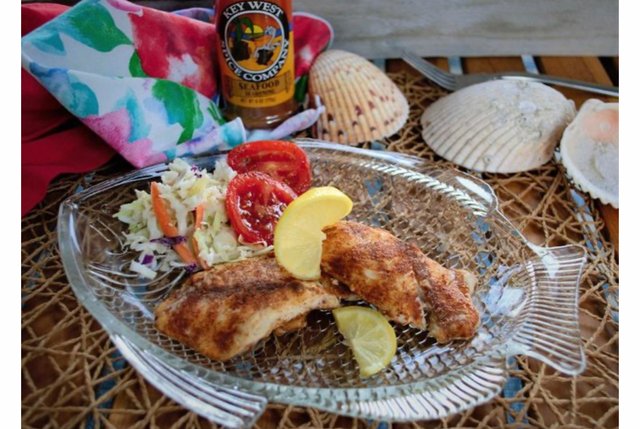 Happy Friday my sweet foodie Friends! Do you have big plans for the weekend?

#06
We love empanadas!
@denissemata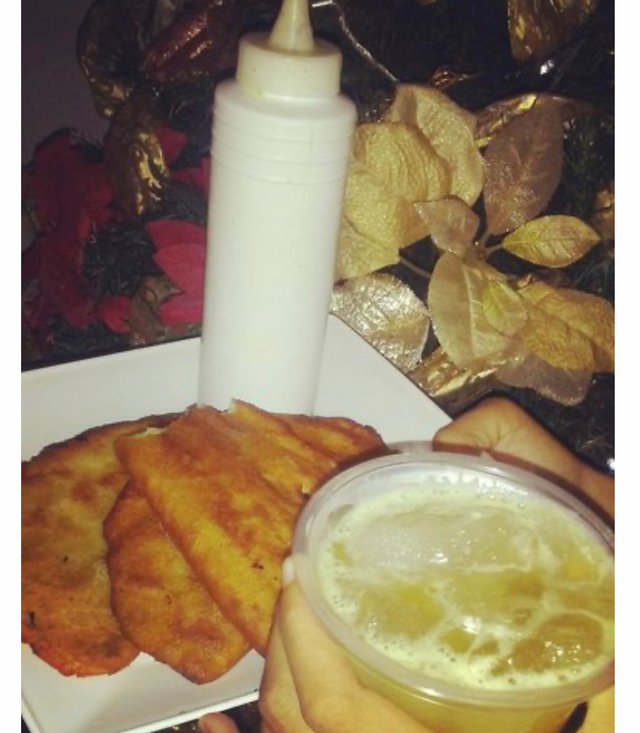 One of our typical meals are empanadas, they are very tasty.

#07
New Year's Eve (with Dave and Steve). -FFF-
@shaidon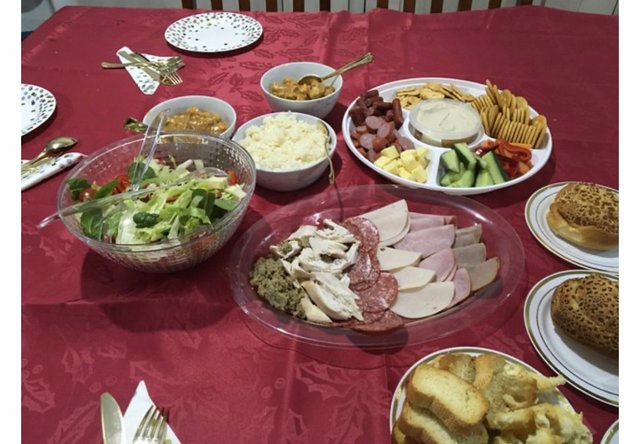 The sky was was the bluest blue I could imagine, and there were literally no clouds in the sky as I stepped out of the Munno Para shopping centre and into the mild but warm wind of the car park.

#08
DO YOU PANINI? I SURE DO NOW...#FFF #FOODIE #FOOD THAT'S FUN AND EASY...
@farm-mom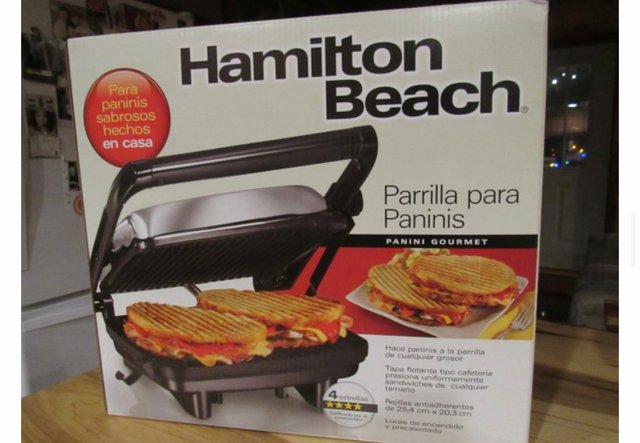 Happy Friday all you foodie friends!
You know we are going to make a mess in the kitchen, let the food fly.

#09
New JamaicaN 🇯🇲 Restaurant in Osaka
@missaj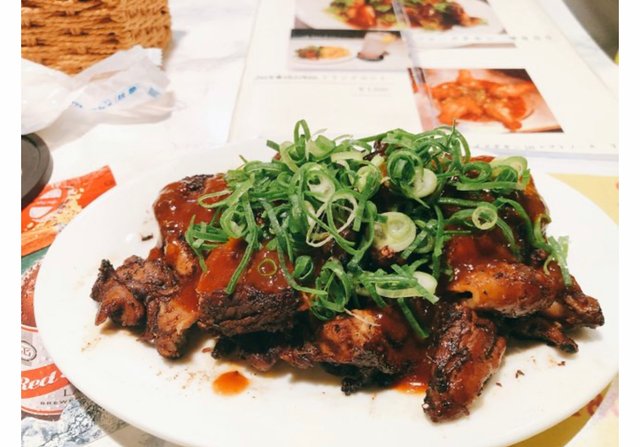 I'm always on the hunt for some good food from Yawd and I like taking my none Jamaican friends along for the ride.

#10
Pork Rump Steak with Stewed Apple, Garlic Butter Sweet Potato, Rice Balls & Brown Onion Gravy
@jaynie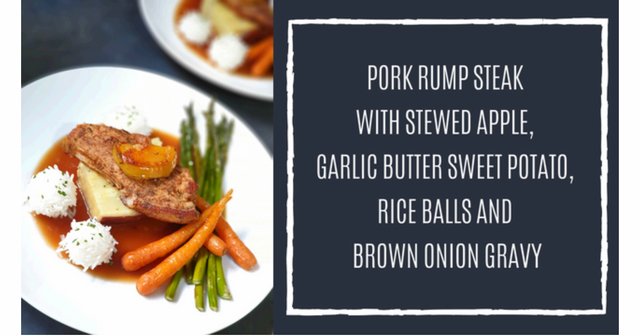 The other day it was just Jude and I for dinner, so I decided to try and do a little something special with some of the things that he loves.

#11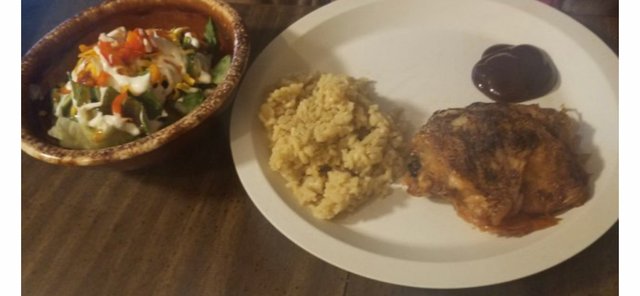 On the Salad there is some peppers and some home grown collards yeah.

#12
Peach Crisp - Lori's Cookbook
@viking-ventures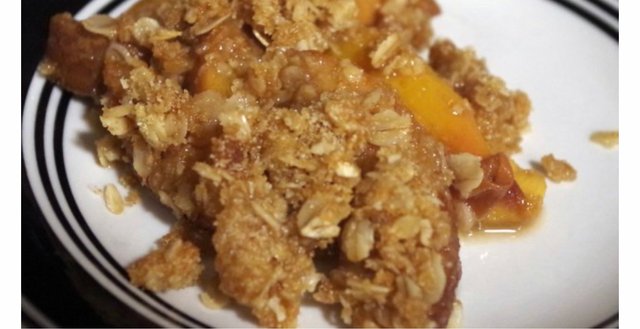 It may not be quite the show-stopper in appearance, but what it doesn't have in looks it definitely has in taste!

#13
A Breakfast Bowl: Sweet Potato Noodles with Sausages, Eggs and Asian Veggie
@anggreklestari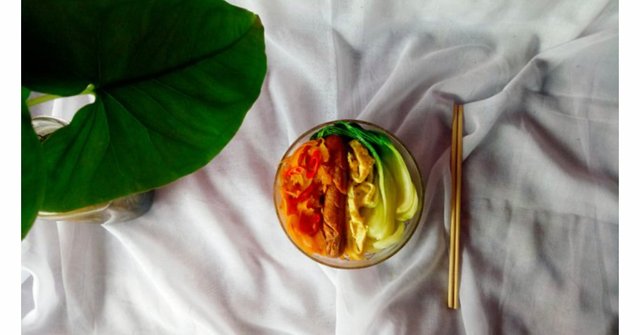 Breakfast with a bowl of bright colors you can prepare to start a new day.

#14
Chicken Club Sandwich for you Treat :)
@shahzain7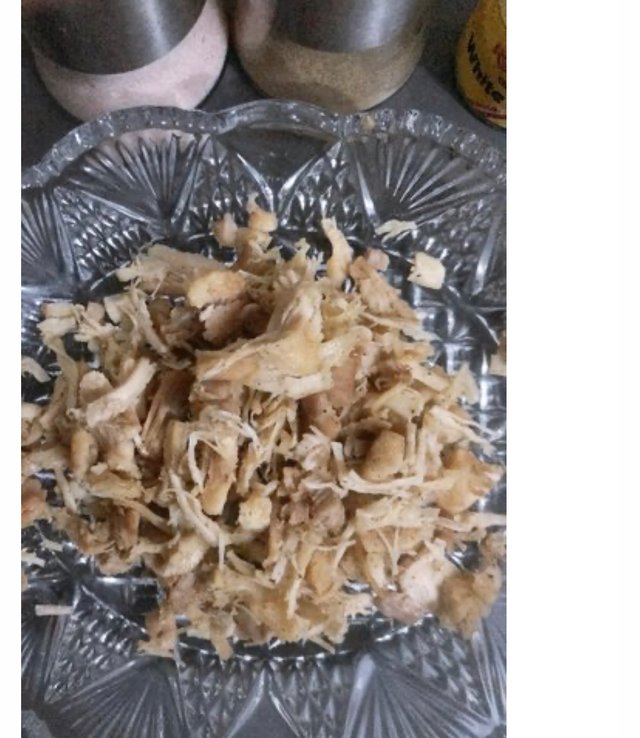 I wanted something healthy snack for today, so decided to go for Chicken Club Sandwich.

#15
Grandpa Gotta Cook—Rose Bowl Eats/Salad With Smoked Brisket
@glenalbrethsen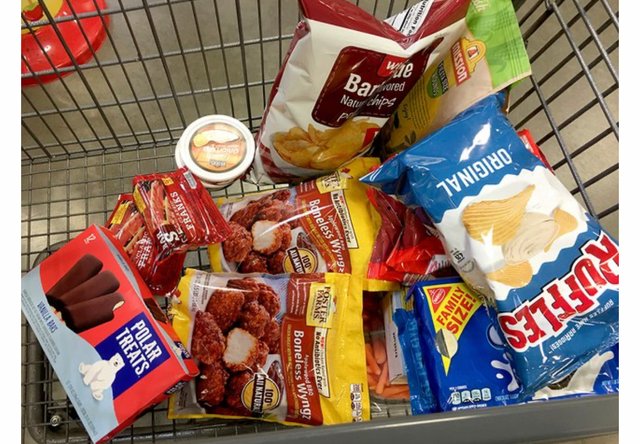 This week's edition of Grandpa Gotta Cook will combine two very different meals—one celebratory, and thus calorie laden, the other more or less to make up for the celebration.

#16
Home Made Pizza Speedy Gonzales - the fastest pizza in the world #FFF
@depot69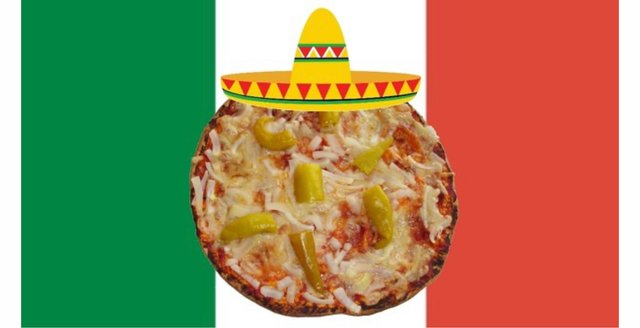 Hello dear connoisseurs,
at last week's Food Fight Friday, which was my very first participation, I was late, but my contribution was still warmly received.

#17
You've Never Heard of Pac-Man Pie?!?! ~ #FFF
@intothewild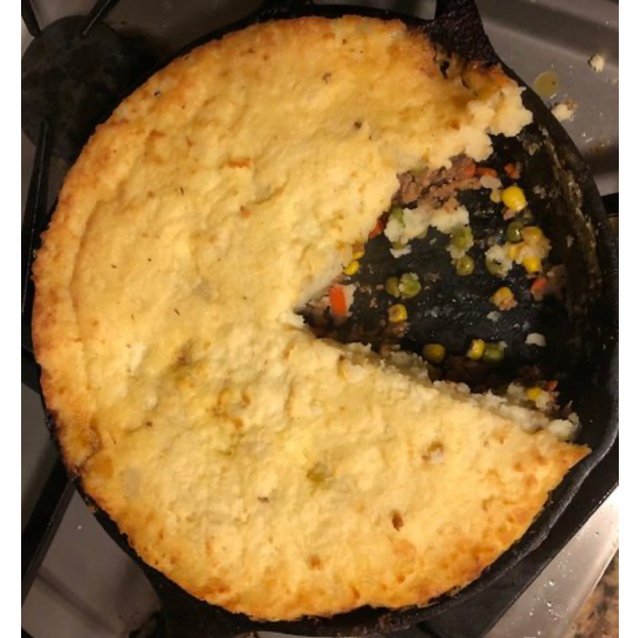 Well of course you haven't, I just came up with it!



Icing On The Cake
💰 Brought To You By: 💰
The Coolest Kitchen On The Blockchain's
COOLEST SPONSOR!
1st Place Prize
30 STEEM
2nd Place Prize
15 STEEM
3rd Place Prize
10 STEEM

Now then...
Dish up some Democracy would ya?!
Vote For Your Favorite Contender
in the Comment Section below. ⬇️
ONE vote ONLY (NO Self-Votes)
So make it nonSTICK‼️
Don't forget to checkout the Winner of
Round 76 Congratulations @intothewild!
Food Fight every day on Discord
Follow our @foodfightfriday Curation Trail at SteemAuto.com