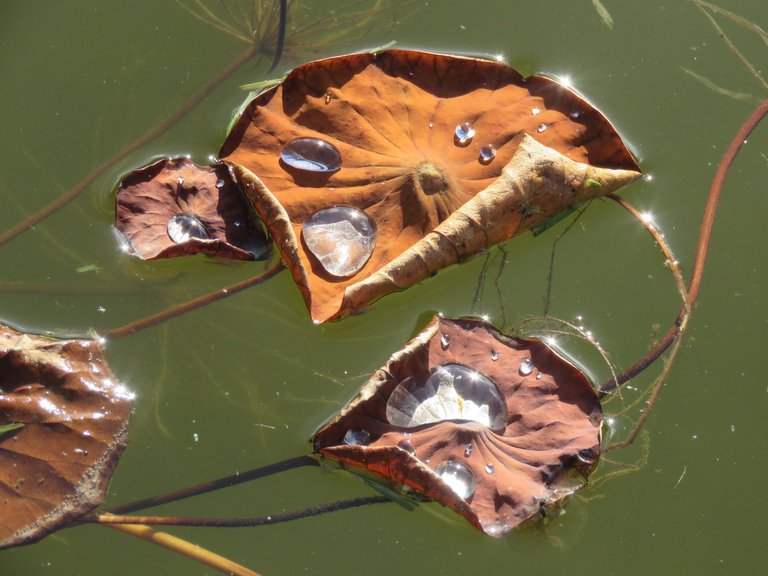 Here's the sign of Autumn (Fall) season drawing to a close and winter starting. Some rain drops were still hanging around.
After 4 days enduring a very wet black storm, everyone was seeking a spot in the sun.
Yes, it was a heavy storm with much damages across the province, but thankfully we were wet, but safe here. The sun is back from its four day holiday and today it has drawn all of us outside to enjoy it.
Come and have a look!
Our little Troy found his spot in the sun and he was sound asleep.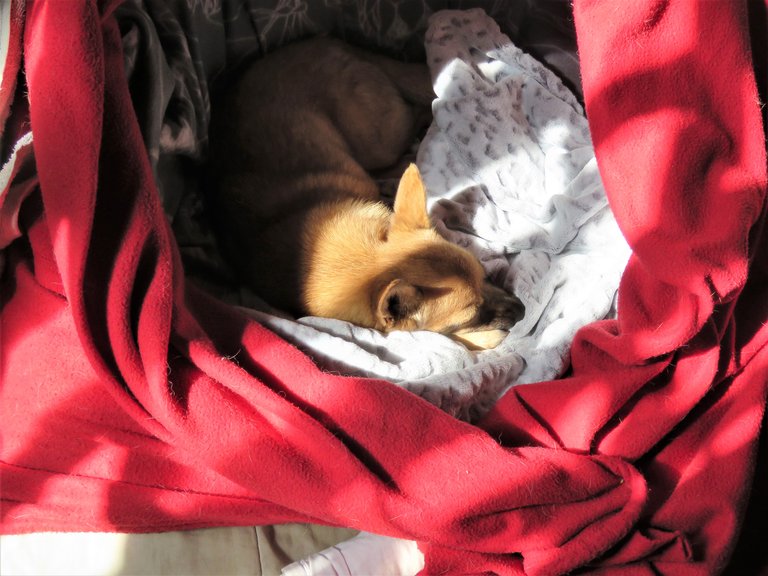 A squirrel selected this spot in the sun high up in our Palm tree.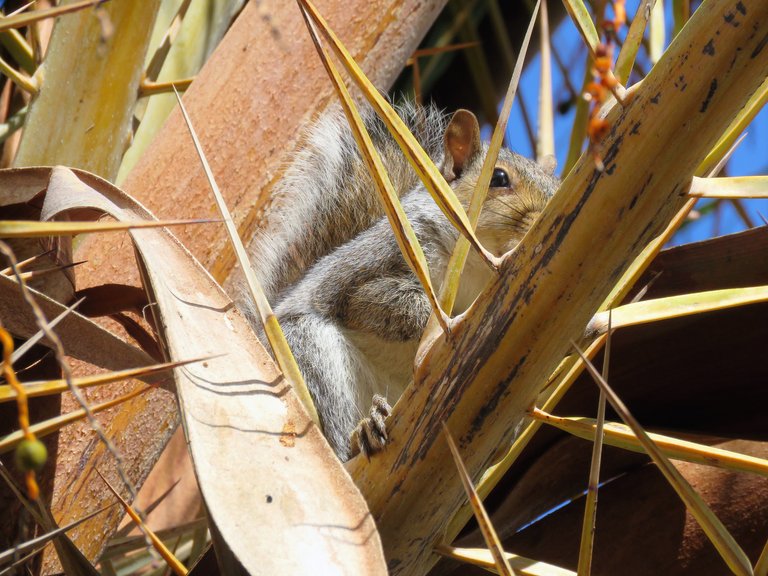 The doves had selected their sauna time on a roof top sheltered from the light wind.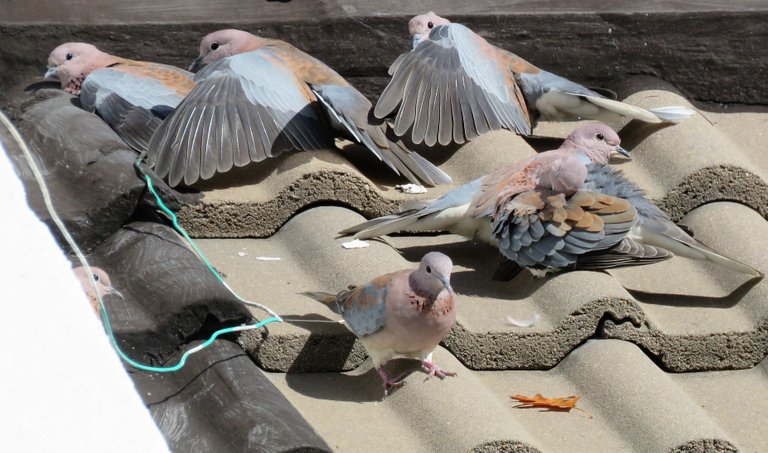 This little butterfly was drying itself on the leaf of a plant.

The clouds were leaving very slowly like this ox shape, across the mountains.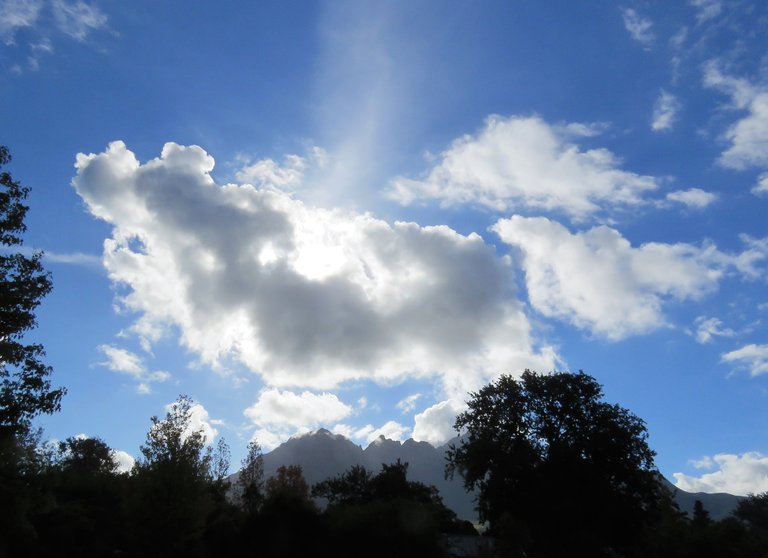 Check how happy this Mousebird was hanging out in the sun.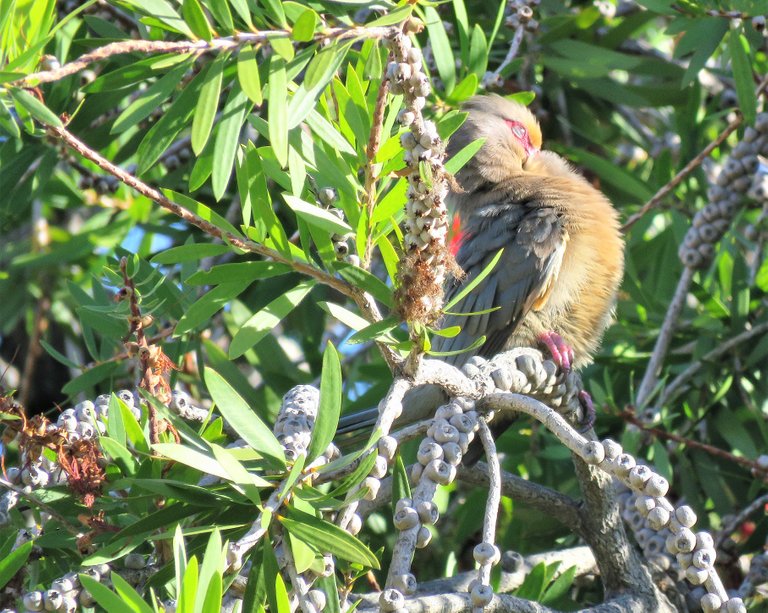 Just another look at his puffed out chest.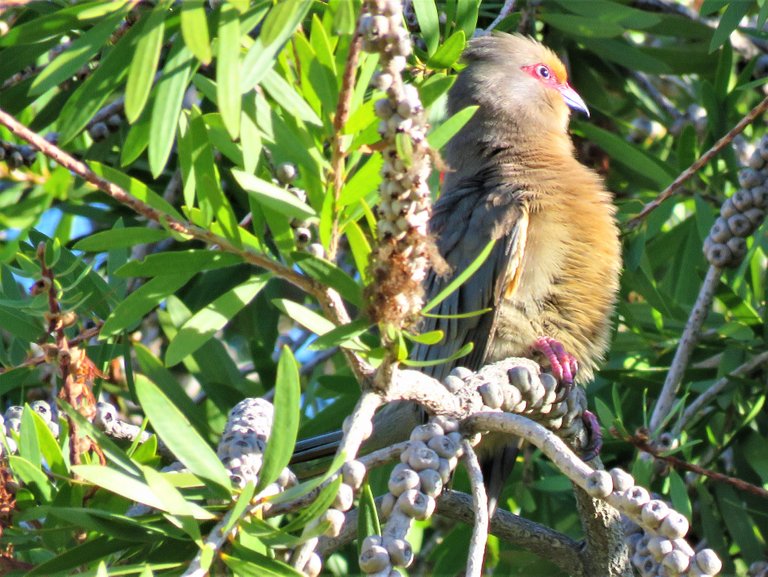 Finally I wanted to show you the battle between the clouds and the mountain. Hopefully by tomorrow the mountains will be clear again.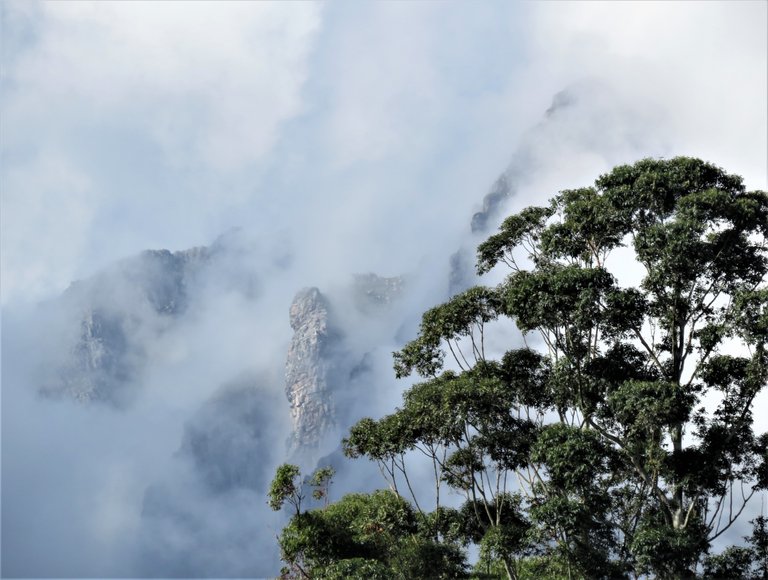 We live in a winter rainfall area here in the Western Cape and it can indeed get very cold and wet, but not as cold as the snow areas abroad.
So one learns how to survive and I for one love the winter season.
Many of my friends don't though and I can always only laugh at them huddled like Eskimo's in layers of clothing around the nearest fires that they can find.
Another few months, then it will be Spring again, so what's the problem?
And That's All Friends!
Note: All photos are my pwn and taken with a Canon Powershot SX60HS Bridge camera.
We hope that you have enjoyed the story and the pictures.
Thank you kindly for supporting a post by @papilloncharity