Can you feed 800 people?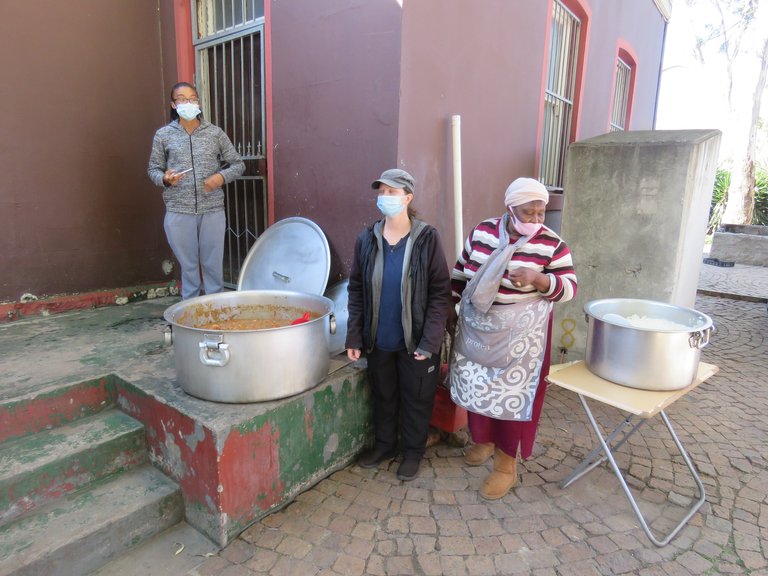 So now what was this? Marian of Papillon next to a small swimming pool size pot of stew and another big pot of rice.
Neither can I feed 800 people every day, so what did the Raven in my previous post Here know that I didn't know?
I was invited to only do an encouragement message here, as Covid coupled to Aids and other illnesses can have very downhearted effects.
But the Raven knew that was not the only reason for my invitation.
Come and follow this amazing story!
This was the old building that we arrived at in a poor village. There is a lot of history behind this building as in the 1800s it was a railway station building.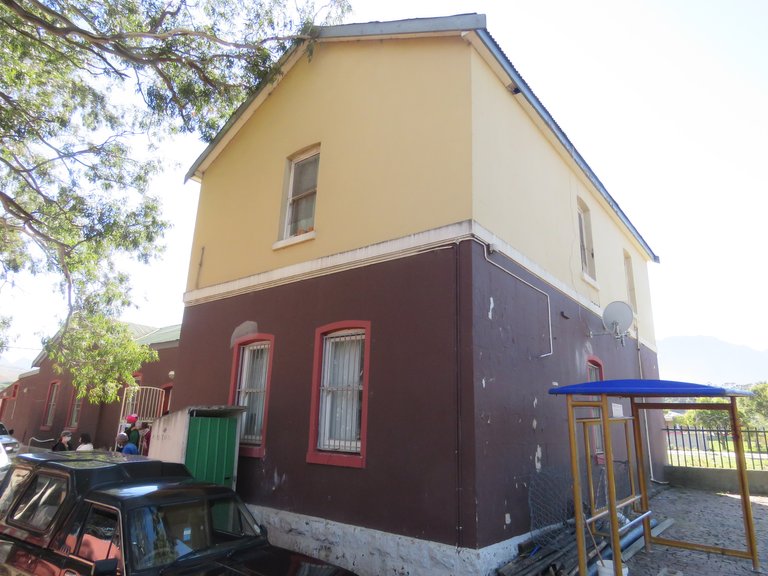 Ah! Inside the building you can see the kitchen here and these guys were filling 25 liters of plastic buckets with food. I only found out later that the buckets are taken to the shacks in the township where the disabled and sick people live.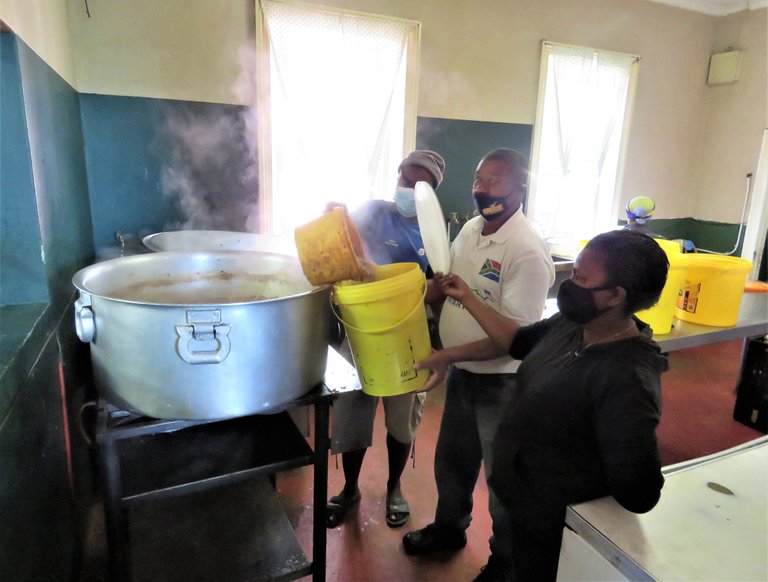 So, the fun started as here I was delivering a short sermon with the title "Conquerors" and for those that are believers, we know in Whose palm we all are being held.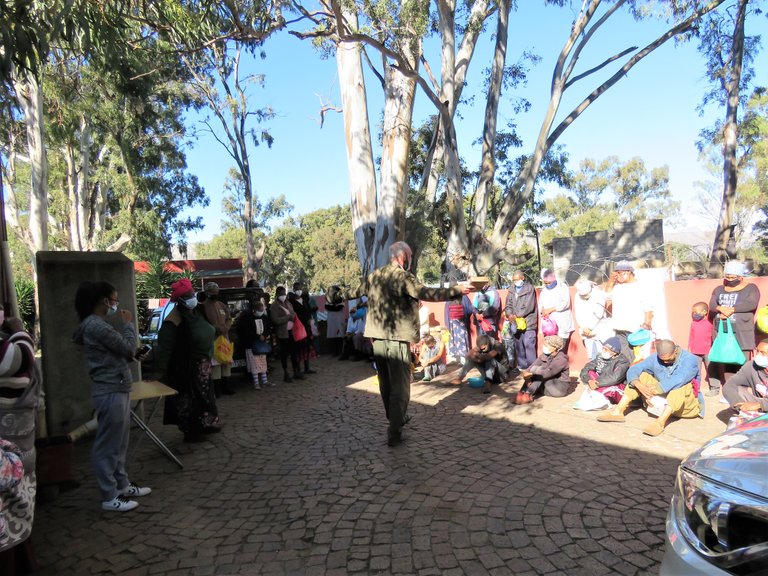 The lady in the white jacket is the local police spokesperson and she is also a @papilloncharity board member.
She was the culprit that so "innocently" invited me to "only" come and deliver a message to the people.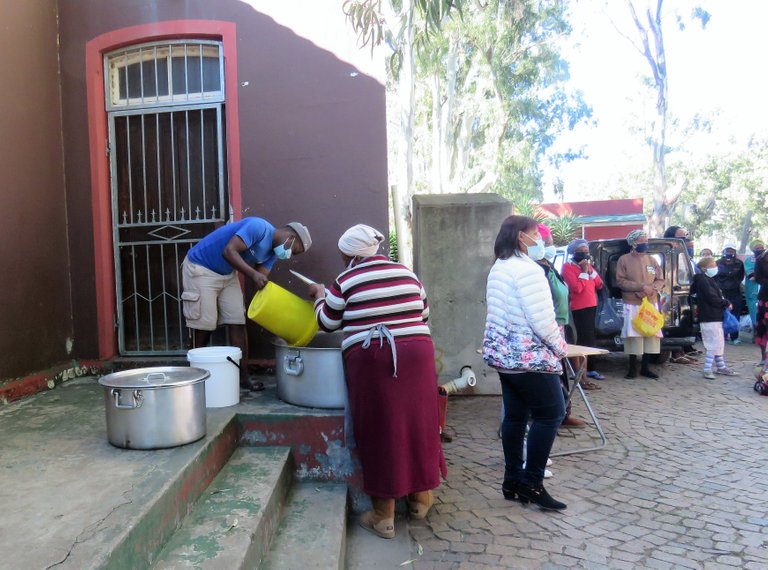 Oh yes, I have seen this before in our work as the queue was very long.
The ones with the bigger buckets were collecting food for their families of 4 or more.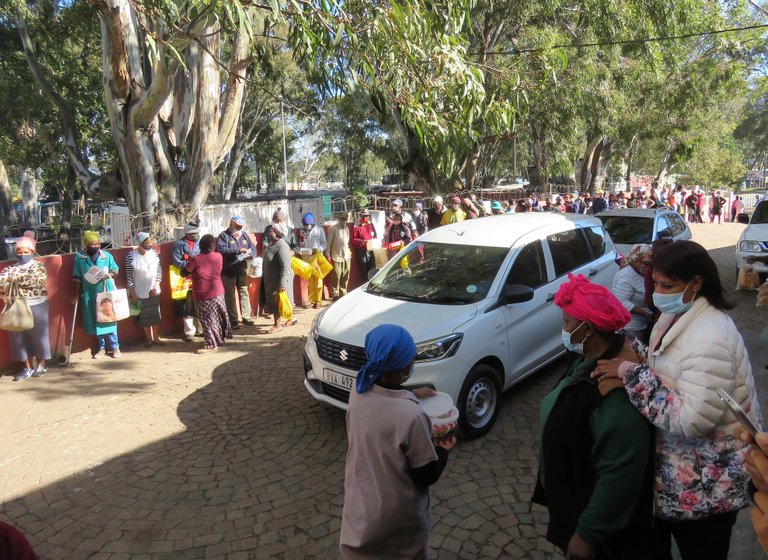 And there she goes! Marian was in her element as she loves to feed anything. That's why our garden looks like a zoo, as she feeds even the snails.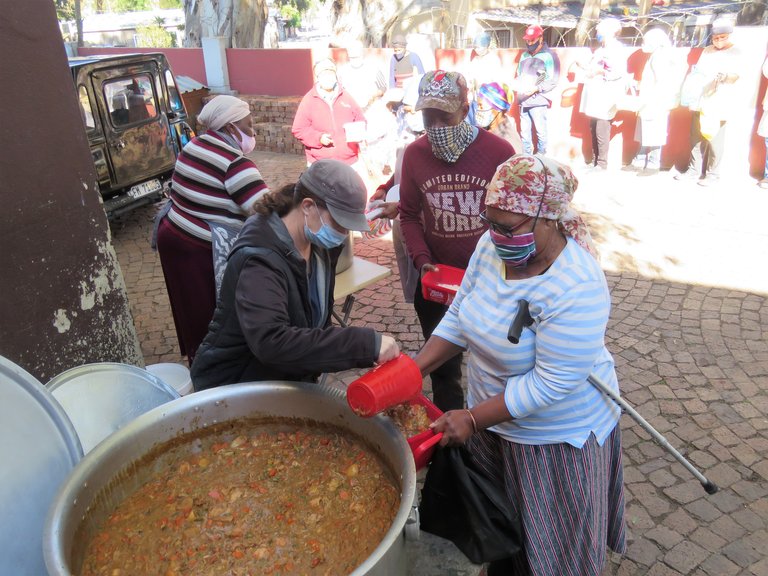 Can you believe that she dished up for every person in that long queue?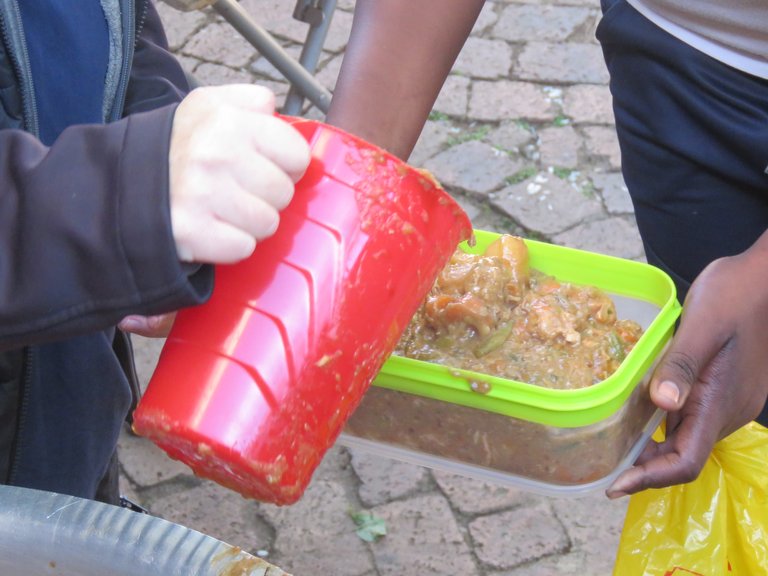 Yes and of course the people were friendly and glad.

You can see that they do this every day, as the food was enough for all and near the end, the bags of bread were also finished.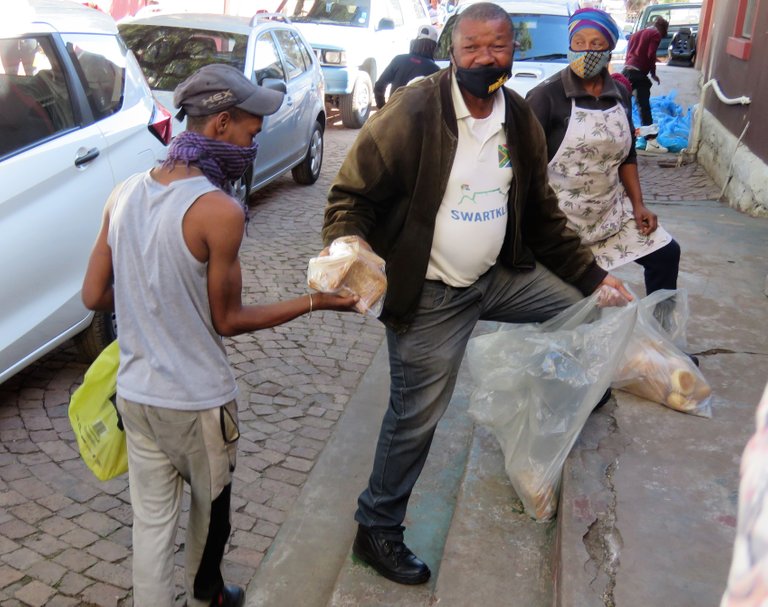 Finally these two guys will clean and sterilize the pots on the concrete slab to prepare them for the next occasion.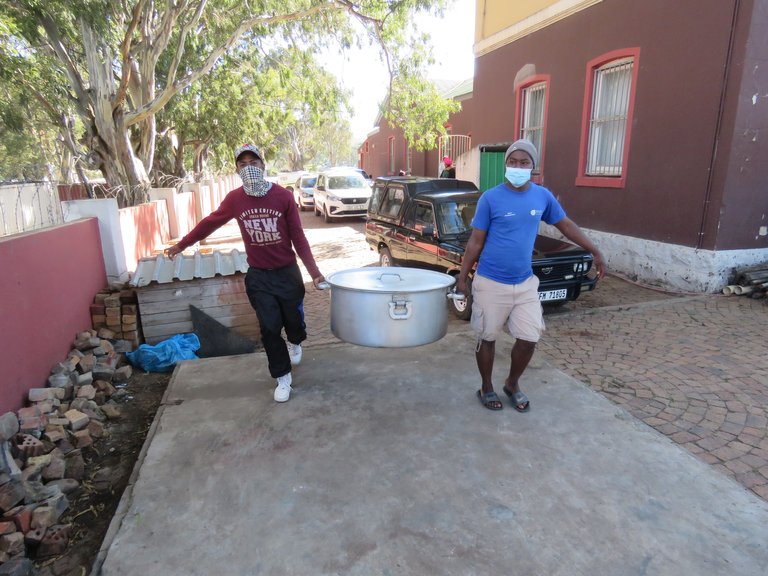 Here is the small team that created this miracle.
The lady 3rd from the left at the back and the last one at the back on the right are police officers. Marian at the front left is from Papillon.
So, in fact, only 8 people can prepare food and feed 800 people.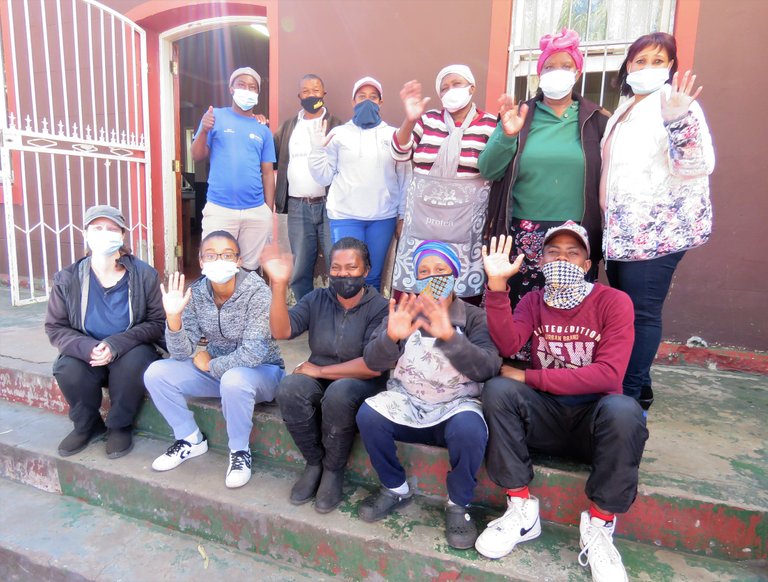 The Raven's message was that we would be involved in a great and wonderful occasion. So yes, I understand what is required and of course Papillon will partner with this charity. We have already put some lines out to see if we can get fresh bread from factories, as we don't like the stale bread that the people are given, mainly from non sales at shops. Up north we used to get 500 fresh loaves per day and I am sure that we can get 800 here.
Here's a photo of their small garden and the long plants are called Somalian Spinach, which apparently has many health properties.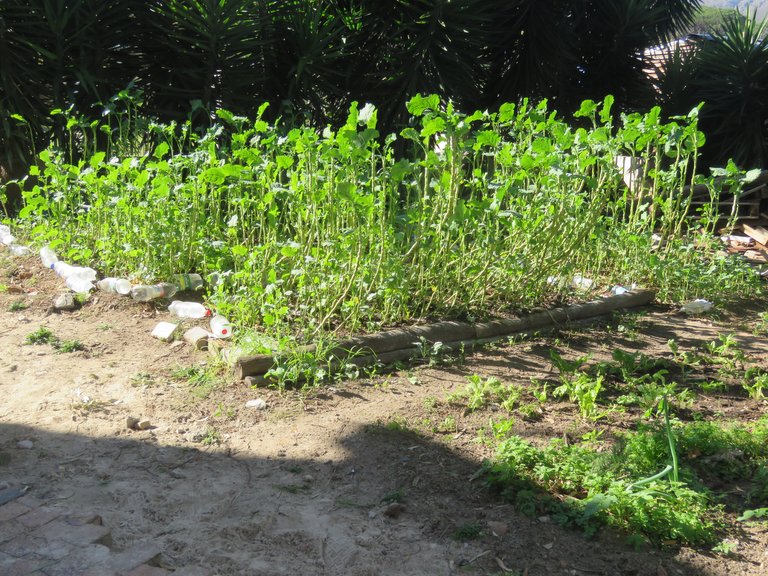 They are trying to grow their own vegetables in a small patch next to the house and I will find a bigger piece of land for them. The great thing here is that they are trying to do it by themselves for themselves and that shows that they want to be independent.
I have made them a promise that Papillon will assist them.
Hopefully with our supporters on Hive.
And That's All Friends.
Note: I think you can see that all photos are my own and taken with a Canon Powershot SX60HS Bridge camera.
We hope that you have enjoyed the story and the pictures.
Thank you kindly for supporting a post by @papilloncharity
---
---