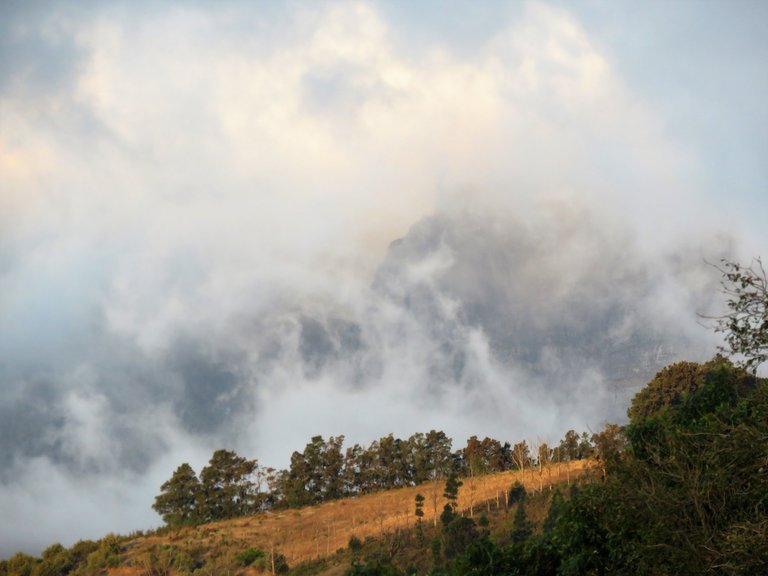 There is a huge mountain behind that cloud here above that I will show in the next photo.
My idea is to show you the rough beauty of our country in the everyday life of nature's inhabitants. Dangers are also always represented in the stark and raw beauty untouched by human hand and therefore never spoiled or sullied.
Come have a look.
The same mountain shot early in the morning.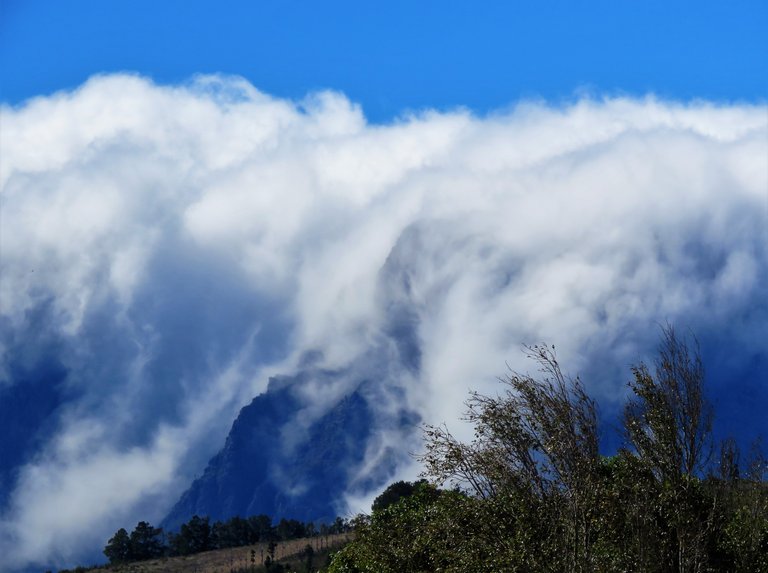 Mr. Squirrel looked like he had something on his heart to tell me as I stood taking photos in our garden of the mountain peaks.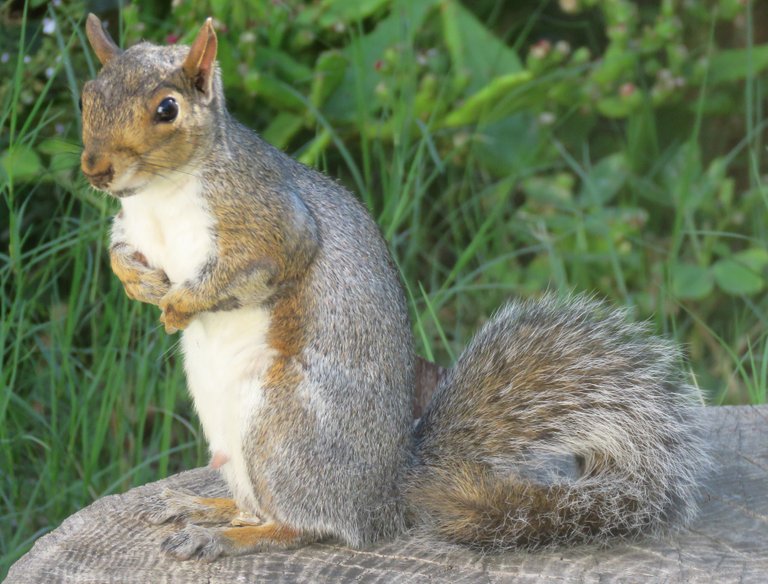 Oh yes, there was the something on Mr. squirrels heart and of course the little guy scattered.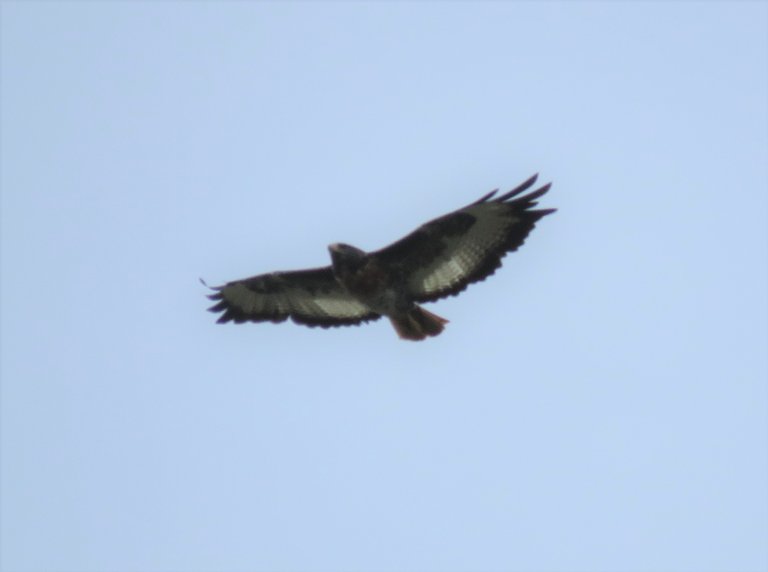 Rugged beauty of our ocean and yet such a peaceful look.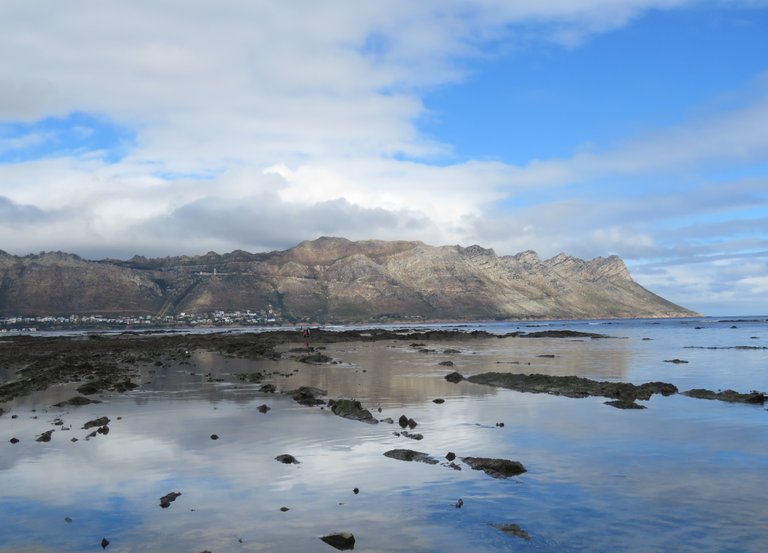 Finally, a bird on it's way in the late afternoon clouds.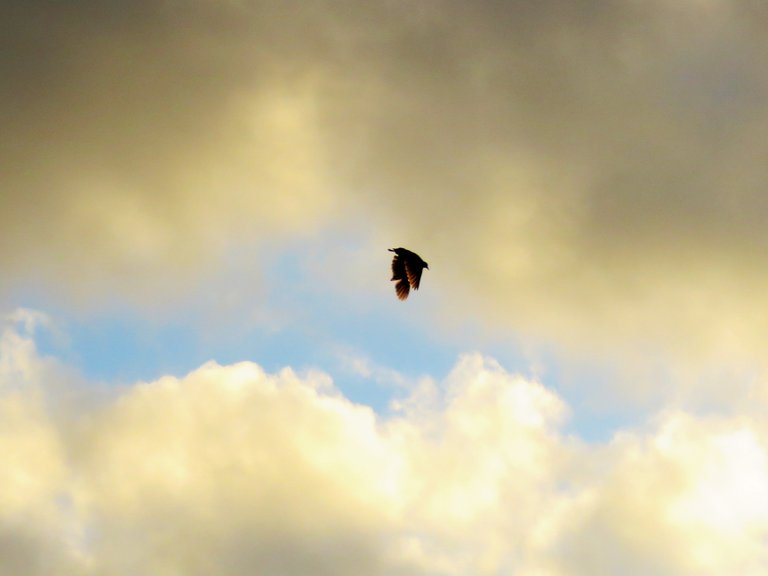 Beauty is in the eye of the beholder, meaning that not everyone is going to like the the same things that they see. But peace and care play a role in most of our lives, or at least it should and it's when I see sights like this that the tranquility in my own soul is awakened. Everything is exactly as it should be and it's what we make of it that counts.
And That's All Friends!
Note: All photos are my own and taken with a Canon SX60HS Bridge camera.
We hope that you have enjoyed the story and the pictures.
Thank you kindly for supporting a post by @papilloncharity