A great new catch!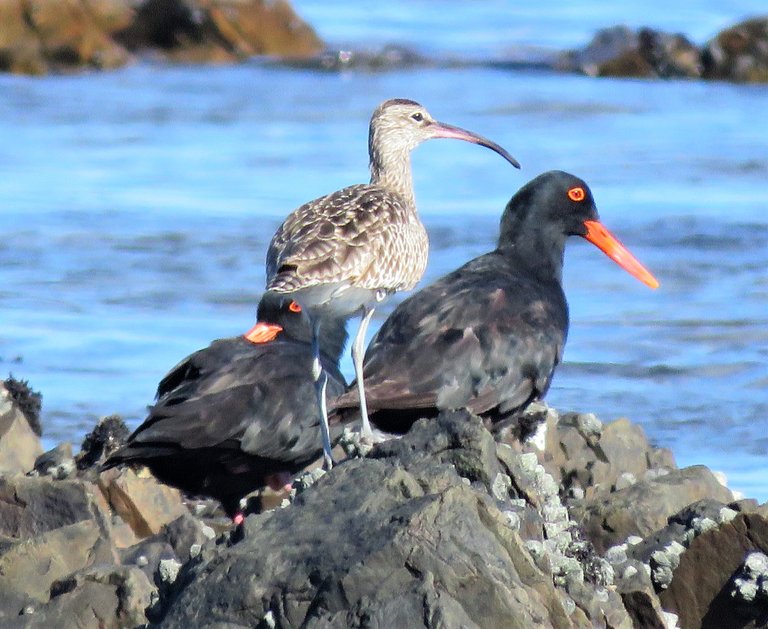 Look at what I got on the rocks! The two Oyster Cathers at the back I know, but the one at the front is a new one.
I will also show you some other birds on the rocks here and one can never know what can suddenly appear at the beach.
We are not the sun-tanning types, as we rather enjoy walks on the sharp rocks to search for life in or on them.
Come and look.
The new grey bird is a "Eurasian Curlew" (Numenius aquata) and they are listed as "Near Threatened".
There were now three " African Oyster Catchers" (Haematopus moquini) behind the Curlew.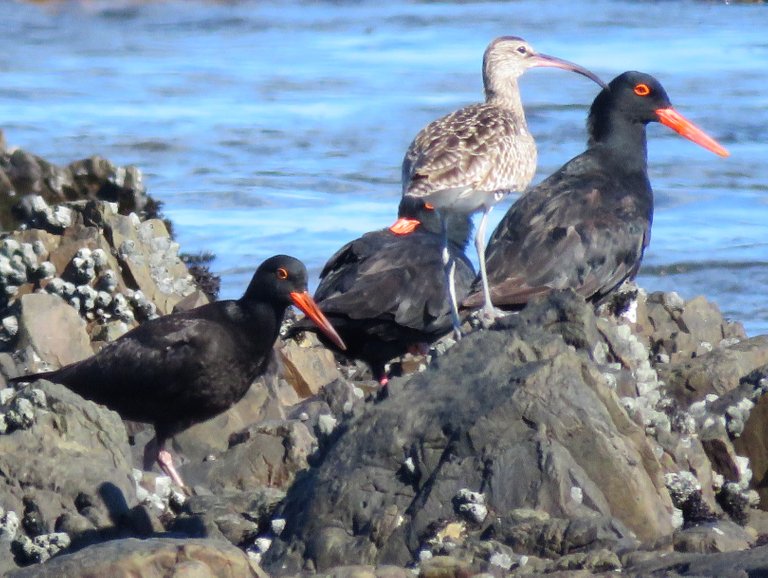 What a beauty and I am so glad that I can tick him off my list of the seabirds.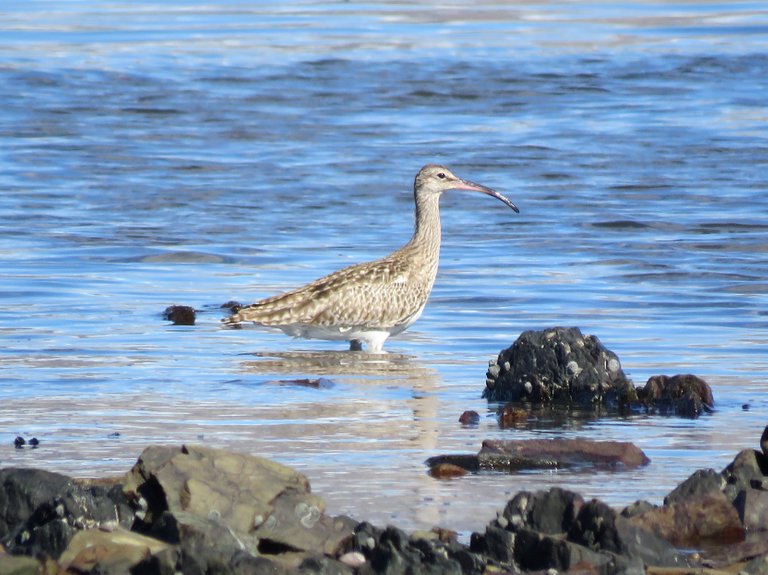 This Little Egret (Egretta garzetta) had a new funky hairstyle.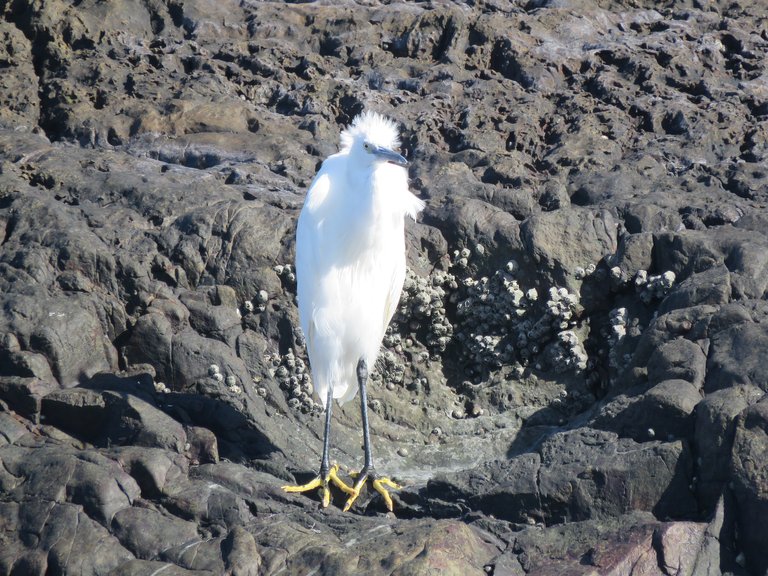 Little Egret at the bottom and a Kelp Gull (Larus dominicanus) with a score to eat at the top.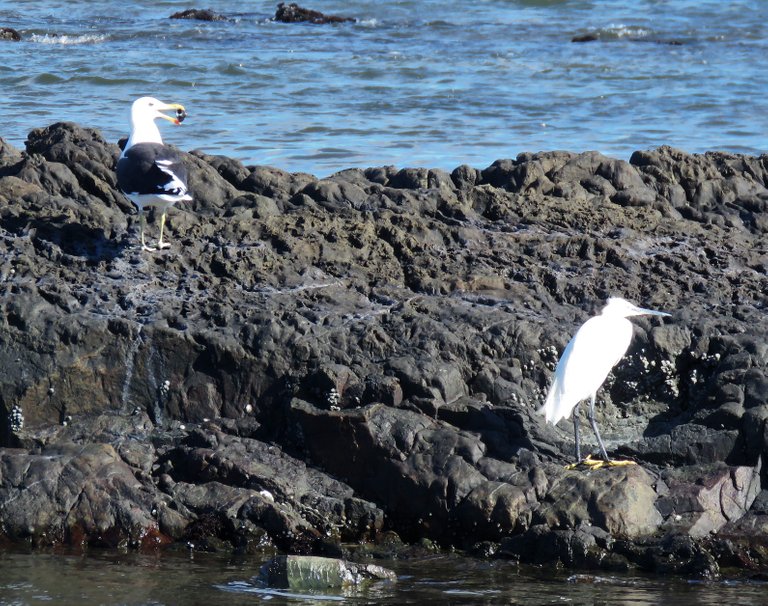 A "White-Breasted Cormorant (Phalacrocorax lucidus) at the right and a family of Cape Cormorants" at the left (Phalacrocorax capensis)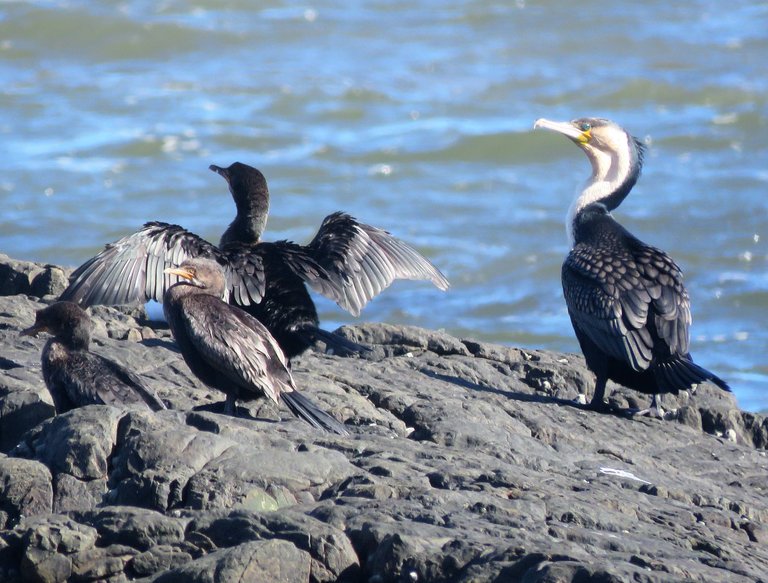 Here's another look at them.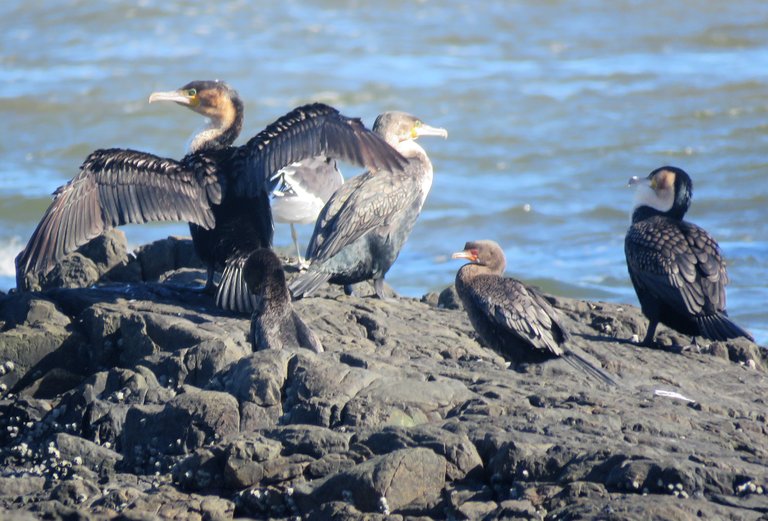 So yes, this is what we call a break from the daily duties and the sea is an excellent medium to clear the mind and to erase the stress with it's salty air. A strong wind was blowing and we walked around with runny noses, as our brains were being dry-cleaned by the sea air.
All for free of course. What a bargain and a new bird to boot.
And That's All Friends!
Note: All photos are my own and taken with a Canon Powershot SX60HS Bridge camera.
We hope that you have enjoyed the story and the pictures.
Thank you kindly for supporting a post by @papilloncharity.
---
---