Besides Steemit & other social medias, besides coinmarketcap, coingecko, I always access FreeBitcoin website when I remember about it.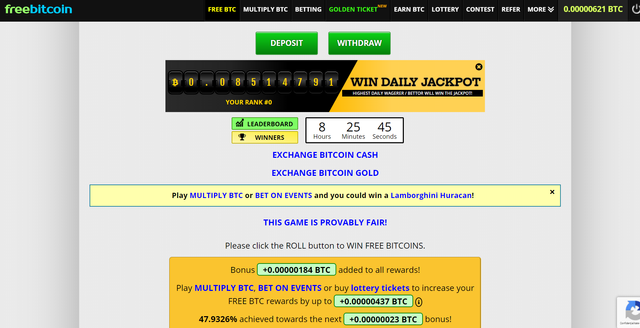 source opening with my referral link
Why?
It's just a habit. I know this website for a very long time. Everytime I see the claim button available I click it fast.
For those who doesn't know, freebitcoin is the biggest faucet on Earth, paying tons of Bitcoins, having multiple contests & prizes.
All I am doing on the website is buying lottery tickets with the free satoshis I get from the faucet. Just look at these beautiful prizes.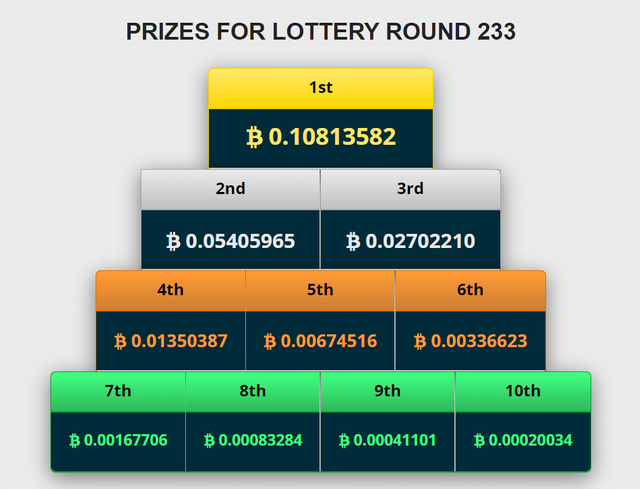 source opening with my referral link
I like that everyone has the chance to win the biggest prize even if you have low tickets. Look, in the last round, someone with only 2 tickets won 0.28 BTC. It's all about luck.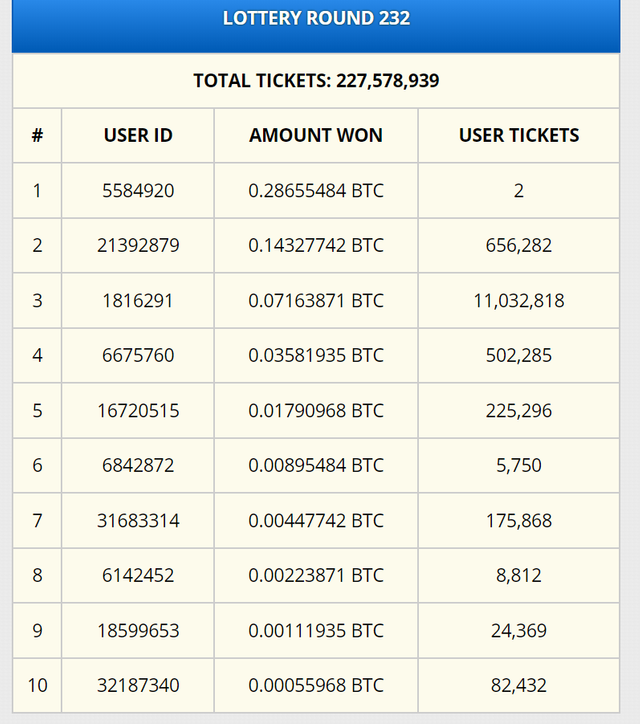 source opening with my referral link
One ticket cost is 1 satoshi, and you can claim the faucet hourly. I get around 200 satoshi an hour.
You can also play dice, participate in the wagering contest, invest your bitcoin for a 4% APR and more. I will let you discover.
---
You can use my referral link to check out the website and please let me know if you heard before about it.
Wish me good luck for the next lottery round!