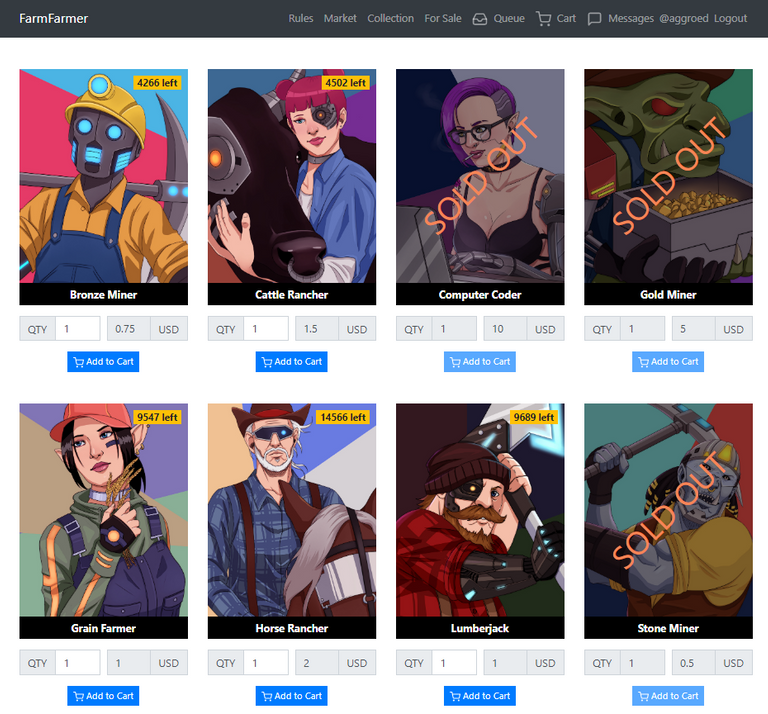 The cattle rancher is one of the best deals left at the moment. The 4502 is the discounted amount remaining. There is a chunk remaining at the full price.
$farm is going out. You can see it in your balance. There's a lottery for it every hour. Not everyone receives some every hour. So, if you only own one token it'll be a little bit before you mine some. If you own 40% of the mining power you should get into 40% of the mining rounds overall.
Governance is slower. So, after you stake your $farm which you can do in your Hive-Engine wallet then you'll start earning $farmgov, but that's gonna be slower.
I'm stoked to see the support from the community at large. Thanks for getting into the game. I'm looking forward to developing Hive-Engine and making it easier than ever for projects, services, businesses, and communities to form here build markets, and finally start building real value on Hive.