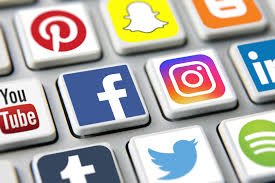 Image Source
Hi,
When people see that 1 week and three days off, people directly say left in the group or leave in the server. Why? I don't know why maybe when they say offline in three weeks your status is in-active. Let's us say just explore the constitute on the steemit? or lets us say I am lost. What do you think when huh! I don't know hahaha... Or just say are you lost ? and you said no I just exploring but that truth is lost LOL! Why people acting like that maybe the yare hiding something nor don't want to know that is true LOST OR EXPLORING
Most people will judge and judge even though they do not know what is going on or what the people are doing all they could think of was themselves. There are people who know but do not know because they are tired of you saying and yelling.
Anyway, I didn't even have a point to learn the only thing that matters is that you look human and you can bring friendship, or else you have no friends. Nowadays people are no longer legal because social media is spreading around the world sometimes they post their nude pics upload in different sites. And others making cyber pornography or whatever they call what so ever.
Ias a social media user, I can't say it safe or right even if I was asked to post and upload a picture on any social media, the world of social media is the most prominent of all global acts. even young or adults. Who saw a cartoon movie ralph breaks the internet? If so what can you see about that cartoon movie have you learn or do you get some lesson of that movie?
Will I guess so because when I saw the cartoon movie I was interested because I learn a lot of lessons in that cartoon movie. I learn how to be independent and the highlight of that movie is insecurity and friendship.
Not just a cartoon movie for our kids to enjoy, But they giving lessons for our kids. That is all of this has been answered, this is the result of the internet search, I have not lost I just exploring the world of INTERNET
In the days before the internet, all we had to do was sleep, play and eat. But by the time the internet came to our place all of your players were gone and there was no traditional game for young people. Meaning all the attentions of young people right now are on social media like Facebook, Instagram, tweeter, and many more. So no place to as haha new menials is very productive especially using facebook.
I remember on my last seminar addiction to social media the same as using cocaine. Meaning the same result addictions the difference is when you know that you are drug addict you will be caught when you are an addict of social media just nothing no one goes to the prison by addicting social media hahaha that's the difference between drug & social addiction.
Addiction to using facebook or any social media is cost brain damage the same as personal user cocaine feelings and results of their brains. So be aware guys addiction to social media is not good to our children so be aware mother/father when you saw your son/daughter using internet 24/hrs you better watch out keep the eye away from the device or cellphone they use radiation cost brain damage and eye-watering cost of blind.
So I hope that you learn lessons for today's topic to all mother's/father's, please be guided off too much using social media of your children.
Thank you
Sincerely your's
Admin