We are still so early in the blockchain digital asset space. It is maybe the bottom half of the first or, judiciously, top half of the 2nd inning here.
Why?
John Brown, of @ReformedBroker fame, has recently gotten a lot of traction out of this quote in the cryptomedia:
In the 1800s we had a bubble in railroads, and almost every one of them went bankrupt, but what was left behind in the wake of that financial wreckage were the tracks, and the trains, and the stations, and the expertise to build more.
Eventually the technology [railroads] found a way to be profitable, useful, and became woven into the fabric of our society, so it's possible that the crypto investments people made in 2017 were stupid, but that they had the right idea.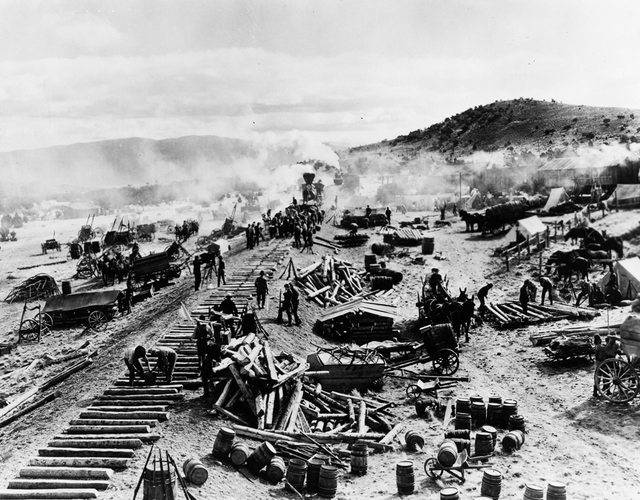 Remember that the argument for non-scam projects back in 2017 was often that they were infrastructure projects. Public chains, where native tokens would be used as gas and/or governance, that other more blockchain savvy (read: younger) developers could build amazing projects on top of were garnering hundreds of millions of dollars from newly minted bitcoin billionaires and crypto VC's. Those investors hoped that the success of these "3rd generation" projects would a) help them continue to realize outsize gains, or at the very least b) prove that their previous outsized gains were not due to participating in some massive global Ponzi scheme powered by cryptography.
Well, a) didn't work out so well. So now, I guess, on to b) where, if you wait long enough, the chances of success are a lot more likely.
This morning I got up incredibly early (maybe I'm excited for this SEAvSF NFL game or maybe my daughter is just getting older and being a pain) and was browsing my Twitter feed [it's the same handle as my Steemit account btw] when I came across this amazing new project that had apparently just been thrown together at ETHWaterloo. Savvy readers will recognize that Waterloo, Canada is the place where Ethereum founder Vitalik Buterin went to university from 2012 to 2014. Thus, the theme for the hackathon and conferences held there this year was
Back to Waterloo, where it all began
The new project I'm talking about is Defi-dy, which aims to create "a way to be able to invest in a company based on its performance, not through stock speculation."
Read that again.
Defi-dy is a way to be able to invest in a company based on its performance, not through stock speculation.
You know how Kai Ryssdal is always saying, "The stock market is not the economy"? Well, if this actually works, the decentralized stock market could actually be a truthful representation of the decentralized economy. That's exactly the kind of amazing project that the "infrastructure builders" of the 2017 crypto boom envisioned.
Using the tooling created by Consensys, Truffle Suite, the UMA Project, thegraph.com and others, they "created a synthetic asset who's price is determined by several factors on compound." The project uses the 0x relayer (and perhaps on mainnet would require the use of ZRX tokens) from 0x, the DAI stablecoin from MakerDAO, and oracles from Chainlink.
That's decentralized open-source collaboration at its finest. And if this project ever gets deployed on the Ethereum mainnet, the use of the protocol tokens of each of those projects listed above would fairly compensate the "infrastructure builders" for their pioneering hard work and effort.
That's how this stuff is supposed to work, y'all!
Check out these guys' video below and if anybody is in the funding game, please consider funding their project!