MetaMask is the main Ethereum wallet, which lets you act with loads of sites and applications. Now the mobile app got suspended so if you dont have it... They you will not.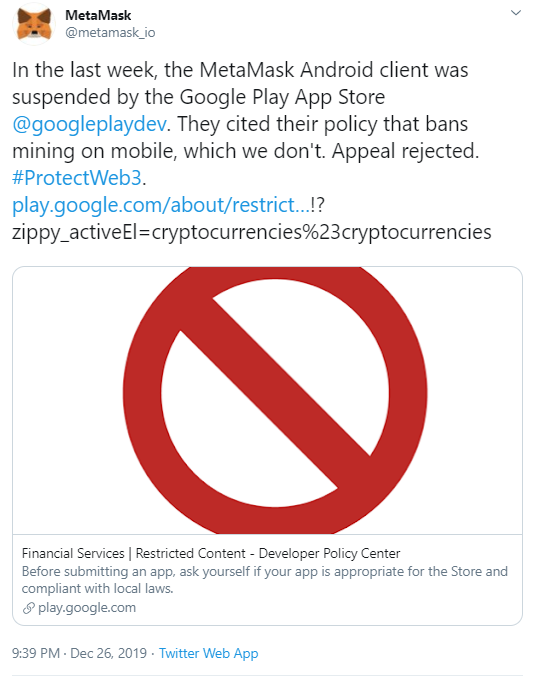 Its a wallet and dApp login, yet Google went for mining abuse deleting it.
Worth to note that in last days Youtube which Google owns also deleted loads of crypto videos and suspended creators. Now they claim due to mistake yet still they cannot re-subit them.
Is Google targetting crypto? Twitter still allows the talk (hell im doing giveaway of USD there, join it - https://steemit.com/steemit/@kingscrown/win-usdk-steemit-special-contest-no5) but well see for how long.
Ethereum Exchanges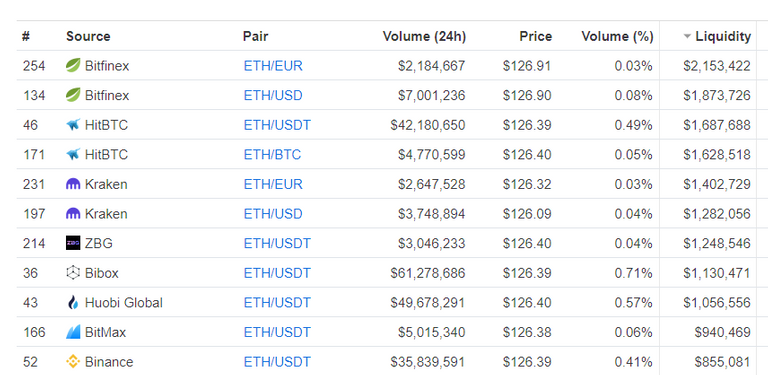 There is loads of fake volumes so i sorted this different. I trade now only Bibox and BitMax of this list with additional Bitfinex but not too often.
REAL WAYS TO MAKE PASSIVE INCOME FROM BITCOIN - DOWNLOAD FREE EBOOK NOW