Monochrome Monday in Central Park
This is a post for monochrome Monday hosted by @old-guy-photos and for this post I decided to share a few of the sights in Central Park starting with this shot of the Angel of the Waters Fountain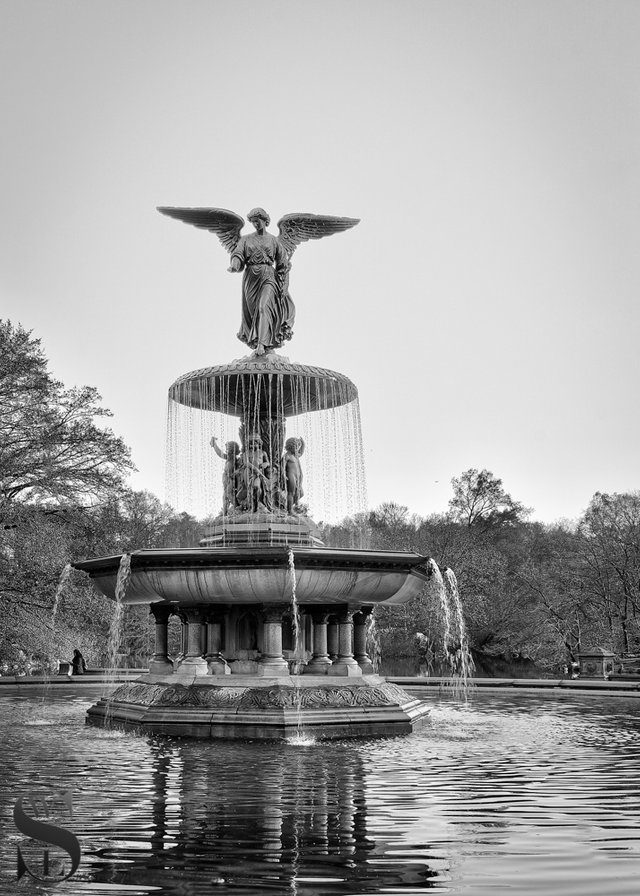 Sony A7iii 31mm F8 1/80 Sec ISO 100
Click here to view larger



The Fountain sculpture designed by Emma Stebbins in 1868 and unveiled in 1873, Stebbins was the first woman to receive a public commission for a major work of art in New York City.
The bronze, eight-foot statue depicts a female winged angel touching down upon the top of the fountain, where water spouts and cascades into an upper basin and into the surrounding pool. It was the only statue in the park called for in the original design. Beneath her are four four-foot cherubs representing Temperance, Purity, Health, and Peace.
Next up here is a shot of the lower level of Bethesda terrace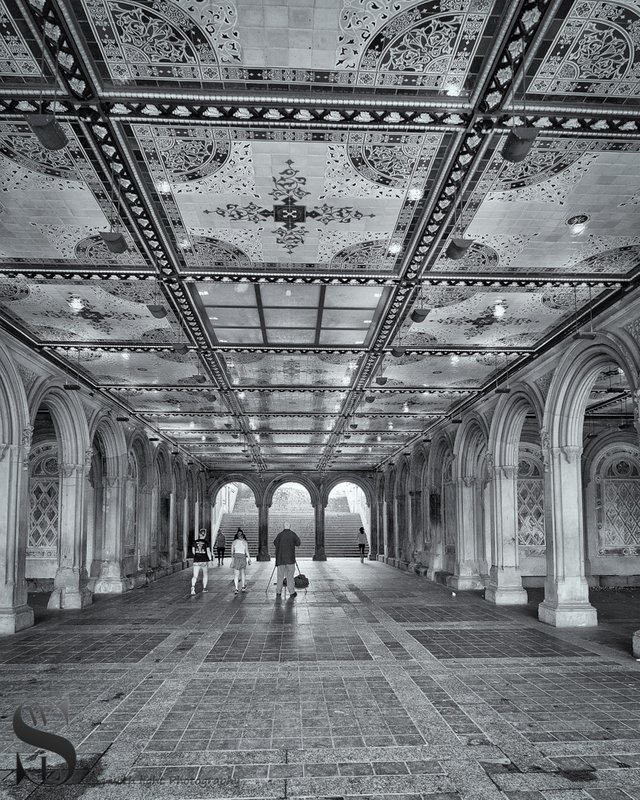 Sony A7iii 21mm F8 1/60 Sec ISO 2500
Click here to view larger



Now I usually do shots of this feauture in the park in color and I do have shot sof it in color for a future post where I will talk more about it
Next up is Bow Bridge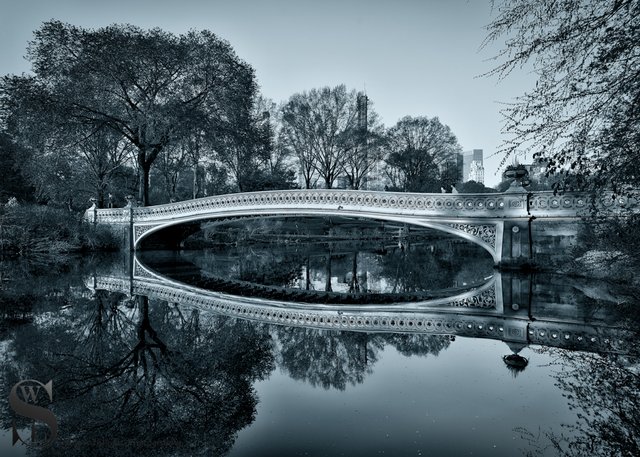 Sony A7iii 21mm F8 1/125 Sec ISO 100
Click here to view larger



The Bow Bridge is perhaps the most well-known bridge in Central Park, it is a cast iron bridge located in Central Park, and crosses over The Lake and used as a pedestrian walkway. It is decorated with an interlocking circles banister, with eight planting urns on top of decorative bas-relief panels. The bridge was designed by Calvert Vaux and Jacob Wrey Mould, and completed in 1862. Measuring a total of 87 feet (26.5 m), it is the largest bridge in the park.
And finishing off with the Dome, at the end of the Mall close to Bethesdha terrace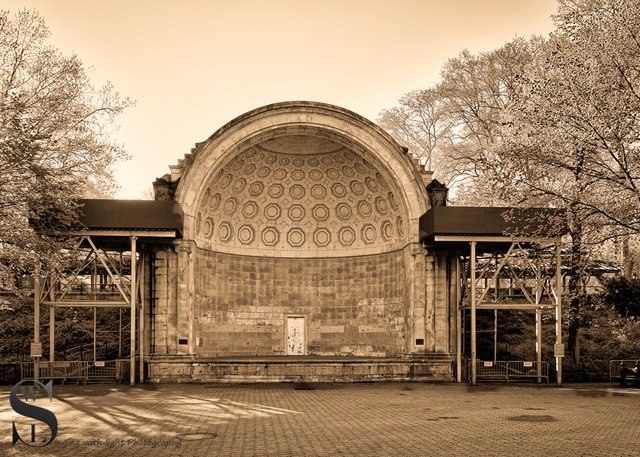 Sony A7iii 30mm F6.3 1/80 Sec ISO 100
Click here to view larger



And that's all folks
---
unless stated otherwise all photos used in my posts are taken and owned by myself, if you wish to use any of my images please contact me.
---

---
steemusa is a Community for and supporting those from of in the United States, and now is in the process of rebuilding stronger than ever join us on Discord








!steemitworldmap 40.773844 lat -73.970997 long Bethesda Terrace Central Park NYC d3scr