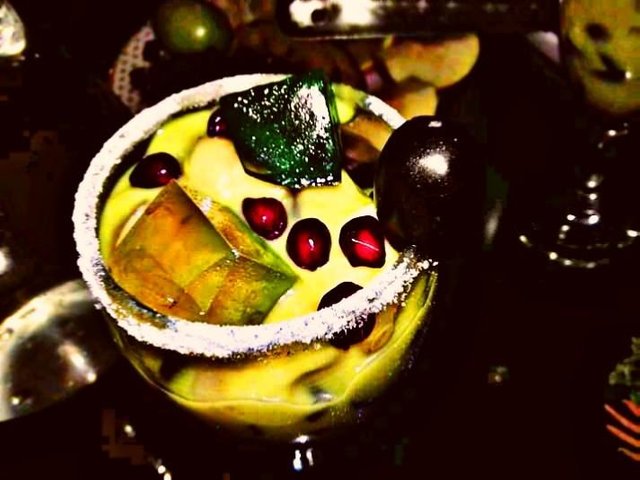 Hello gys,how are you?In evening today in my home i am seal alone in house.so i think make some different.its food custered.yes.In this time my cuntries weather is very cold.but i like very much to eat so much cold in coldly weather.Now i discribed this how i made it.I think if you follow this,you also made a very delious food.
---
Fruit Custard's name sounds like a lot of fun, on the other hand, is quite healthy. Especially for kids, who don't want to eat fruit at all. If you like, you can make fruity custard like this at home very easily and with little effort.
Materials:
-a egg
-Make 4 cups of milk
2 tablespoons of custard powder
-A cup of sugar
Vanilla Essence One Teaspoon
-We cut half a cup of cube
-Apple cubes cut in half cups
Cut half a cup of banana into cubes
Cut half a cup of black grapes into 2 parts
Half a cup
Prepared Recipes:
Put in the oven. Then give the milk in a saucepan. When the milk is hot, give it sugar. Stir in the milk by whipping one egg well. Now take 1% water in a cup and mix it with custard powder and pour it into the milk and stir for 2 minutes. Mix well with all the fruits and vanilla essence.
General Chat Chat LoungIf cool, leave it in the refrigerator for 5 minutes and then serve.
---
Yes then made ur fruit custered.its very very delious food.Is very good for those child who won't eat Fruit so much.