That's what happens when you are out on an evening with a foodie. Any place that is new, "We must try that". Anything that looks nice, "We must try that". It didn't help that he is a big boy with a healthy appetite, or that we were in a place where there is an "eclectic mix of international restaurants with alfresco dining'.
Anyhow, we ended up at an American BBQ place, called Decker Barbecue – a Texas Smokehouse.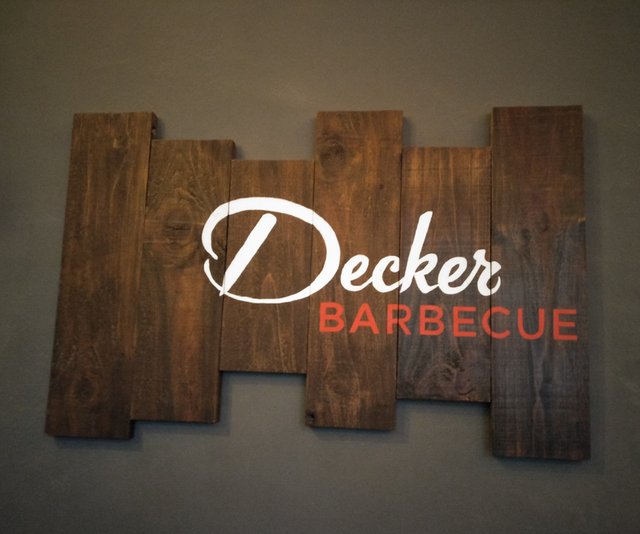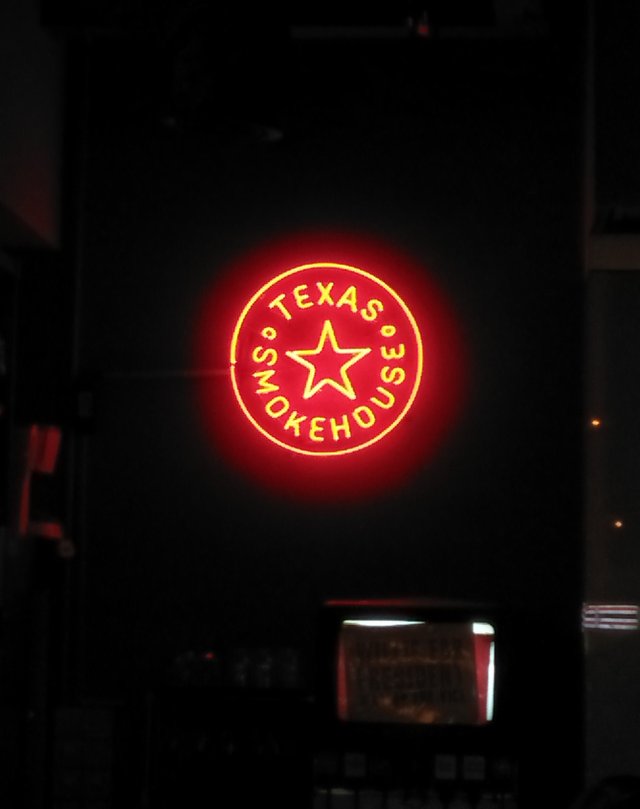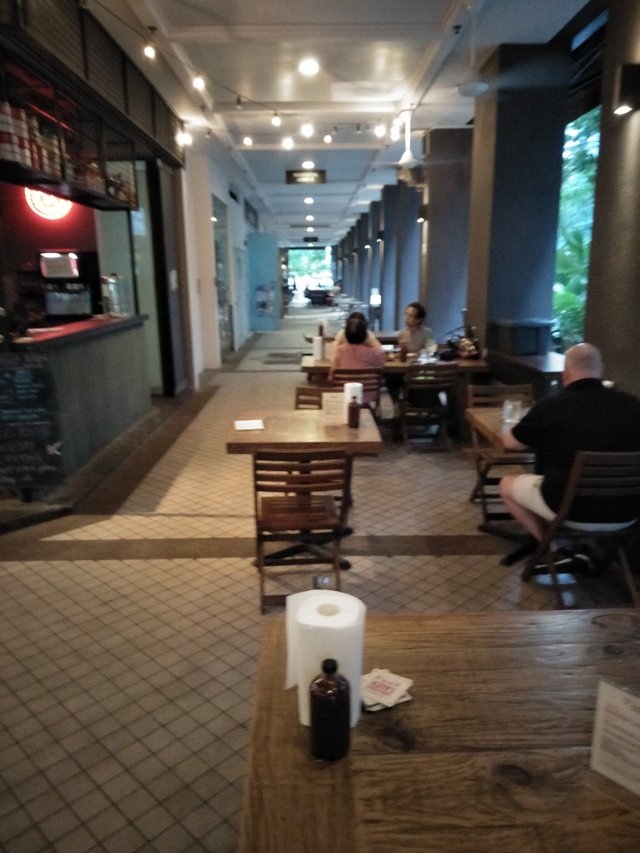 The set up of the place was very casual. So was the service. I do not know if they were short of service staff or was it suppose to reflect the character of the place. (We had to pick up our beers from the fridge ourselves.) It was the first time I dined in an American Al Fresco restaurant, so I had nothing to compare with. Anyway, the service, or lack of service didn't bother me. I quite like the casual atmosphere.
The waitress who served us was friendly enough, and she knows her menu. She explained what we are getting, and all was fine.
We ordered the Decker Feast – a meat platter for two. It consisted of 3 meat with 3 sides of our choice.
For the meat, we had Spare Ribs, Burnt Ends and Pork Belly Burnt Ends
For the sides, coleslaw, Brisket Beans and Kale Salad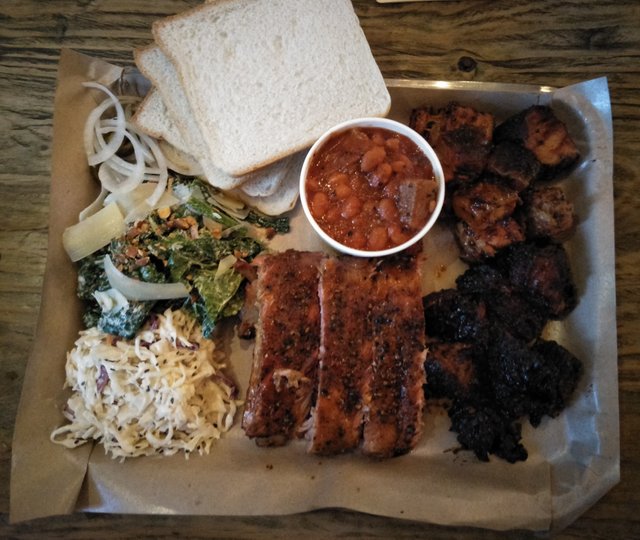 The Spare Ribs were nice and tender, so was the Pork Belly Burnt Ends. I was a bit disappointed with the Burnt Ends. (the ones next to the ribs). I found them too burnt, and a bit on the tough side.
The sides. I rather liked the Brisket Beans. The Coleslaw and the Kale salad were all right. Nothing special and one can't really go wrong with them, can you?
The bread was a little disappointing, truth be told – slices of plain bread. Again, I am not sure if that is the authentic Texas style of serving.
All in all, Decker Barbecue is good for Al Fresco, no frills, casual dining. The prices are compatible. and the food reasonable.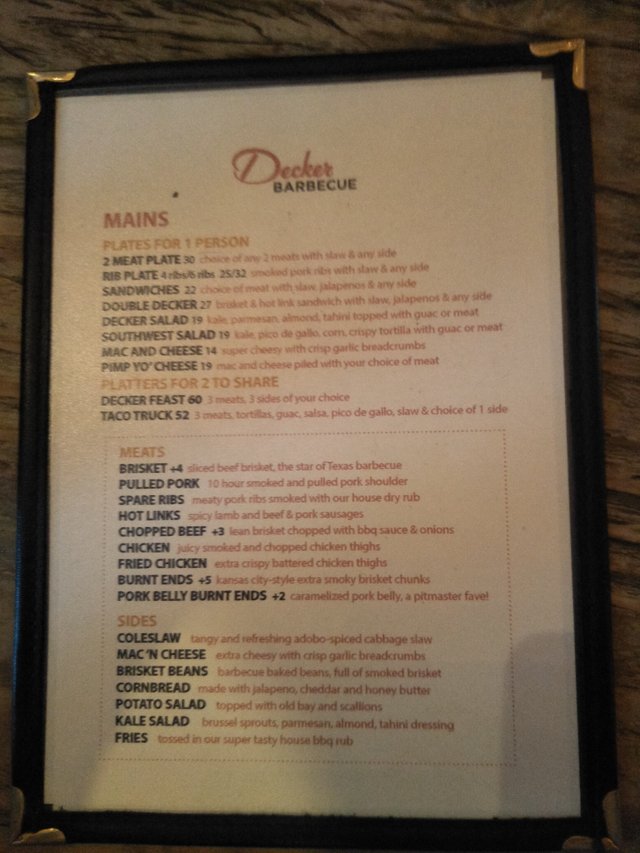 Address: 60 Robertson Quay
#01-17
The Quayside
Singapore 238252
Opening Hours
Tue-Fri: 6:00 – 10:30 pm
Sat-Sun:12:00 – 10:30 pm
Closed on Monday
Apparently, if you book through 'Chope' you can get up to 45% of discount. Chope is a real time restaurant-reservation booking platform that connects dines with its partner restaurants.
After dinner, we had a wander around the area. Before long, another eatery caught my friend's eye. But that is food for another post.

Thank you for stopping by. If you like the post, please give it a vote. Resteem it if you think it worthy. Follow me if you like to read about Life, humour and quotes.
Cheers!
Previous post: