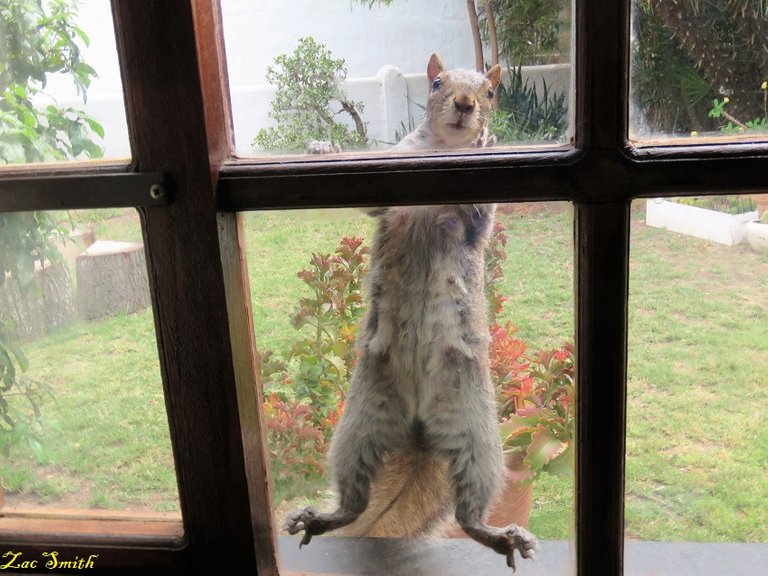 Some sheer desperation here at my study window this morning!
I heard the familiar rustle and hussle at my study window this morning and opened the curtains to reveal an interesting little character.
It was not our normal squirry, as this one had some darker lines on it's face, but I could sense some desperation here!
Let's have a look!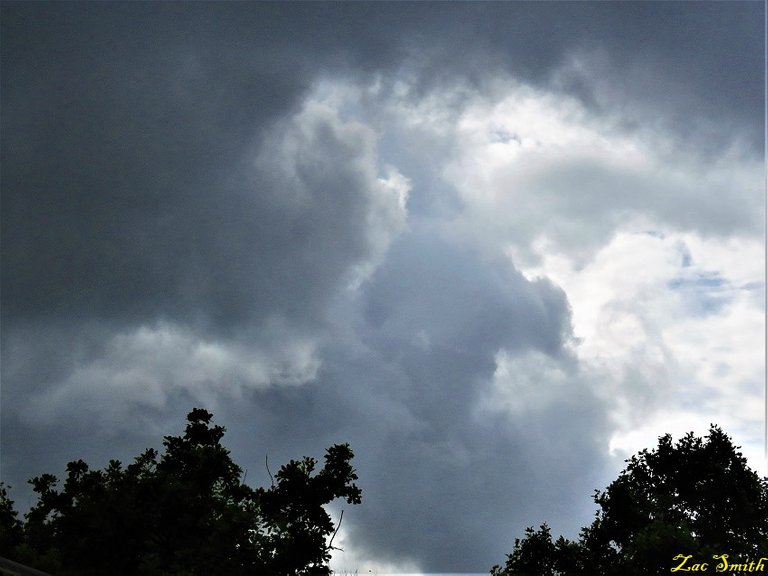 Of course the squirrels thought that it's going to rain and they have to eat before the rain!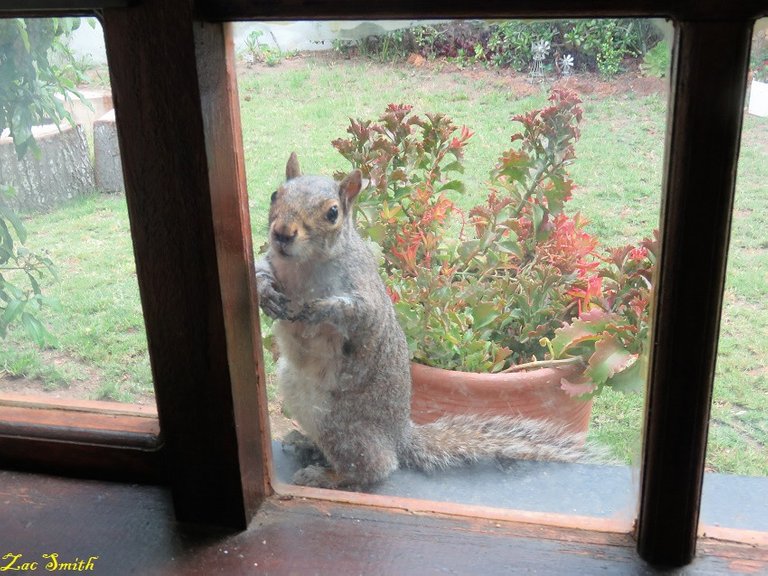 At first this one popped up with the beggar pose!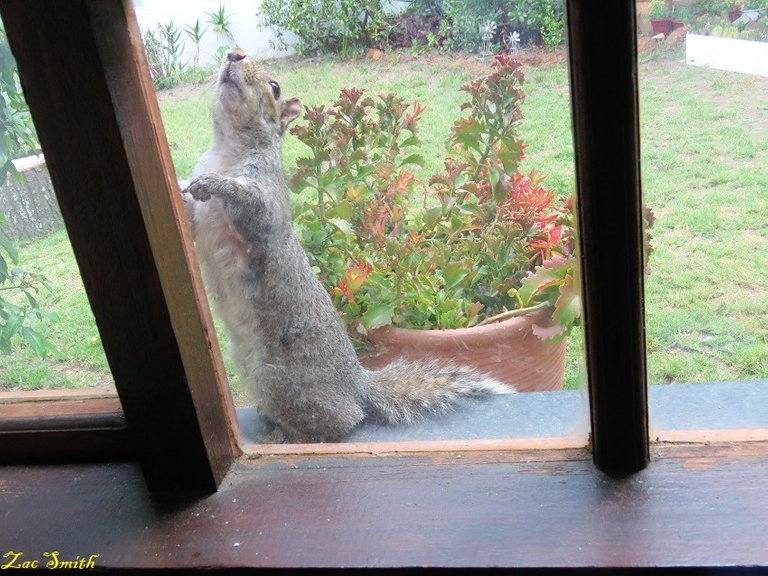 But wait, he decides to be more dramatic!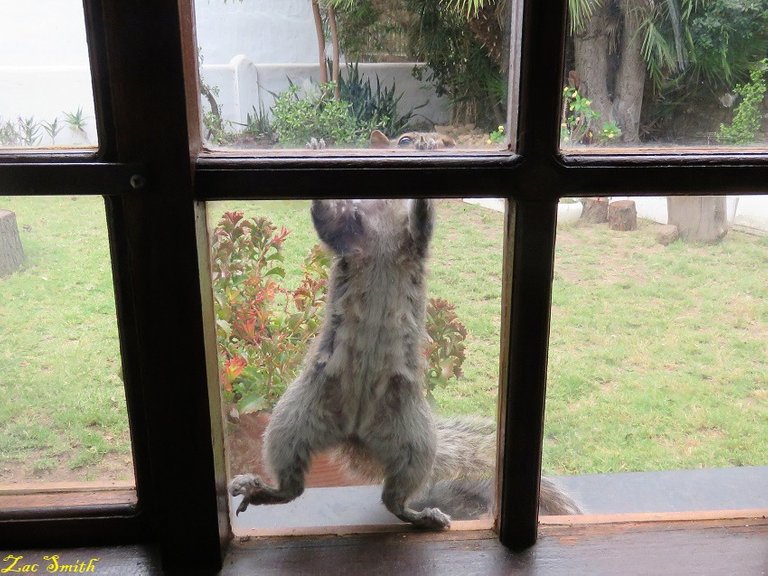 Sizing up the challenge to rise!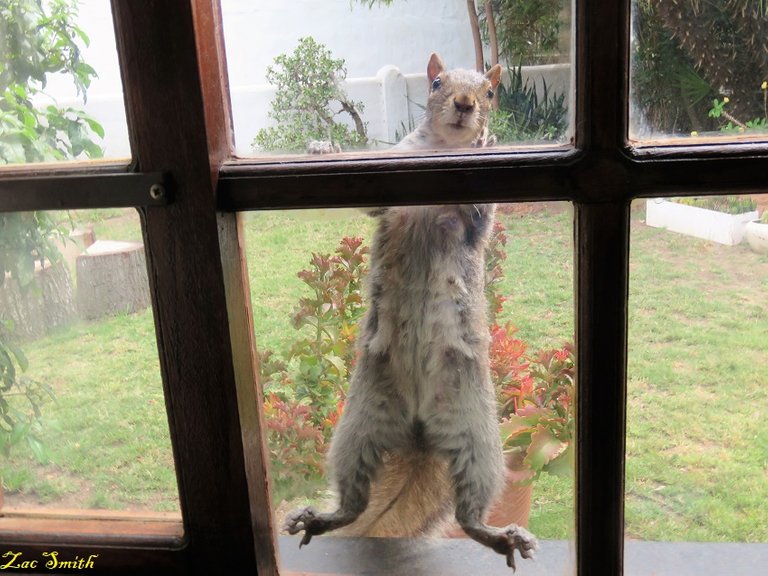 And as in the first photo his back feet hang in the air!
He is up and says "Hiya Cuz, you got a spare nut somewhere"?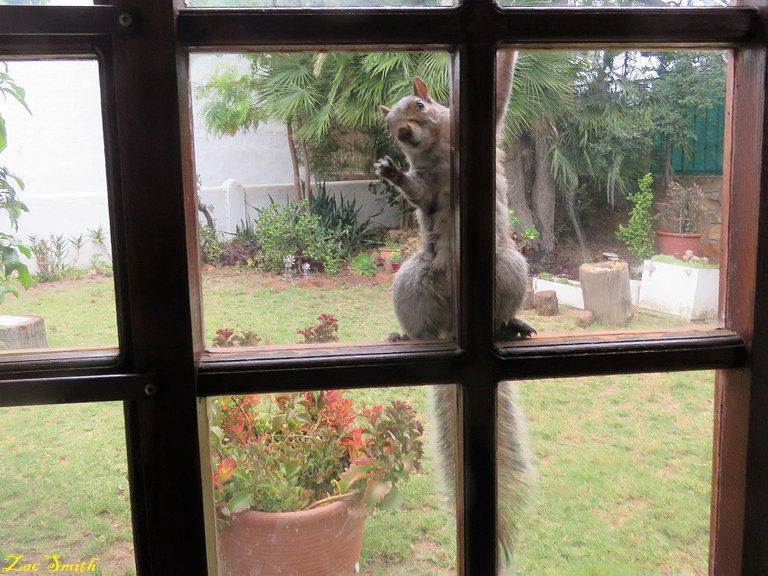 Knocks on the window; "Helloo cuzzy, hope you are not deaf, as I need a nut here ya old fart"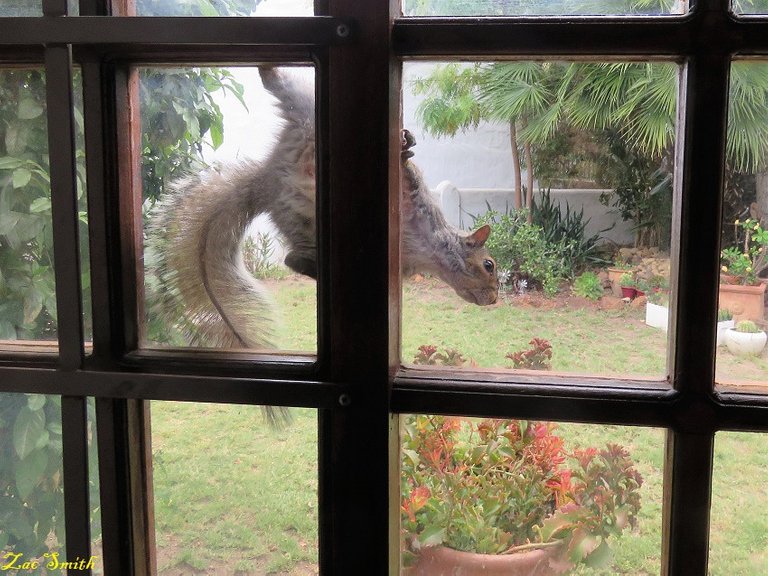 Then he heard Marian at the front and he scurried round to go and get his nut!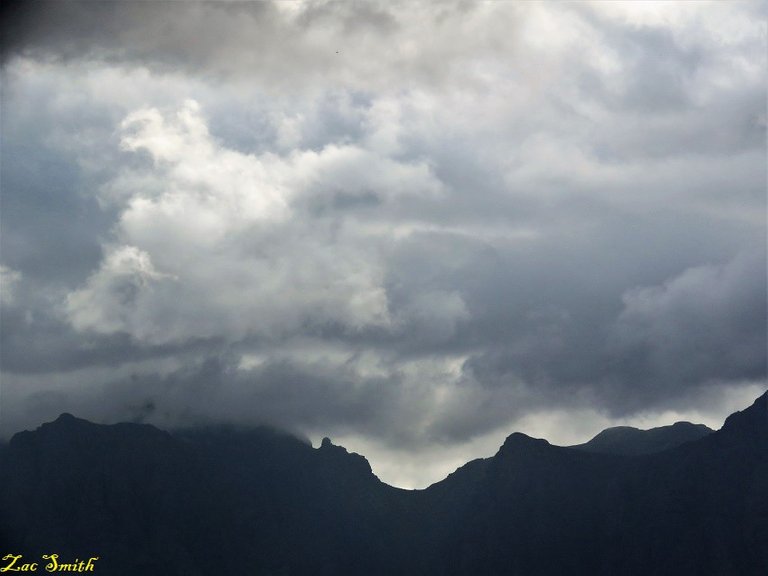 The morning had us all fooled as rain seemed to be imminent, and you can see the dark mountains here!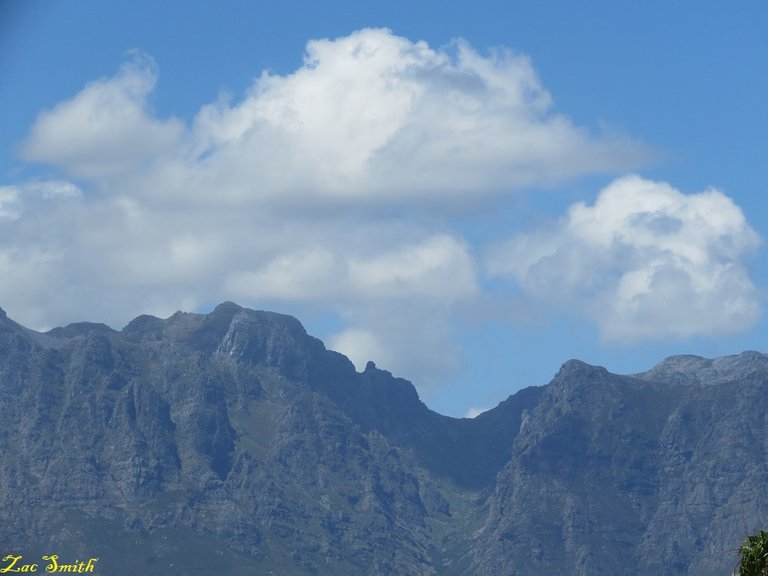 But here's the same shot later today and you can see, that there was no rain!
I think mother nature likes to play a few tricks at times and now we have a lot of fat squirrels sitting around lazing in the sun.
One job that I never want to do is to be weather forecaster, as they get it wrong so many times.
Some people say that politicians and their false promises are like weather forecasters hahaha.
We hope that you have enjoyed the pictures and thank you for the visit to a post by @papilloncharity

(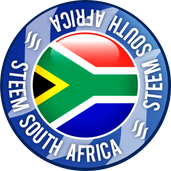 )
Connecting the people of #STEEM across South Africa. #steemsa


Team South Africa banner designed by @bearone