Looking at old photos of good times,we used to have at coffee shops and tea rooms, I really miss those good old days. I never thought that all coffee shops or tea rooms would be shut for three months. One of the most beautiful tea room is the one on the ground floor of the Emporium in Bangkok.
This new tea room is a branch of the Singaporean TGW company. But previously, the original tea room was that if the Oriental Hotel, which is the oldest luxurious hotel in Thailand. I still feel that it was a shame the old tea room had stopped operating. The new Singaporean management did an excellent job on interior design by using almost twenty pots of orchids to put around the shop.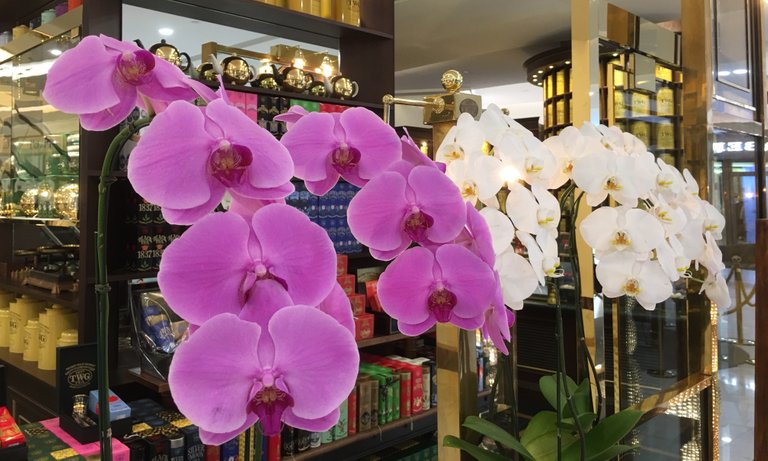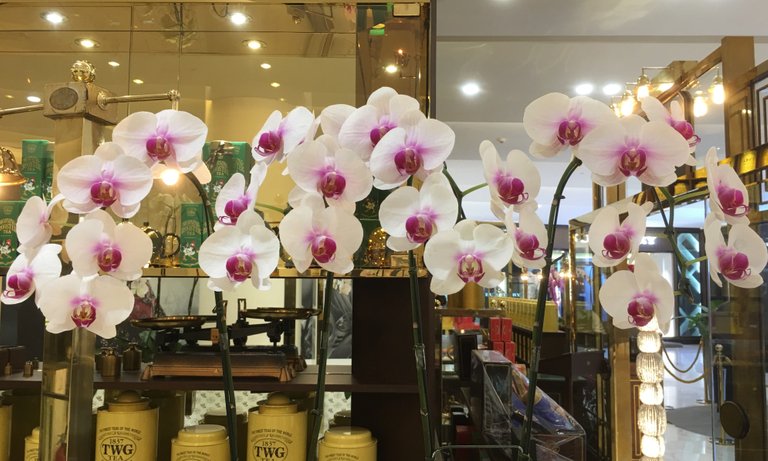 In the past, my old friends and I would meet up at a nice tea room for afternoon tea and a long chat at least once a month. My friends, being well connected in high society, would have lots of interesting stories to tell me. This made time flew by very fast as I still wanted to ask for more details. The topics could be said to cover privileged information about the politics, financial and sensitive gossips about top elites, including snipers from historical incidents which had been kept secret for years. These tea meetings always brighten my world of imagination with many colourful stories which were much more entertaining than going to the cinema.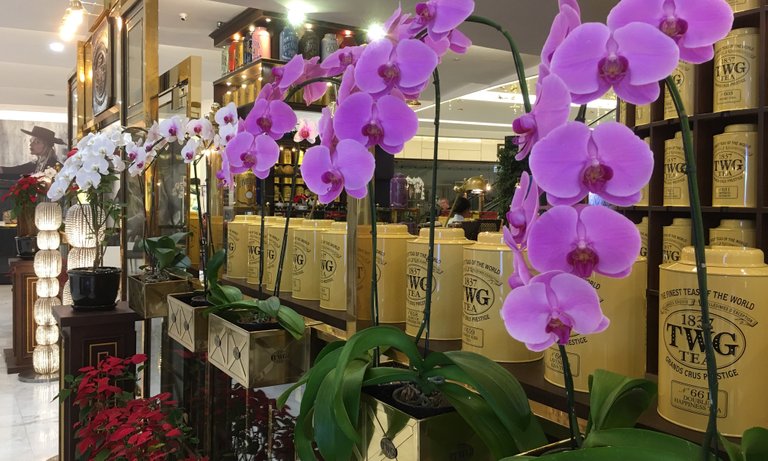 เราคิดถึงวิถีชีวิตเดิมที่เคยดำเนินมาจน กลายเป็นความเคยชิน เราคิดถึงวันที่เคยไปพบเพื่อนเก่าที่ร้านน้ำชา เพื่อพูดคุยกันถึงเรื่องจิปาถะ เราจะไปหาร้านกาแฟ หรือร้านนํ้าชาที่ดูดี น่านั่งคุยอย่างสบายๆได้นานเท่าที่ต้องการ ร้านนํ้าชาที่พวกเราชอบไปกันอยู่ที่ดิเอ็มโพเรียม แต่ก่อนร้านนี้เป็นของโรงแรมโอเรียนเต็น ซึ่งเป็นโรงแรมหรูที่เก่าแก่ที่สุดในสยาม แต่ตอนนี้กลายเป็นร้านน้ำชาของบริษัทแม่สันชาติสิงคโปร์ เราต้องยอมรับว่าร้านใหม่จัดการตกแต่งร้านได้สวยงามมาก เขาใช้กล้วยไม้เกือบยี่สิบกระถางมาตั้งรอบร้าน ทำให้ร้านดูสดชื่นและมีชีวิตชีวามาก
เนื่องจากเพื่อนของเรารู้จักคนในสังคมไฮโซ และคนที่เป็นกลุ่มผู้นำและมีเครือข่ายเพื่อนฝูงในหลายวงการมาก ทำให้เราได้ฟังเรื่องราวสนุกๆ และเรื่องที่คนทั่วไปไม่มีทางได้รับรู้เลย ไม่ว่าจะเป็นเรื่องการเมือง เศรษฐกิจหรือข่าวนินทาระดับสูง เวลานั่งในร้านน้ำชาของเราจึงผ่านไปเร็วมาก แทบจะไม่มีเวลาให้ถามคำถาม เพื่อขอรายละเอียดเพิ่มอีก เราก็จะสนุกมากกับการฟังเรื่องเล่าแปลกๆและเรื่องที่คนอื่นไม่ค่อยได้รับรู้ โดยเฉพาะเรื่องทางประวัติศาสตร์ เราจึงไม่ต้องพึ่งเรื่องตื่นเต้นของภาพยนต์นัก แต่ตอนนี้ชีวิตไม่เหมือนเดิมแล้ว เราคงไม่มีทางกลับไปใช้ชีวิตเหมือนในอดีตได้อีก ทุกอย่างเป็นอนิจจัง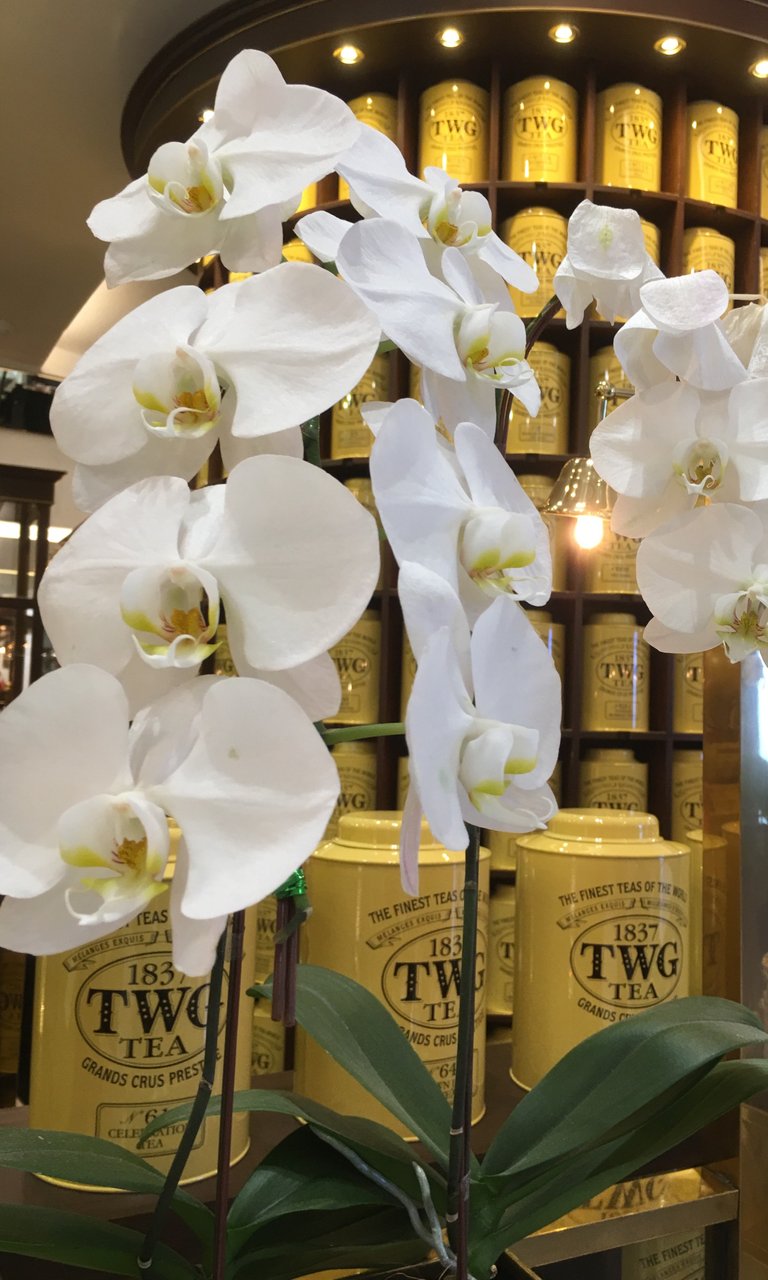 It is rather sad knowing that our lifestyle could never be the same as in the past. I have taken all my good times for granted and thought they would never change. Now I could not imagine having meeting a tea room or having hours of close discussion on sensitive and exclusive information about high society. Things and surroundings have been affected deeply by this pandemic. People have to reassess their situations and problems. Unexpected consequences are looming over the horizon and I have to start putting my plans into action. I hope and pray that those in power will not make decisions which will cause more sufferings for ordinary people.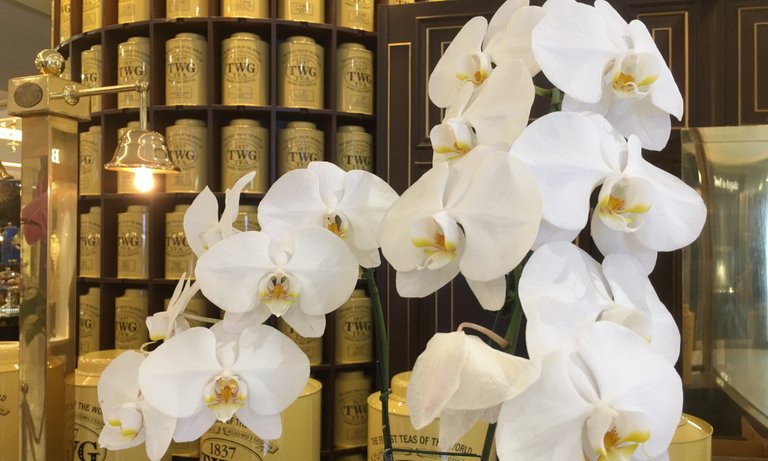 Wishing you peace, good health and prosperity.
Stay strong and healthy.