Hi
This is one rose bush, but it has different flowers. I really liked this, yellow flowers are more delicate than pink. And pinks serve as a beautiful background for lighter flowers. I like to consider plants and do not get tired of being surprised by such a diverse fantasy of nature. Even the most inconspicuous flower, upon closer inspection, will be the most beautiful and ideal.
Это один куст роз, но на нем разные цветки. Мне очень понравилось это, желтые цветы более нежные, чем розовые. А розовые служат красивым фоном для более светлых цветков. Я люблю рассматривать растения и не устаю удивляться такой разнообразной фантазией природы. Даже самый неприметный цветок при ближайшем рассмотрении будет самым прекрасным и идеальным.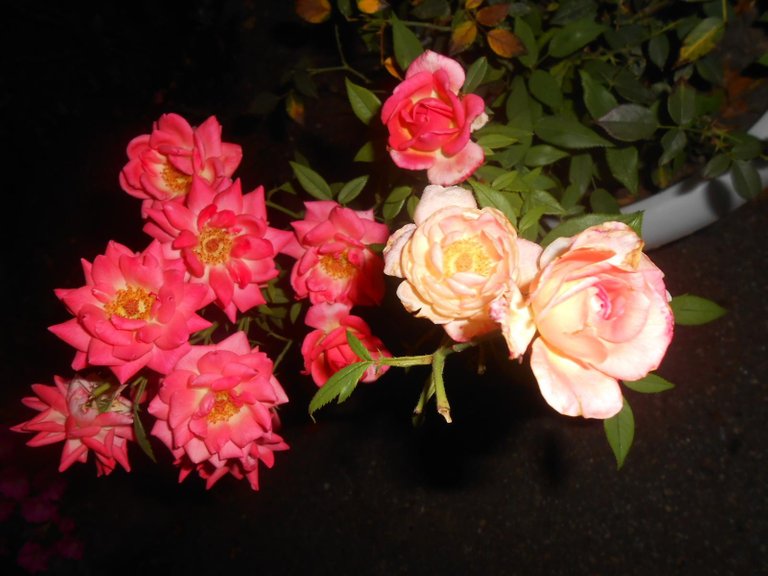 camera Nikon Coolpix S2700
This is my entry for #DailyFlowersPhotography - initiated by @bonp
The rules for participation are here.
And also feel free to visit the @phototalent page. Use tags #phototalent & #talentclub & #positivexposure
Good luck!
Thank you for Your attention!
Follow me! @inna-yatsuk