Greetings Steemians,
I'm going to talk about two different subjects in this post, both of which tie in with one another, and for me this is an important topic, because it's not just about me, it's about my Steem family here as well!
Voting Power
We're going to discuss voting power. Managing it has become somewhat of a nightmare for me, for many reasons actually. I will explain why, and how I plan to fix this nightmare.
Bilpcoin Tribe
I currently hold 20,000 BPC Power, and will utilize BPC to help with rewarding my friends here. We'll discuss BPC and why I think you should become part of the tribe.
---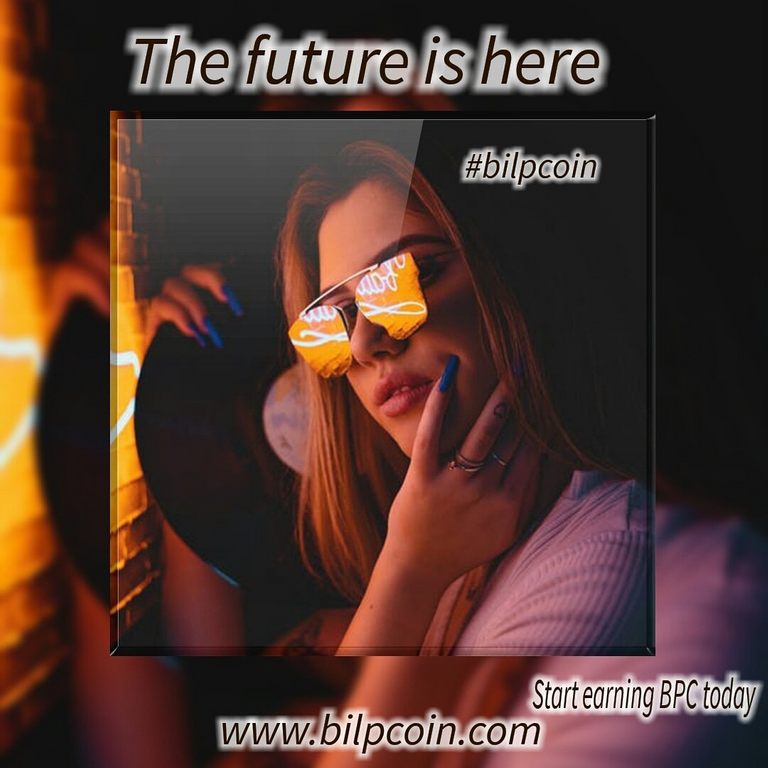 Image courtesy of the Bilpcoin team.

---
First I'll discuss my VP nightmare, and why it's a nightmare for me.
I have two distinct goals in mind when considering Steem Power and growth.
I want to grow efficiently.

I want to support others with my resources. (SP)
So I've always employed a mixed method of both manual curation and automated curation.
This is not without its frustrations..
When I decide to add someone to automation, it means I feel their content is good, or they are an asset to the community, (developers, community supporters, ect) or both.
The problem is that I really do not enjoy automating some people at higher percentages than others. I do not hold human beings in higher regard than other human beings. If I am voting you at 5% VP, you are just as valuable as someone I vote at 100%
That being said, I find that it is not fair to those who are receiving a lower vote, simply to maximize MY return. That's not something that vibes well with me.
The other problem with this, is I have such heavy drainage of VP, that I simply cannot manually curate as much as I would like to, due to waiting for recharge, and when I do curate, I end up around 70% or lower, not efficient.
So I've been thinking, everyone who receives my auto support should be getting the same percentage. This comes with a cost too however.
Those I am supporting with autos, it means I want to give you continual support, but with my new system I am about to employ, support will be 10% votes for everyone. It's not huge, but it is equal for everyone I am supporting. The trails I am following will remain at 5% for now while I see how this works out, but may be bumped up to 10% later on.
Here's the thing with that... If you don't like it and want the chance for higher votes from futuremind (because those are going to happen with manual curation) you can tell futuremind, nahh bro, take me off that auto, and I will... but that means I might miss some of your posts!
To me this is more fair. I intend to maintain consistent growth utilizing a mixed curation method, and I have leases that I am trying to make return and profit on, so this will be necessary.
Some other aspects have been considered as well.
I'm a compulsive comment reward(er), I feel like it's a "token" of appreciation for people taking the time to comment, even if I don't agree with a comment, and if I upvote one commenter, it's not really fair to not upvote other commenters (Except for those pesky "great post!" commenters we all see spamming around)
To alleviate this not so efficient curation method, I've come up with a plan..
BPC to the rescue!
I utilize the BPC tribe tag #bilpcoin, and tend to reward commenters in BPC as well as Steem. I'm no longer going to upvote comments with my main account, sorry guys and gals, but I'm not, because I want my curation nightmare to end already.
I will be rewarding comments in BPC from now on.
I encourage anyone who's a regular visitor on my blog to also utilize the tag, because why not? If you're earning BPC from commenting, why not power it up and also curate with some BPC?
You'll notice the votes come in from @bpc-future, and if on a Steem frontend, and not the https://www.bilpcoin.com/ network, they will look like valueless votes, but I assure you they are not.
I know it sucks that I will no longer be upvoting comments with my main account, but I think this solution is pretty solid, because at least I am able to reward people in a round about way.
If you don't get a vote within some time, it could mean you're banned from the network for a specific reason, which you'll need to take up with the team if that is the case. There have been some bans that I know of, and I am not really sure what is going on in all of those cases.. I'm just a curator for them and don't get involved with drama on the blockchain really try my best not to
I do talk with the team here and there, and I will tell you this...
There are some plans in the future with BPC, but I will not expose those plans, because I don't know if it's secretive or not , and it's not my place to share the information. When the team decides to share what they are working on, they will do so.
There are also contests running all the time with Bilpcoin, meme contests and photography contests. It's really a very cool tribe with an active development team!
I've had some people ask me in the past what sets this tribe apart from others, and I say well.. The current model is pretty open, similar to palnet, but the team is future oriented and desires to come up with unique ideas for BPC. To me that is forward thinking, and a team that is headed for success with tribes.
So why not give it a try? What do you have to lose, nothing! There is your answer!
So I encourage you all to try the tag, and I might not get to curating everyone on the network, but commenters will get curated on my posts for sure.
Some of you also know I curate for @esteemapp, and I believe it is the best mobile d-app solution we currently have for the blockchain, with a great encouragement vote program, so I encourage you to post with eSteem as well, and you can also use tribe tags when posting, so maximize that tag efficiency people.
Alright I'm 1000 words in here, and I know many people don't like reading super long posts, so I'm gonna wrap it up.
Those on my autos, keep on producing great content, and if you don't want to be on a 10% vote, just let me know, I'll take you off and try to curate you manually when I have the VP and time.
Thank you as well to all the beautiful people that have been engaging with me on the blockchain, I have some comments I haven't responded to yet due to being super busy, but I will get to them, and you all mean so much to me, my Steem family!

Thank you for stopping by, I hope you're all having a wonderful day!


Much love,
@futuremind



Posted with eSteem Surfer