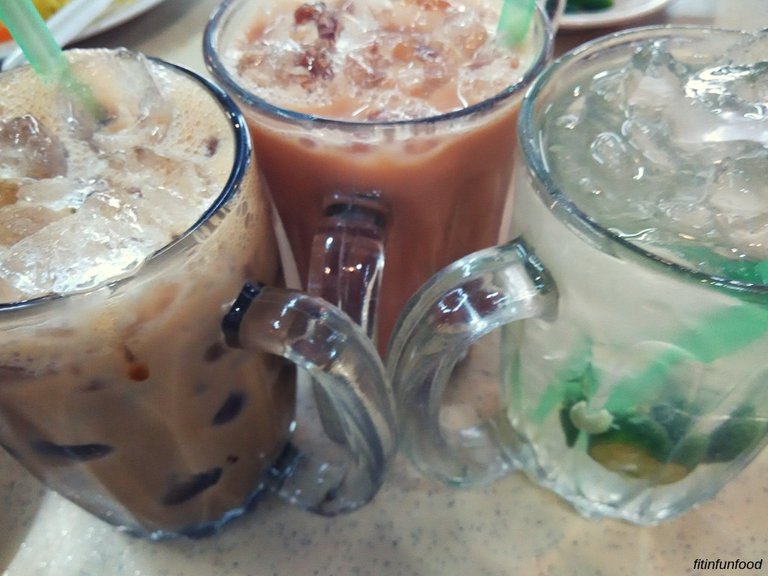 This week like all since a couple of weeks before STEEMFest is not showing me at my best. Fighting to keep my health is the most important thing I am doing, and everything else is suffering. Unfortunately I am not getting better, and will continue to try as best I can.
This week @wakeupkitty has a series of questions regarding our participation in this contest, and here are my answers.
Before answering, I would like to mention that I look at CCC as a whole for the most part. I post to each of the weekly contests singly, as most of us here do.
So if I interact on one post for a participant, I'm not looking to see what contest is was for. In other words, I am dealing with the people, not the contest for the most part.
This week I ask you why you don't care.
If my behavior is not what you think it should be, this does not mean I do not care. I value CCC contests, and try hard to participate in all of them weekly and well as to promote them so others will join in too.
An important part of what I do on STEEM is to try to help new people find places to post. I have recommended CCC at least 4 times this week to various people and would normally do this even more.
Why you can not find the time to leave some comments, a friendly word.
By the time the posts are listed in the results post, they are mostly past 2 days. I am now a @tipu curator and rarely look at anything past 36 hours so I can distribute the votes I have to give daily.
These votes are a minimum of 70 cents and can reach up over $10 if I find the right people and get them to look at and curate the posts.
Tipu curation is now my top priority after I publish my own posts each day. After 36 hours, the posts are "dead" to this curation, so I don't look there. By the time the contest closes, I have long since seen the post.
I ask you too what you expect from me.
I do not have expectations of my internet and social media connections. We only see a slice of people's lives here and so I cannot judge. Whatever I get, is what I deal with.
Answer why you not read, comment, upvote your fellow members.
I have several CCC members on auto-vote. Some are auto-voted on my fitinfun blog instead of this one. I soon will adjust my autovoting and will probably add 1-3 more CCC participants.
I review CCC posts daily as I start my tipu curation duties. This is one of about 10 tags I review to find posts to boost. If I choose a CCC post, I will comment in a meaningful way along with giving the upvote command to tipu. I also boost those posts in several other places at the same time – if they qualify for the other places too.
I read 4-5 posts for each one I curate and rarely vote or comment on those I'm not boosting unless I really have something meaningful to say.
Also, many of the CCC posters also post to other tags I curate. Sometimes I am boosting a post for a CCC member, but it is not a CCC post.
Looking back you never cared or did you change your habit?
See above regarding caring. The tipu duties have definitely changed my ways. At this point there is no going back. Instead I am trying to do better there so I get more daily votes to give. My 2 cents voe is meaningless when compared to how i can help people with tipu.
Look forward: are you fine with it if no one reads, comments, upvotes you?
I get 100's of comments and 1000's of votes on my 3 blogs weekly. I have no idea how many people read without letting me know. This action has grown over the 2.5 years I have been here and I have strategies for better votes and interaction in my minnow tips below if people want to follow my lead.
For November, I am tragically behind in interaction due to STEEMFest and illness. This is reflected in poor performance in the Engagement and Curation League of @abh12345 for the whole month. I'm not sure when this will improve, but hopefully very soon.
I used my HMNOTE 1LTE mobile phone for my photo on this post. It's showing some drinks, like all my recent photos. I am trying to flush out edema and drinking is my priority these days.
This post is my entry for the Looking Back / Looking Forward Contest by @wakeupkitty for CCC. Post about what happened to you in the last week, or what you are looking forward to in the coming week, and you can enter too. Be sure to answer the questions this week in order to qualify.
This is an Invitation to join #ccc for Guaranteed 👍 Daily Income 💵 and Payout 💸 for Newbies (2.0) 🐟 🐜 🐛 in #ccc 👣 and Follow 👣 the Honor Code 🏅 - the Creed (Conditions and Limits Inside)
AND
the latest update <<< please click to read.
What I do on STEEM
freewrite daily with @mariannewest
Minnow Tips
Photography
Travel
Food and ccc contest posts
Tasteem restaurant reviews
@pifc contest entries
dApp, tokens/tribes and gaming review posts
dpoll- STEEM and lifestyle questions
BitcoinMalaysia playing card posts; coming soon!
My most recent summary of Minnow Tips is here:
These tips will help you if you are new and struggling on STEEM. Tag me in any comment, and I will help you if you ask me to.
Find me on Discord:
fitinfun#2249