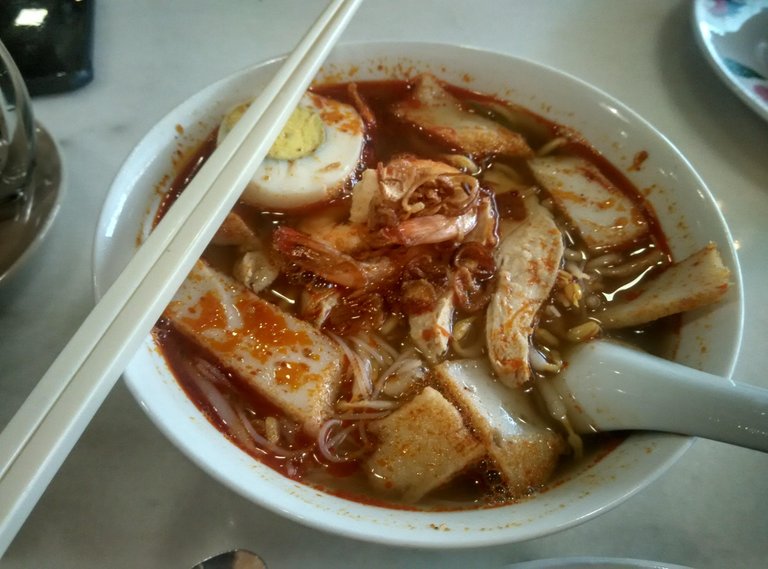 I am still not able to pay my rent. It is the 22nd in Malaysia and it was due on the 15th. I hope tomorrow will bring enough in post payouts. But I will not have enough to eat and the wifi is due Friday. So I am back on the fasting.
A few months ago I was hoping to be in shape for STEEMFest. I fluctuate in my weight and I was up near the top end by eating good Malaysian food. No worries now though. If I make it to Bangkok, I will be a bag of bones. All of my clothes are falling off now.
I am trying hard to keep posting, commenting, curating etc. I still have a flood in this place. It's been over a week now. I have to do laundry of wet blankets and towels constantly and the floor is in a pool of water anyway. My landlord is no help and sends a guy to look and leave.
So I am looking forward to better days and not giving up as always.
My photo for this post is going to be part of my next tasteem restaurant review. This is one I am so excited to post. I loved the meal and the place, and the owners wanted to see reviews. I hope I get to go back there soon so I can show them.
This review will be my next post and 4th restaurant review for the week. My goal was to post 3. Go me!
This post is my entry for the Looking Back / Looking Forward Contest by @wakeupkitty for CCC. Post about what happened to you in the last week, or what you are looking forward to in the coming week, and you can enter too!
This is an Invitation to join #ccc for Guaranteed 👍 Daily Income 💵 and Payout 💸 for Newbies (2.0) 🐟 🐜 🐛 in #ccc 👣 and Follow 👣 the Honor Code 🏅 - the Creed (Conditions and Limits Inside)
AND
the latest update <<< please click to read.