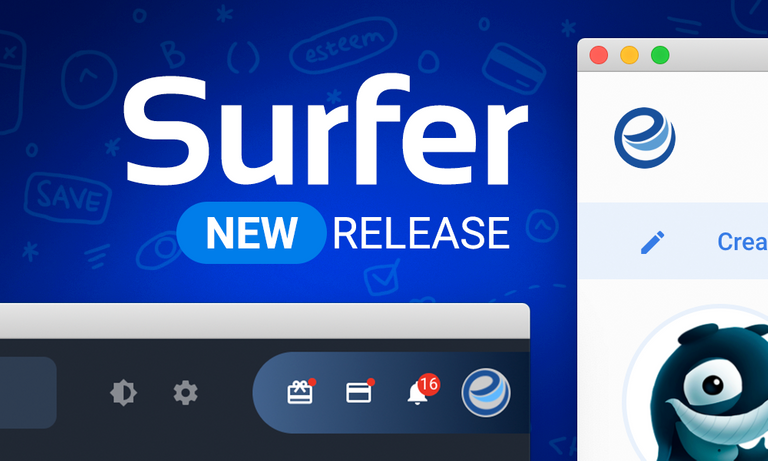 eSteemed friends, we are excited to share next update of Surfer. It carries really neat features and improvements to continue to enhance everyone's experience. Keep scrolling to check what's new in this version.
What is eSteem Surfer
It's a desktop client you can use on Windows, Mac or Linux to surf your steem blogs and friends feed/trending/hot/etc pages, upvote, comment, read replies, do all the other major Steem functionality in your daily social surfing as well as wallet actions and of course with few added benefits: search, discover different tags, bookmarks, drafts, favorite authors, scheduling posts, ESTM mining, usage, etc.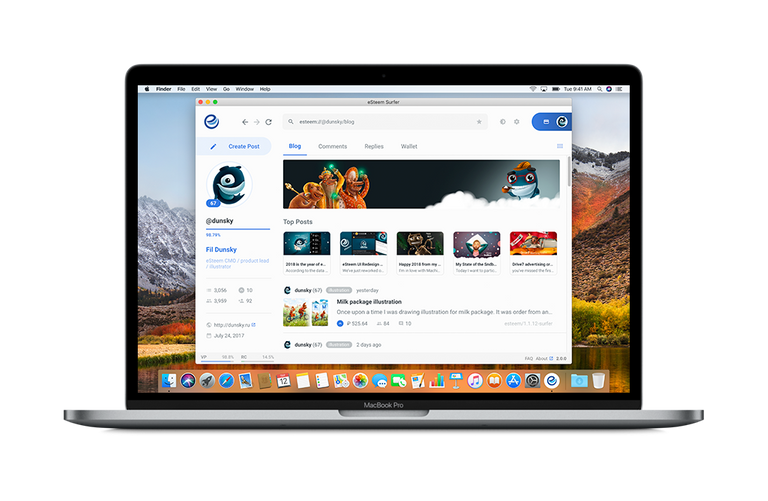 1. Beneficiary reward decrease
We've announced decrease of beneficiary reward to 3% couple weeks ago and now both Desktop and Mobile apps are updated with this change. With introduction of ESTM and curation rewards being better, we think our users deserve more rewards, we hope to remove beneficiary reward completely in near future.
2. SPS Voting
Now we are able to check and vote for Steem Proposals. You have to open your profile page and check the link next to Witnesses link or simply type esteem://sps in Surfer url/search input field.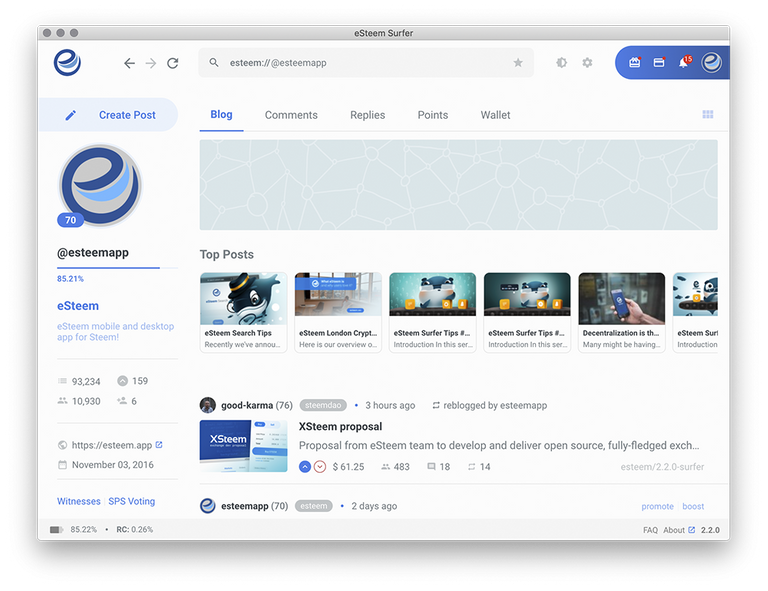 You will see page with different worker proposals to make Steem better. Choose what you like and vote if you are not using proxy. Or let your proxy choose anything on his/her choice if you want.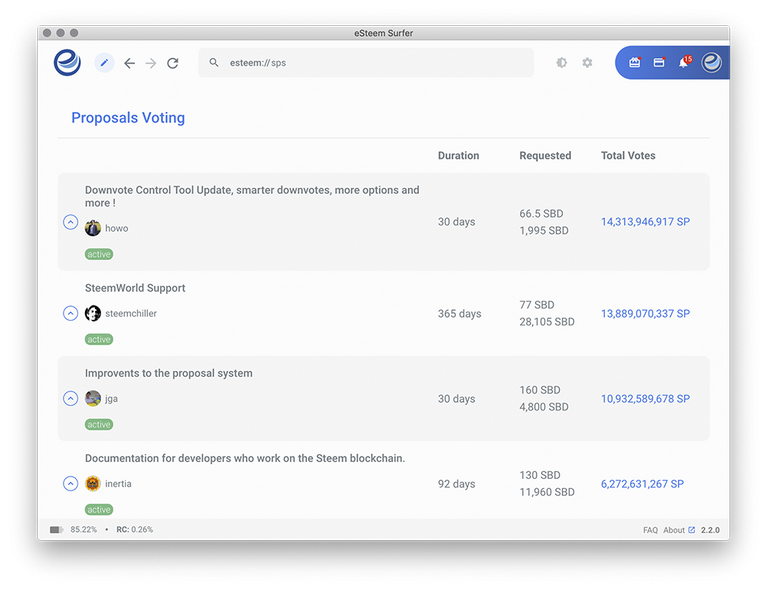 3. Downvote button

Since there is a separate downvoting pool now and you are not loosing any of your voting power which you rather could have spent on upvoting good content so you can downvote spammy posts more often now. There is a button for that next to upvote button.
4. Increased tag limit
You've asked it, we've made it! We know some other clients use 10-20 tags but we believe 7 tags are enough to select content's relevance.

5. ESTM purchase
You can now purchase ESTM with Surfer. In Mobile we have in-app purchase option to directly acquire ESTM with credit card, PlayStore, AppStore payment options. For desktop application we have added something different, purchasing with STEEM and SBD directly. We will expand this later as we improve wallet page in future updates.
There are many more things fixed and improved in this release.
What's New in Surfer 2.2.2
New Purchase ESTM with STEEM and SBD
New SPS (Steem Proposal System) Voting
New Downvote button
New Reading time indicator
New Tag limit increased to 7
New Beneficiary decrease
New Romanian & Malay language support
Improved Sponsored posts visuals
Improved Link sharing to our https://esteem.app
Fixed Minor bugs
Source code: https://github.com/eSteemApp/esteem-surfer
Report bugs: https://github.com/eSteemApp/esteem-surfer/issues

Download eSteem today
| PlayStore - Android | AppStore - iOS |
| --- | --- |
| | |
| Windows, Mac, Linux | Web |
| | |
Support XSteem proposal by eSteem team to help us build exchange for both web and mobile devices.

info@esteem.app
🌐eSteem.app | 👨‍💻GitHub | 📺YouTube
✍🏻 Telegram | 💬Discord | Patreon