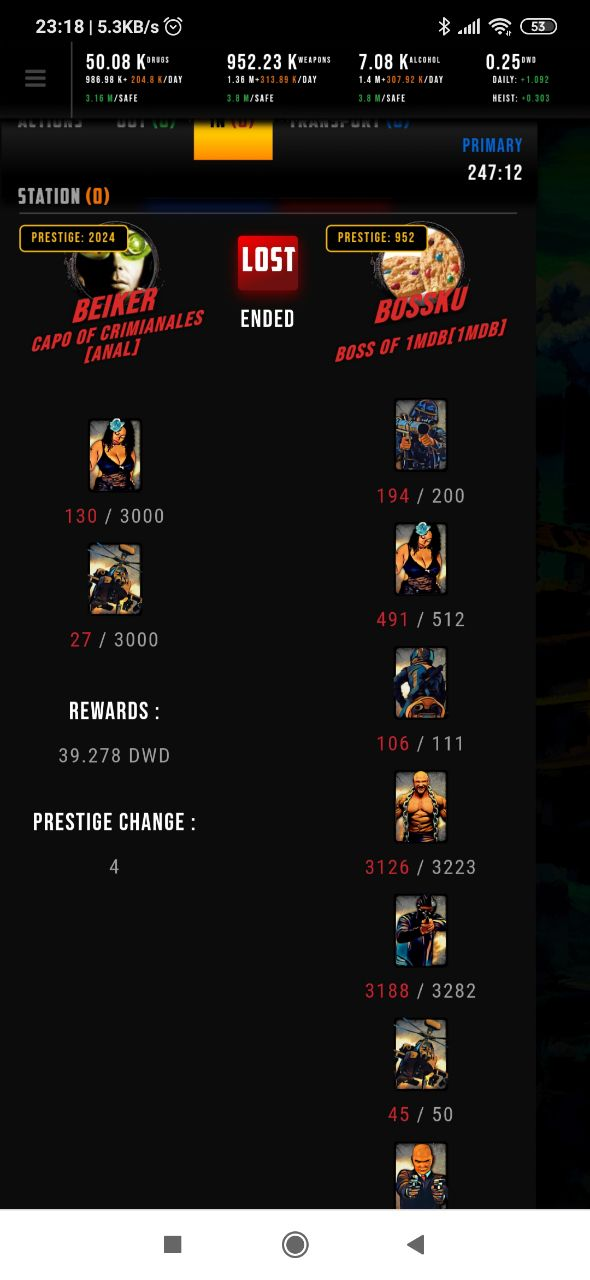 Well, as expected, finally it came to an end. @bossku has been staying really low, doing own production and try not to provoke anyone, and most if not all of the time production has been maintaining within storage range, to avoid dragging too much attention.
Anyway, the era has change. The younger capo from other clan has been really aggressive and their production has been marvelously strong. Comparing to our little factory, there's only this much biscuit we can produce, hence our army is way smaller then most bigger player out there.
And finally one time raid already cost us the entire army. And the reward for the attacker is even more than what @bossku can earn in a month. So @bossku had informed all the marchai to stop production, close accounts and don't waste time anymore. It's just not worth keep on struggling, build army and letting them kill. We know that's not productive, and there's no way can turn around. The game has been set that way, if you're not there, you'll only get kill to nourish the big guys.
@bossku is currently thinking may be we can continue to make hobos and heist to collect a little bit of DWD here and there. Mind you the last 400DWD still in queue waiting to sell. Apparently, the moment you seen someone offer to buy, you put up that price, that deal was gone and you'll have to go 1 knotch lower ALL THE TIME.
We will continue to work on ways to keep paying out for the rest of the team.
Thank you for your previous support, my fellow investors
@bitrocker2020
@davidke20
@joannewong
@littlenewthings
@elizacheng
@bboyady
@wilhb81
@janicechua
@wilsonkoh
@joelai
@zord189
@auleo
@foodblogresteem
@craftsofluv
@kimzwarch
@itrmarcusliew
@beverlyjoe
@djlethalskillz
@ericet
@cherryng
@bsfmalaysia
@qurator
@scrooger
@francesaw
@kaerpediem
@iamjadeline
@jaysmasterpiece