Technically, bossku had ran out of revenue after the DW pull the plug from Steem. Whatever that left with me, I have liquidated and sent back to our investors. Apologize to those who have been with us short time, but that also mean they suffered the most loss after all these crap came to bin.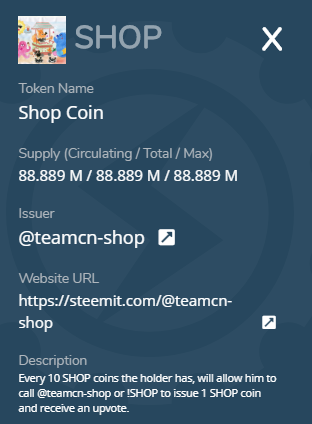 So the #bossku gang finally decided, we still need to give back to the investors who have been supporting us all this while. We have accumulated some #SHOP token, which the face value should be around $0.65 at this point of time when this post is authored. According to @teamcn-shop, every 10SHOP we hodl, we are allowed to call for token delivery and receive an upvote. So 20 of our investors should receive a token a day. We are still in the midst of collecting more token. We have a limit order in the market, but so far not many are selling their token because everyone is hodling. But if you're kind enough, please play paper scissors and rock with the delivery bot. If you win, you'll get 1 more extra token.

Source refer here
Don't despair party people. @bossku and the core team is still holding the fort, despite we're getting hit up down left right center. The family can turn away from us, but for sure the boss will not turn away from the family.
Thank you for your past contribution my fellow investors
@bitrocker2020
@davidke20
@joannewong
@littlenewthings
@elizacheng
@bboyady
@wilhb81
@janicechua
@wilsonkoh
@joelai
@zord189
@auleo
@foodblogresteem
@craftsofluv
@kimzwarch
@itrmarcusliew
@beverlyjoe
@djlethalskillz
@ericet
@cherryng
@bsfmalaysia
@qurator
@scrooger
@francesaw
@kaerpediem
@iamjadeline
@jaysmasterpiece