Premier League Preview
Manchester City denied Liverpool the opportunity to win their first Premier league title since it was revamped by the whiskers. At a point it looked as if the The Reds will run away with the title but The Citizens staged a remarkable comeback. Liverpool will go on to conquer Europe to cement their status as a team to reckon with.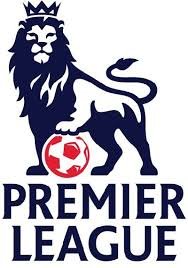 Fast forward to last weekend's to Community Shield the two reigning gladiators in the English league battled again with each exerting their dominance over each other in each half. Manchester City were first out of the blocks while The Reds dominated the second half and should have wrapped up the game in 90 minutes hitting the woodwork twice.
City would go on to win on penalties but it is clear that other teams in league would be playing second fiddle to these two come the end of the season. Tottenham Hotspurs have an outside chance of springing up a surprise with the likes of Arsenal, Manchester United, and Chelsea always in the run in come May.
Personally I think Chelsea have been greatly declined with the departure of Eden Hazard to Real Madrid, it will take a while before The Blues will find a suitable replacement for the mercurial Belgian. Arsenal seems to be making some moves to bolster their title charge but I think they will slip up in the tail end of the season. Manchester United is a team in transition and I would not fancy them to win the title because they do not have the quality to go toe to toe with their erstwhile noisy neighbours.
I would love to see Liverpool triumph at the end but you can never rule out a side coached by the Spanish tinker man Guardiola.
This article is written by @blessedman939 who is a sports enthusiast.
---
---