My favourite battle for 16/02/2020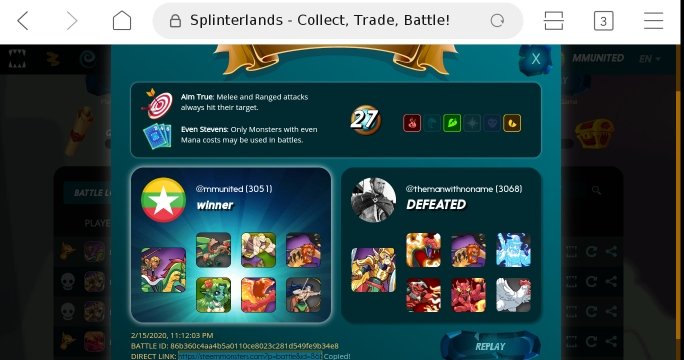 https://steemmonsters.com?p=battle&id=86b360c4aa4b5a0110ce8023c281d549fe9b34e8&ref=mmunited
| Rule 1 | Aim True |
| --- | --- |
| Rule 2 | Even Stevens |
His Daria dragonscale is lvl 5 so he can summon up to lvl 5 epic monsters. His monsters are very fast because of spirit miner lvl 2. He also has lvl 4 manticore.
Why I have won this battle?
It is because of the rule aim true. My attack will always hit enemy's monsters. Other reason is my double heal setup and thanks to Selenia sky for ranged damage boost.
---
---