I'm insatiably curious. If there are mysteries of the universe (and beyond) to explore, I want to explore them. Based on my previous, predictable worldview, that essentially meant studying one and only one religion. Today I have no such limitations and things I previously discounted as silly woo are coming within my realm of curiosity. I now have many friends who are perfectly at home with things like sacred geometry, chakras, auras, shamanic journeying, multidimensional beings, akashic records, astral projection, clairvoyance, astrology, remote viewing, tarot cards, and so forth. As I've started exploring and learning about consciousness from different perspectives, some aspects of these experiences start to seem not only plausible but explainable (from within a specific context). Some paths of exploration even have clear instructions such as a specific breathing, meditation, and sound vibration repeated every day for three weeks to open your third eye or a certain approach to meditation for twenty minutes a day, twice a day, for three months, to connect with source consciousness, etc.
A part of me really wants to explore these ideas with intentionality and really stick with them to see what I find. Another part of me thinks about the character Aughra in the Netflix Dark Crystal series (very minor spoiler ahead).
She traveled the universe for many years, leaving behind her body and the world. She disconnected from "reality" and the planet suffered the consequences in her absence. I currently have a number of really interesting and exciting responsibilities with Steem, eosDAC, FIO, EOS DAO, and more. These all require present attention and daily effort for success (as far as I perceive things today). If I were to more deeply explore esoteric universal mysteries, would I go "all in" and disconnect on some level from my responsibilities? It's quite possible. I do have a tendency to get hyper focused on something and dig deep.
So where does that leave me? I'm not sure. I'm okay with not being sure. I'm okay with existing in the balance, remaining curious, and still living in the here and now to get stuff done. Could there be some very interesting truths to discover among these categories of previously disregarded "pseudoscience"? Yeah, I think so, mainly because of the relationships I've built. When you meet enough incredible, intelligent, loving, successful people who all have a similar norm, it's natural for that norm to rub off a bit on you also. What was previously "out there" isn't when people around you find it not only normal, but part of their lived experience for many years. It further hits home for me when I think about the things I absolutely believed for decades that many others think is kinda silly (and I do as well, looking back from my current perspective).
The more I explore infinite possibility, the more I think things I believed may have had a good deal of truth to them, but branded in ways which hid even deeper truths (or purposefully obfuscated them). At least, that's a possibility I'm exploring.
Many people, I think, are uncomfortable with conversations like this. They don't enjoy things which might disrupt their comfortable worldview. I'm in a place where I love it! If there's something useful to be discovered or a beneficial adjustment to be made, I'm all about it! I'm okay if that makes me a little weird. Enough people enjoy the journey that there's plenty of encouragement and validation to go around.
---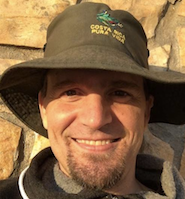 Luke Stokes is a father, husband, programmer, STEEM witness, DAC launcher, consultant, and voluntaryist who wants to help create a world we all want to live in. Learn about cryptocurrency at UnderstandingBlockchainFreedom.com






I'm a Witness! Please vote for @lukestokes.mhth