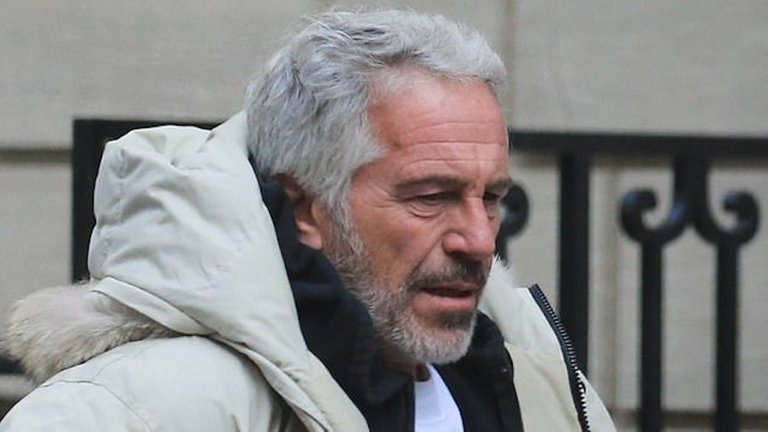 It happened.
As predicted.
Jeffrey Epstein has apparently "committed suicide" in his New York prison cell while under "suicide watch". You know, where they put you in a special cell to make sure you DON'T off yourself, yeah that sort of suicide watch.

Or wait...maybe it doesn't mean what we think it means.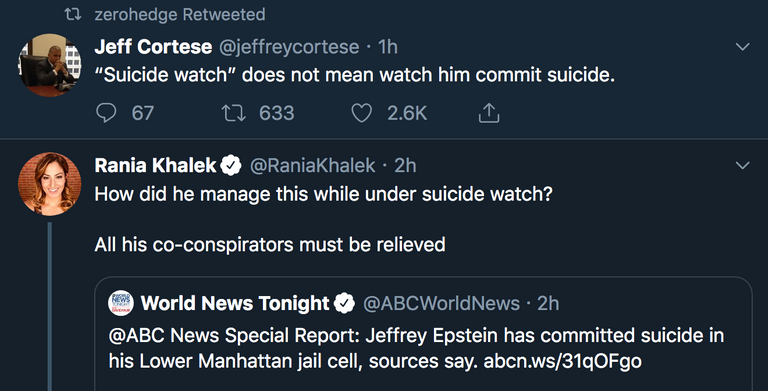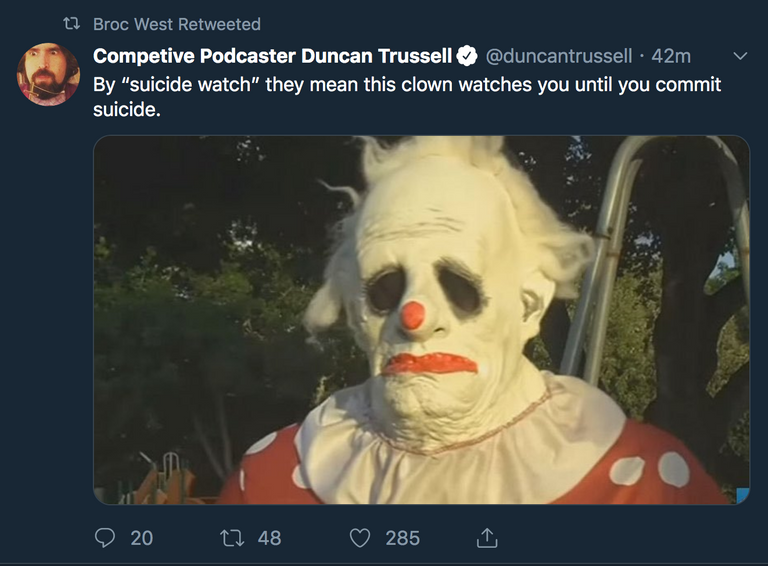 Let's seek another explanation from the everyday lazy man's go-to oracle of unbiased information to settle it, shall we?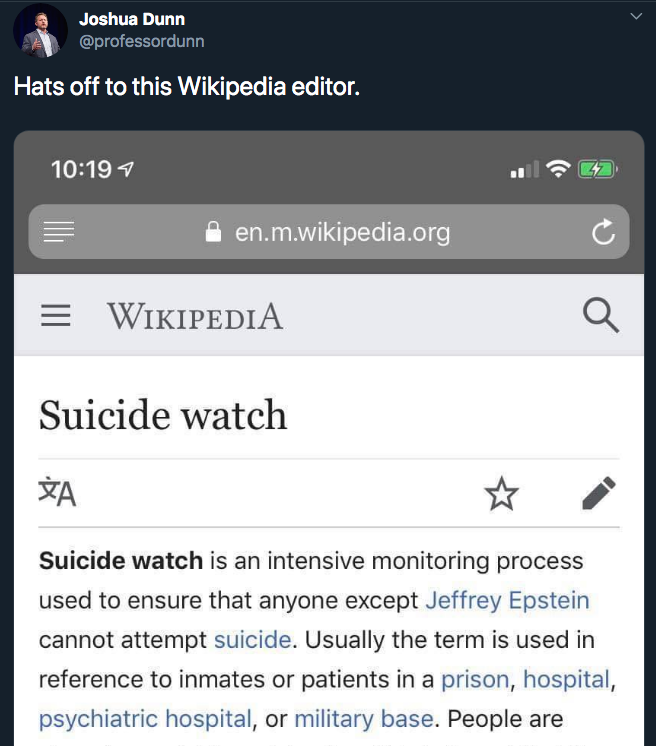 There it is!
The internet has been set ablaze with talk of #epsteinsuicide and #ClintonBodyCount, you know the "conspiracy theory" that discusses how people closely connected to the Clinton's end up - well, dead.
Sometimes magically shooting themselves twice in the back of the head or crushing their throats in freak weightlifting accidents in their living rooms, people who associated with the Clinton's don't just end up dead, they end up really, really dead. Arkancide dead, often leaving a convincing suicide note no less.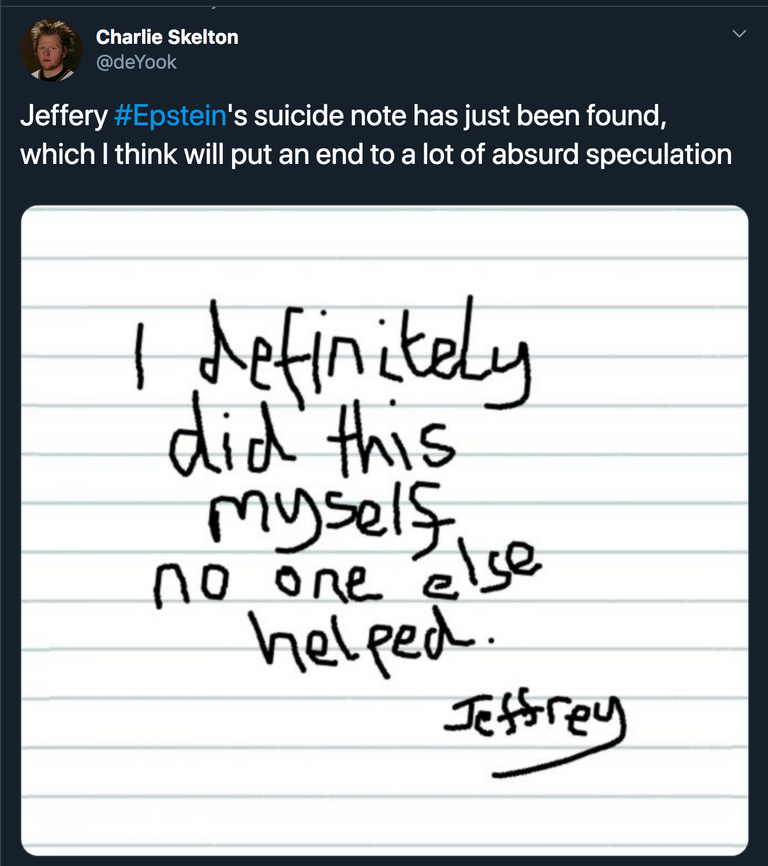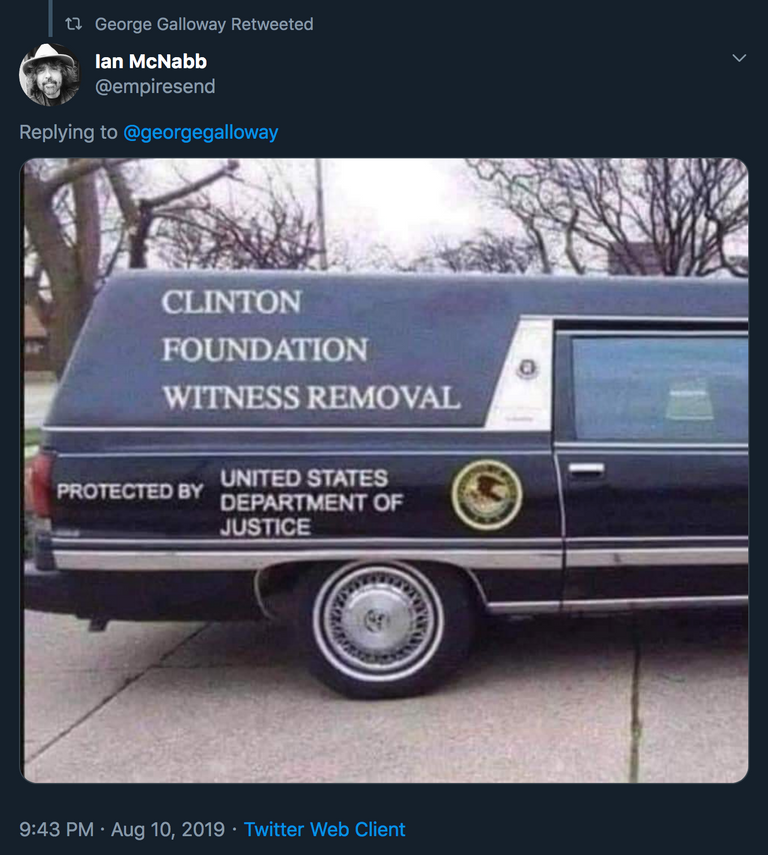 Mainstream Narratives Never Die.
It Was Russia, Bitch!

Is there nothing that we CAN'T blame on the Russian's at this point?
This absolutely pathetic attempt to conflate the msm's favorite propaganda trope spectacularly backfires with just a few comments... from well known Russian bots, of course.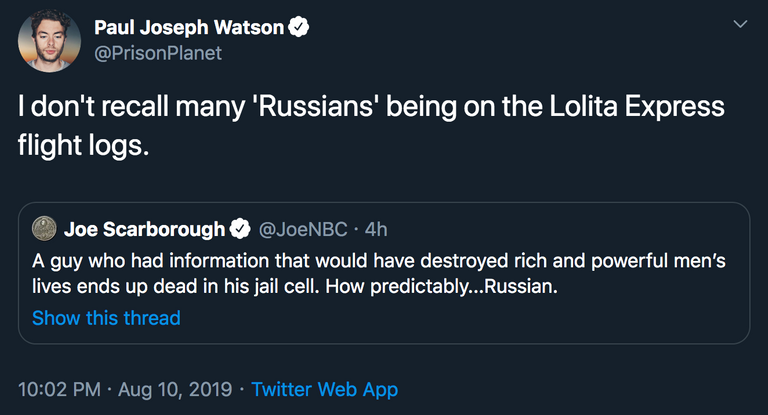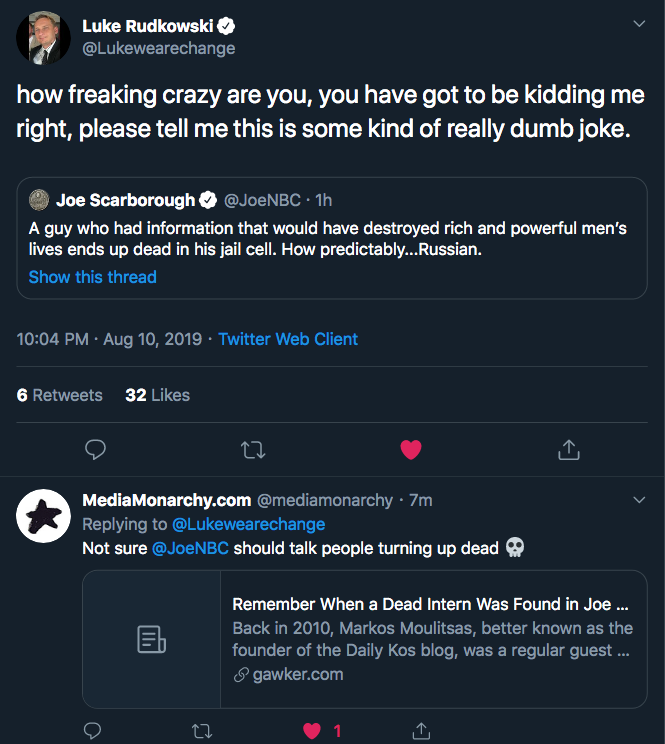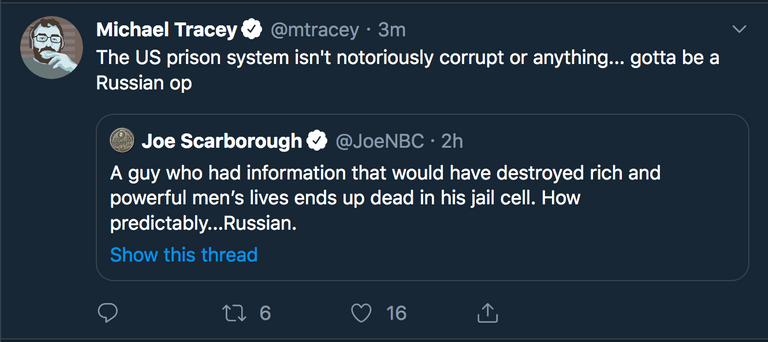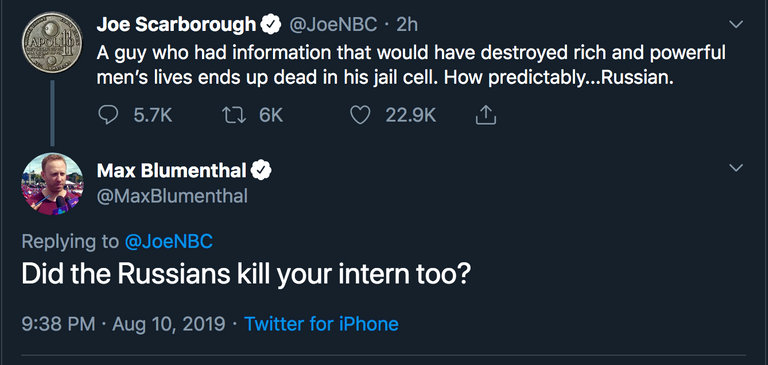 Ooouuuch, "Conforming Joe" just got his assed served to him first thing in the morning.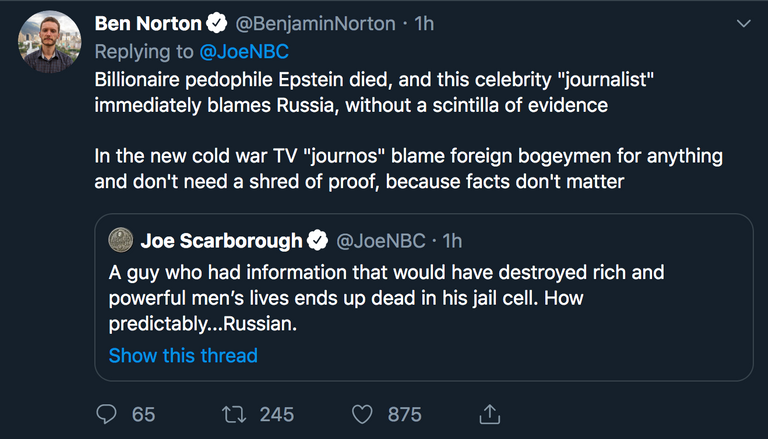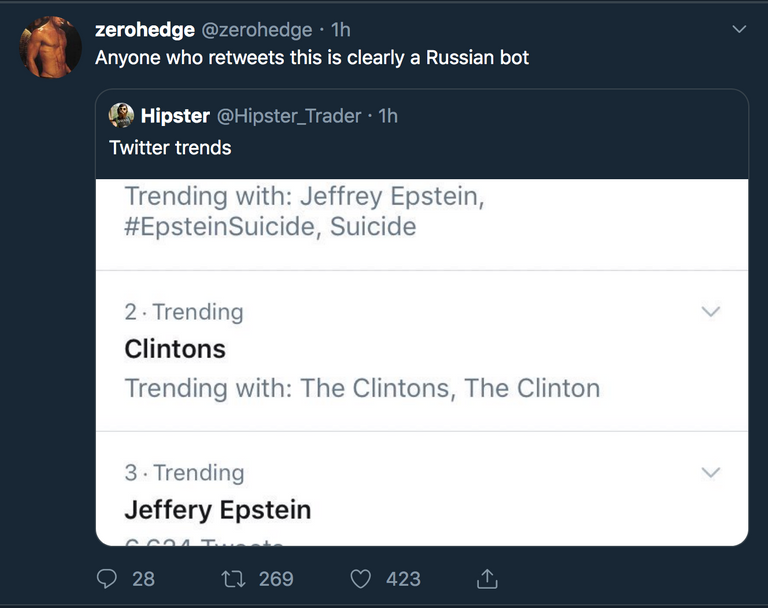 C-O-N-S-P-I-R-A-C-Y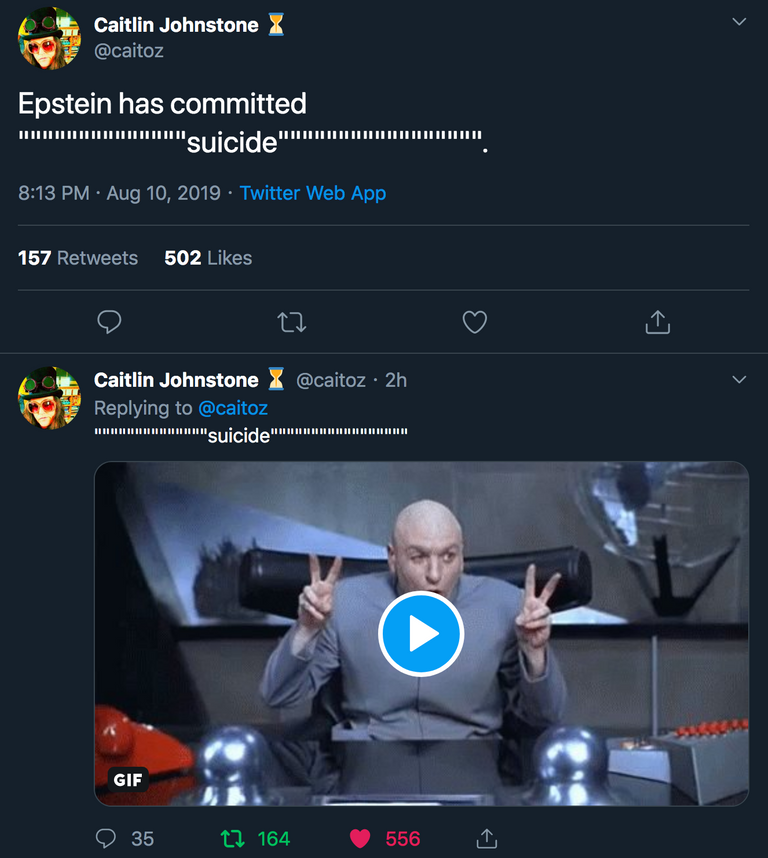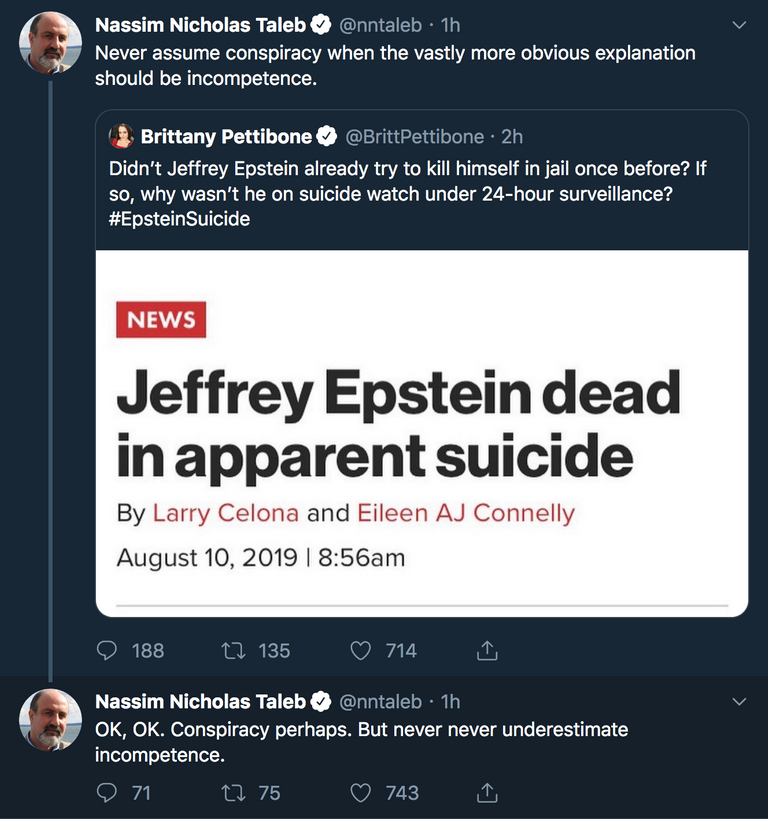 Even Twitter favorite and Wall Street philosopher, Nassim Taleb had to backtrack and admit that in this case the existence of an actual conspiracy is the only plausible explanation. Incompetence probably did play a factor in the first botched attempt to rub out Epstein.
Let's not forget recently declassified FBI documents detailing the THREAT of Conspiracy Theorists. Tin Foil Hatters are now considered to be DOMESTIC TERRORISTS when they dare to express their first amendment rights of free speech. That would mean that millions upon millions of Americans that do not conform to orthodox group think and media propaganda are now deemed to be a potential national security threat. YAY!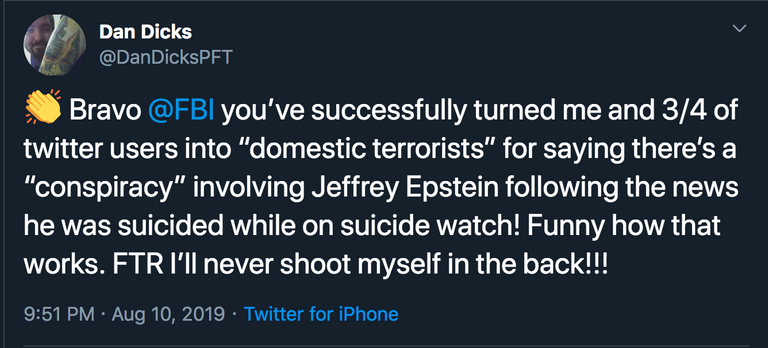 Predicting the End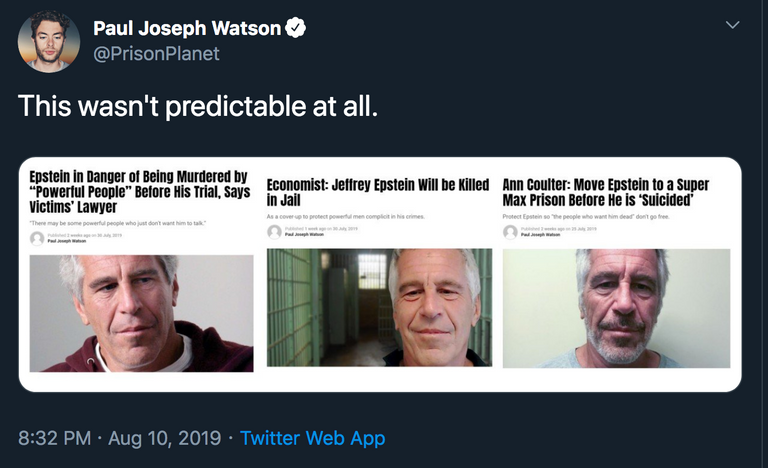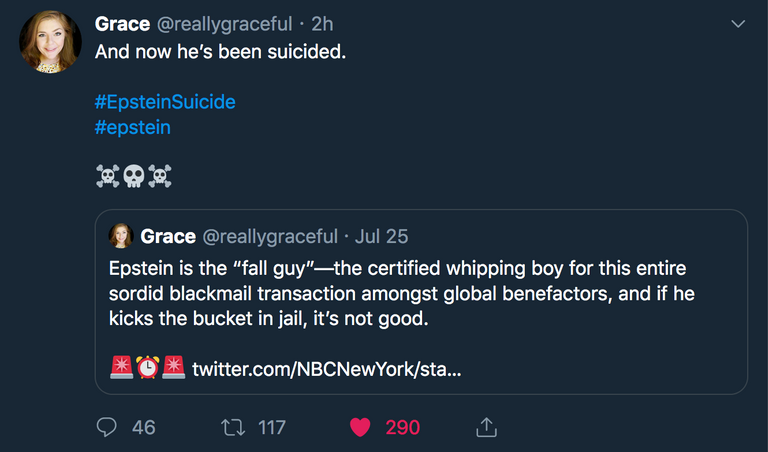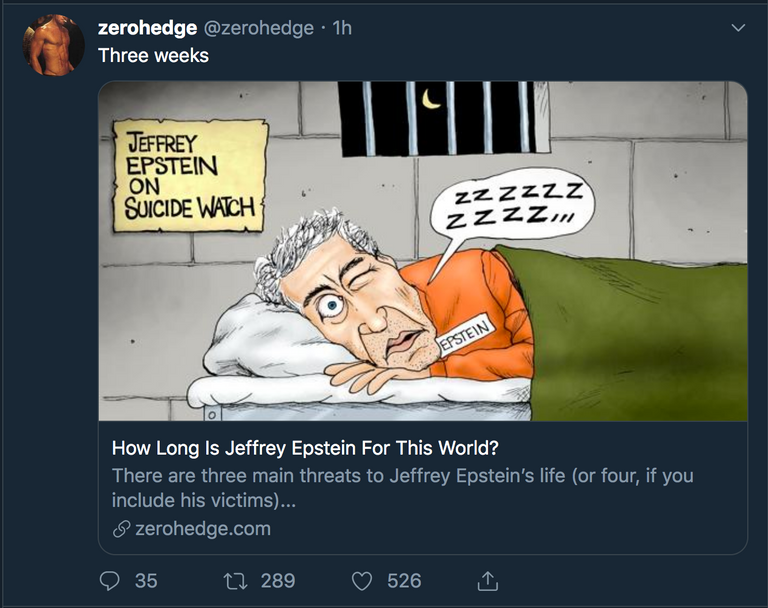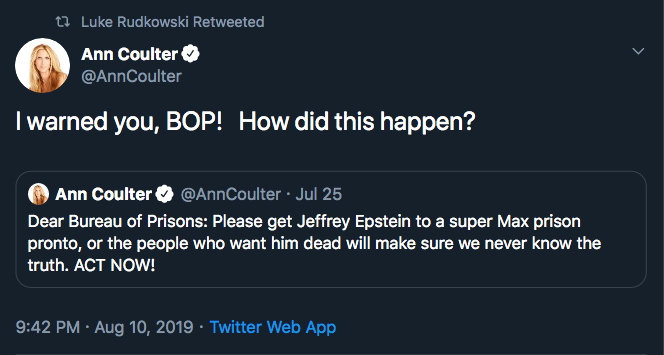 Ann Mother Fucking Coulter called this, I mean that has to mean something, right?
No matter what your politics are, this outcome was highly predictable. Considering the powerful people linked to Epstein, there's no way the powers that be could let this debacle continue.
One of the first things that came to mind was the DC MADAM case. She also had a black book with a list of powerful individuals in Washington that were engaged in prostitution. She too was conveniently "suicided" and her story has almost completely disappeared from memory.
---
More Reaction to Epstein's Death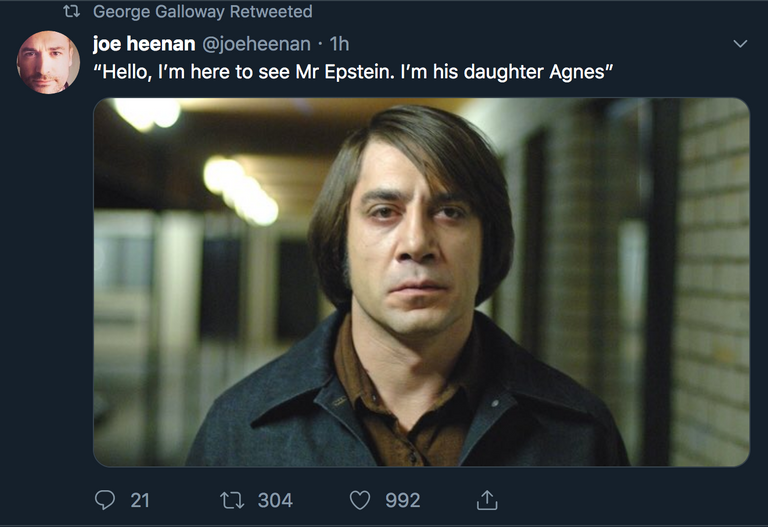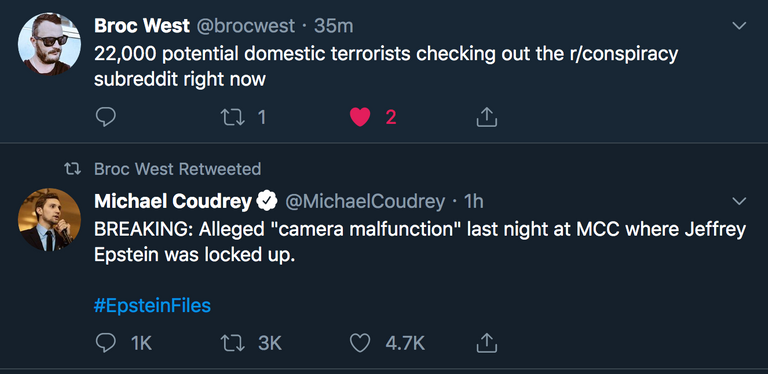 ---
Feel Free to Add Your Favorite Reactions to Epstein's "Suicide" in the Comments