Is right vs. wrong important? Is it important to get people to stop doing wrong? Most sane and moral people would think so. But the institutions that purport to stand for stopping wrongdoers and holding them accountable, most notably the so-called "justice" system, are failing to do so.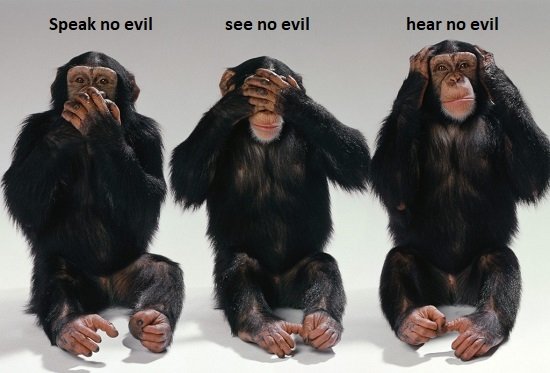 Source
This is what the Jeffrey Epstein sex trafficking pedophile blackmail ring has exposed once again about the society we live in. The original golden rule or platinum rule of essentially not harming others, is replaced with the golden rule of money power: those who have the gold make the rules.
The corruption, abuse of power, betrayal of the vow and oath to the public, and protecting criminals demonstrates how deep the rot is, and how much criminals are being protected in our society. Law-enforcement and legal institutions are compromised. They can't be trusted any longer, nor should they necessarily have ever been.
Epstein had been a sexual predator prior to his first arrest and trial from 2005-2008, and has continued to engage in such behavior afterwards. The bastions of security and protections, CIA, NSA, FBI, failed to protect future victims, and failed to bring justice after the fact.
To think these agencies couldn't have known what Epstein was up to, is preposterous. It took 10 years for new charges against Epstein to be brought forward. Either because of some courageous few who sought justice for new victims, or because the victims couldn't be ignored and had to create the appearance of pursuing Epstein with the goal of "retiring" him through a "suicide".
He got a slap on the wrist the first time around, and this time around, he wasn't going to be allowed to spill the beans on other powerful elite sexual predators. As a high profile prisoner, he was left alone, with disabled security cameras all around his cell, and other violations of protocol which allowed the "suicide" hit to be carried out with little evidence.
Is this a functional system? No. Is it just incompetence? You decide, but not likely. One or two issues, maybe. But more than a handful of issues around this case is not likely simply incompetence. It's deep rot in the power structure of America.
But this is known to those who have the eyes to see and ears to hear. Whistleblowers are treated as criminals who face jail time for exposing criminal activity. This is the great emergence of injustice to hurl us into a technological dark age.
Unfortunately, those in positions of power and authority, as well as most people in general, are afflicted with the dumb monkey syndrome: see no evil, hear no evil, speak no evil. Just keep to yourself and don't meddle in other people's affairs. Anything is for sale to those with money to buy it, and that determines what is legal and allowed to go on.
---