Gambling has always been part of human nature.
The internet just made this a lot more accessible for people all over the world. But on the regular internet it is very hard to make sure that the website you are playing on can be trusted and is not just ripping you off. Until the appearance of Blockchain where everything can be traced.
I myself have been known to place a wager here and there but I am now slowly switching to owning part of the Casino instead of playing in them.
I will still enjoy a hand of Blackjack or Poker now and again but I would prefer to take a bit of dividends as passive income.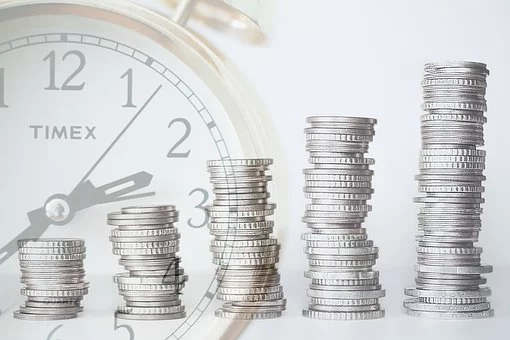 Now we have 2 major gaming/gambling options here on Steemit:
And yes, those are referrals in case you do want to wager a small bet.
Both platforms work smoothly, both have a serveral different games to play. But from a dividend perspective the big difference is that you have to stake Kryptogamer tokens and that you do not need to with EPIC which makes it a lot more liquid.
The other difference is that you have to manually go to the kryptogamer site to claim the dividends where as with epic they are posted automatically.
What is good is that both games have systems in place that burn a certain amount of tokens regularly so that the remaining pool gets smaller / or grows less fast.
Now I have hold on to both tokens since I like passive ROI but really had no idea how much return I was getting so I decided to crunch the numbers.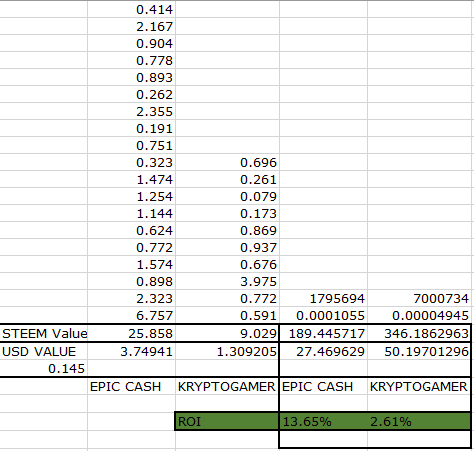 I went and looked at the dividend payments I received in the last 30 days and added them up
Just for the heck of it I also made a dollar value estimate underneath.
Then I took the total tokens I owned to get a dollar value as well with the token value from today 20.12.2019
After that I just calculated the percentage earned in steem dividends on the total steem value owned and came to some surprising conclusions.
@epicdice made me a 13.65% ROI in ONE MONTH (163.8 per year)
@kryptogames also gave me a 2.61% which if you add it up is still an amazing 31.32% per year.
So if we keep in mind the exit scam of magicdice I am not selling all my GAMER tokens for EPIC but I am l only adding one kind for now.
I have no idea how long these returns will last but I am taking advantage as long as I can.
Do you own either token?
Are there more dividend paying tokens out there that I missed?
Let me know what you think...