Recently, I was encouraged to participate in a contest on personal entrepreneurship, an initiative of @joseacabrerav. I did the publication in Spanish and he suggested that I put it in English, so that it would have more reach, since in his opinion, it was worth sharing it, so I followed his advice and here it is.
---
I understand personal entrepreneurship as the opportunity to build any project from the ground up, make it grow and function, being you the creator, the responsible and the architect of your work.
The friend @joseacabrerav in his publication, defines it in the following way:
Every action or movement we take in our lives with the purpose of growing and evolving in our abilities, knowledge and in the loss of our fears and limitations is called personal entrepreneurship.
There also exposes a series of interesting considerations about the term. I invite you to read it. And if that were not enough, invites us to participate in a contest sharing about your company or personal undertaking, with the objective of:.
Motivate people, through monetary rewards and feedback to continue with activities that generate positive change and contribute to the improvement of society starting from the individual.
That contest he does frequently, so if you want to participate, keep an eye on his blog.
Below I share with you my participation in that challenge.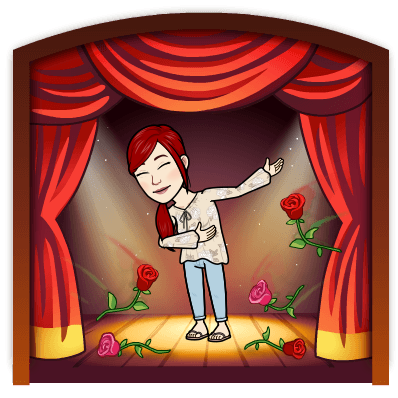 y personal undertaking of greater value, past, present and future, has been:.
Building a home with solid foundations.

come from a humble home, which gave me something that is not bought: love and very important tools for life: values and education.

started building my own life with what I had received, and despite the obstacles, with the support of my parents, in addition to my effort, tenacity, perseverance and dedication, I managed to graduate with a university degree, which then by the motivation that moves me towards personal improvement, I took it to studies of 4th level. It is very rare in life (not to say null) to achieve success alone, it is always useful a helping hand.

had clear goals, learned at home: I would get my degree and after having some stability I would form my home. I was very firm about this. I actually got married at age 31.

think that to undertake and materialize any idea, it is necessary to have the firm conviction that you will achieve what you propose. In addition, work tirelessly until you get it, without allowing yourself to go astray. It sounds easy, but it's not. You need determination, be stubborn and stubborn.


nd the universe took care of meeting me with my life partner, my husband. Here, too, I had clear parameters: I wanted him to be older than I was, because I had the idea that those of my age were immature (my contemporary friends were), besides that he didn't drunk (I don't tolerate drunks), and that he was honest and hardworking, to build a life together. I never thought that I would have money, I just wanted him to love me (my mom would say: you're sure to marry the sweeper). Anyway, my requests were granted, some may call it luck, others faith. I leave with this second idea, it's believe to see. In short, you have to have well defined what you are looking for.

hen, we plan to buy our first apartment. Then have our first offspring and three years later, the second. Everything was in order. I think it's another important point to undertake, planning and order.

day, after 7 years, it occurred to me that as the property was being devalued, we should sell it and maybe buy something in a cheaper area and invest the rest of the money (My husband and I have always had that spark of watching over our tranquility, and that includes economic well-being, and I'm not talking about fortune.) On the other hand, my husband, at that moment he was going more with the idea of looking for a property with "opportunity" price in a better zone. Even so, he always supported my idea and we began the search, without any hurry, in peace. In a short time, there was an unrenounceable option to buy an apartment in an excellent area, just as my husband wanted. I agreed and thus we obtained our new home. Here I stop to mention that to undertake it is also necessary to have an open mind, to find the right moment and to know how to negotiate.


e were there for about two years. In both places we were very happy and before we left we thanked them for having enjoyed them. Thank you is vital to receive more and more.

y husband worked in one city and I worked in another, and it was like that for about 9 years. Even though it wasn't what I expected, we survived the distance. I think that everything happens for some cause and that what has to be will be. Nevertheless, we continue to operate with the same objectives. A few kilometers do not alter the will to do things, nor do they separate affections. This teaches us to go forward in your purposes, no matter what the obstacles.

hen my husband was finally transferred, with no hope of return; I immediately requested my transfer there. My priority has always been my family. This labor movement was the reason we sold our new apartment. Which teaches us that: whatever you undertake, it is important to prioritize, that will give you more control of the situation and help you make decisions.

he sale went fast. (some acquaintances had months and nothing). It was a risky strategy because we needed to sell and simultaneously buy in the other city. Fortunately everything flowed well. Here it is possible to say, that in many occasions, to obtain something, it is necessary to take a risk. You decide how much you're willing to lose to win.


hinking in our economic stability, we had decided to invest some of the money from the sale of the property, and so it was. Every company needs to grow, you just have to be attentive, again, to the "right time".

t the same time, my husband and I, who have been an excellent team and better partners, have invested in the most valuable thing in our home: our children. They receive enormous doses of love, value formation, support for their academic and extra-academic formation... but most importantly, we allow them to be children, happy children. Our goal with them is simple: to be a good man and a good woman. And is that if we think a little, is the best way to grow as a company and safeguard our heritage. The love for what is done, will always make a big difference.

n these lines is summarized a life, full of dreams and realities, each stage had its stumbles; but to get up, to cleanse the knees and to go ahead, it brings us closer and closer to what we desire with the heart. We don't have a material fortune yet, but on our list, that point comes after our home, which is our greatest fortune, so I think we're a successful company, with a long way to go.

And so ends my humble presentation, in which, apart from any currency, we will be able to learn from the entrepreneurship of others and that will help us feed and innovate in what we do.
Thank you for finishing the reading. I wish you lives full of joy and fulfillment.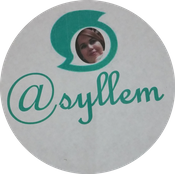 I designed the separators in PowerPoint, inspired by the INT icon. The image is from the bitmoji application, which allows to customize emoticons.
Translated with www.DeepL.com/Translator
---
Posted via Marlians.com