I promised you some beautiful Christmas cards and here they are!!!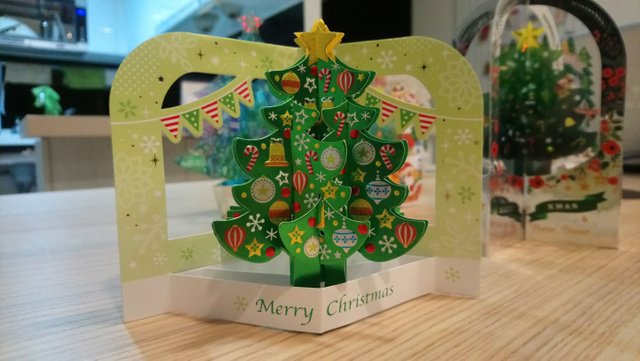 The other day I wrote about taking things one step up for my social experiment. This social experiment is about seeing if I can earn the trust of my fellow Steemians. By you giving me your address so I can send you a postcard. 12 people did, and for some it turned out to be a postcard exchange as I got quite a few back! I'm going to be sending out Christmas cards this month. We have some gorgeous 3D Christmas cards that are all locally made in Taiwan. Here are a few that I bought yesterday.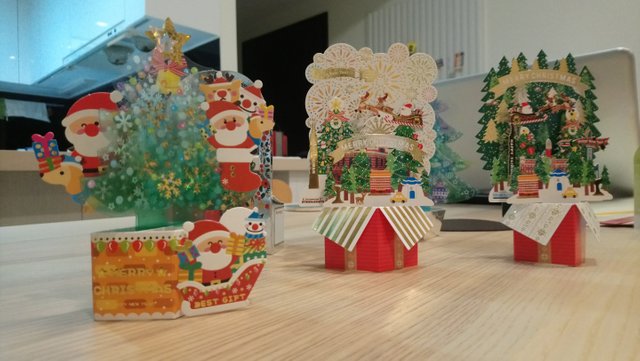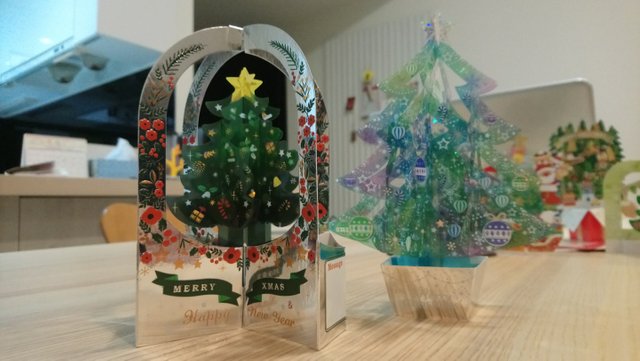 ---
Aren't they beautiful!! I love how festive they are, and 3D adds another dimension to the normal Christmas cards. And on top, they are very affordable which means I won't have to worry about breaking my bank 😁
I sent out the first one today, to @soyunasantacruz in Venezuela. She is one of the first few who joined my social experiment. You can read her post about receiving my postcard here. Last time my postcard took a month to get to @soyunasantacruz so I want to make sure her Christmas card arrives in time for Christmas. Sending a postcard to Venezuela was an experiment and learning curve for me. I have since learnt
when you send mail to someone in Venezuela, it goes to their local post office. You have to add the recipients phone numbers underneath the address
the Venezuelan postal office have stopped international postal services two years ago
you can send things abroad via private companies but the cost is way too expensive
many locals can barely afford to buy food, eating is considered a luxury
unemployment is high and even if you have a job you may not get paid
bartering and selling your possessions is a way of survival
Venezuelans live under a dictatorship and fear
Normally when I receive a postcard, I will post about it and set a 10% beneficiary to the sender as a gesture of thanks. @soyunasantacruz wanted to send a postcard back to me. But her situation makes it very difficult to do that. I would never want to put more burden on her than she already has, and ultimately it's the thought that counts more than anything else. Therefore I'm going to set 50% beneficiary payout to her for this post. I don't know how much that will help in Venezuela nowadays. But if it buys her a loaf of bread or a bowl of rice, I hope she can feel the love from the many Steemians from around the world who have supported her.
I have also slipped in a little Christmas present for her. I made the pattern on the pendant, similar to the coasters that I gifted to people at SteemFest. I chose this particular one as it looks like walking along a road towards a brighter future. I hope she likes it.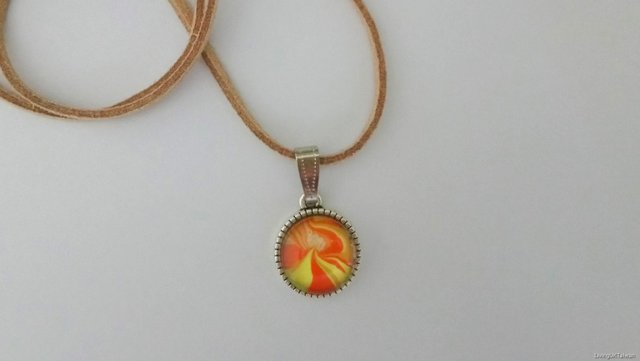 If any one else would like to receive one of these beautiful Christmas cards from Taiwan or a postcard of you don't celebrate Christmas, please don't be shy and send me a message. You can find me on Discord livinguktaiwan#6787 or Telegram @L_U_T or Steemchat livinguktaiwan. Hope to hear from you!
---
I am also entering this post to the Mondays Misson competition hosted by @qurator. The theme this week is Christmas Extravaganza. Sending Christmas cards is a tradition that's only become popular in the past couple of centuries, let's hope the tradition can continue for much longer.